Barbara Corcoran Shares the 'Shark Tank' Investment That Made Her $468 Million in 3 Years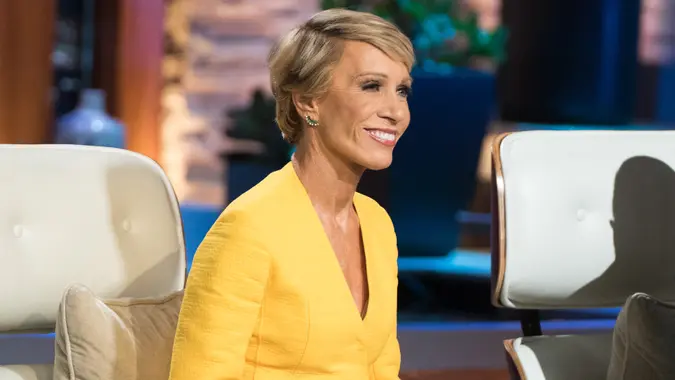 Eric McCandless / ABC
Barbara Corcoran has invested in more than 80 companies throughout her time as a Shark on "Shark Tank," and she recently revealed the one investment that paid off the most.
"That would have to be The Comfy and they made me $468 million in three years," Corcoran said while appearing on "The Daniel Mac Show."
Here's a closer look at Corcoran's biggest deal.
Betting on a Prototype
When brothers Michael and Brian Speciale appeared on "Shark Tank" in 2017, they came with just a prototype of their blanket-hoodie hybrid. The product had yet to launch and they had no sales figures to speak of, but their pitch ended up sparking the interest of both Corcoran and fellow Shark, Robert Herjavec.
Herjavec offered $50,000 for a 50% stake in the business, while Corcoran counter-offered with $50,000 for a 30% stake. While the brothers counter-offered for a 20% stake, they ultimately accepted Corcoran's deal.
Going Viral
Appearing on "Shark Tank" spurred nearly overnight success for the brothers. According to Forbes, Corcoran helped promote the brand online, where it gained the attention of popular influencers and entertainment outlets. She also used her connections to help get The Comfy on shelves at major retailers including Costco and Target.
By the end of 2018, its first full year in business, The Comfy had brought in $20 million in revenues, Michael told Forbes. The revenue continued to pour in over the next two years, with $43 million and $65 million in revenues in 2019 and 2020, respectively, Michael told Forbes.
Cashing Out
Despite its initial success, The Comfy started experiencing financial issues in 2021 due to a number of factors, including supply chain disruptions and overspending on advertising. In June 2022, Michael bought out Corcoran and his brother Brian, who had wanted to sell the company.
"Offers were coming in, restructuring deals," Michael told Forbes. "And I'm like, I invented this product…I'm not giving this up."
More From GOBankingRates