4 Famous Millionaires' Favorite Ways To Invest Beyond the Stock Market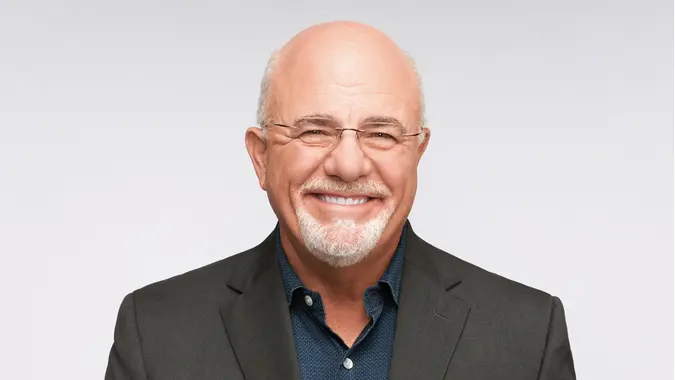 ©Dave Ramsey
The stock market has been one of the greatest wealth generators in human history. Although the market as a whole doesn't typically post the types of extraordinary short-term returns of alternative investments like cryptocurrency — or tulip bulbs in the 1600s — it has steadily generated a long-term average return of about 10%, doubling in value just about every seven years.
Most millionaires recognize the value of the stock market and have even used it to help reach their seven-digit status, but they typically diversify their accounts by owning alternative assets as well. Here's a quick look at some of the holdings of four well-known millionaires/billionaires: Dave Ramsey, Robert Kiyosaki, Elon Musk and Mark Cuban.
Bear in mind that these wealthy investors may have very different risk tolerances than you do and that just because they have chosen to put some of their money in alternative assets doesn't necessarily mean they are appropriate for you as well. As always, consult with your financial advisor.
Dave Ramsey: Mutual Funds
Dave Ramsey is a popular financial pundit who is probably most famous for espousing the value of staying out of debt. In terms of investment planning, Ramsey generally falls on the conservative side of things, so it's perhaps no surprise that he values mutual funds when it comes to his own investments. 
Although Ramsey likely invests in other assets as well, his website touts that he divides his mutual fund investments among four categories: growth, growth and income, aggressive growth and international. As a side note, Ramsey specifically does not recommend bonds, fixed annuities, single stocks, CDs, variable annuities, real estate investment trusts, cash value or whole life insurance, or separate account managers.
Poll: Are You Concerned About the Safety of Your Money in Your Bank Accounts?
Robert Kiyosaki: Real Estate, Precious Metals and Crypto
Robert Kiyosaki is famous for his "Rich Dad, Poor Dad" series of books, the original of which — self-published in 1997 — has become the #1 best-selling personal finance book of all time. The main principle behind the "Rich Dad" philosophy is that you don't even need to be a millionaire, you just want to strive to generate more incoming cash flow than what you have flowing out for your living expenses.
As a result, one of Kiyosaki's main investments is in real estate. But rather than flipping properties in the pursuit of short-term gains, he focuses on high cash-flow properties that he can buy and hold for long-term wealth. Kiyosaki is also said to have investments in precious metals and crypto, but his primary focus is on generating the high cash flow espoused in his books and presentations.
Elon Musk: Cryptocurrencies and Private Equity
As someone who frequently tops the "world's wealthiest person list," Musk, with an estimated net worth of about $188 billion, needs little introduction. The outspoken CEO of Tesla, SpaceX and Twitter — among many other projects — derives much of his wealth from his popular companies but also has outside investments via a family office called Excession.
A family office is essentially a private investment firm that manages the money of a wealthy family like Musk's. Musk has said that he himself doesn't directly invest in any projects outside of his companies, including SolarCity, The Boring Company and his more famous businesses listed above. However, through his family office Excession — which generally keeps its investments private — Musk is known to have invested in private equity, real estate and cryptocurrency.
In fact, Musk has famously made statements about his cryptocurrency holdings via Twitter numerous time in the past. At one point, Musk was thought to own at least $5 billion in Bitcoin alone.
Mark Cuban: Decentralized Autonomous Organizations and Smart Contracts
Mark Cuban is widely regarded as one of the smartest investors in technology. The billionaire is also famous for his role as an investor on the TV show "Shark Tank." Perhaps not surprisingly, Cuban said on "The Problem With Jon Stewart" podcast that "80% of the investments I make that are not on 'Shark Tank' are in or around cryptocurrencies."
But this doesn't mean that Cuban is out there trading in and out of Dogecoin and its speculative brethren. As a tech guru, Cuban is actually more interested in the blockchain structure and smart contracts that underlie the world of cryptocurrency. Specifically, Cuban said that one of the areas where he really looks to invest is in decentralized autonomous organizations.
According to Cuban, there will be "game-changing businesses" that come from these types of organizations, and that industries like banking and insurance are "going to change" thanks to these new technologies.
More From GOBankingRates