I'm a Financial Planning Expert: Here Are 4 Investments To Make If You Want To Be Rich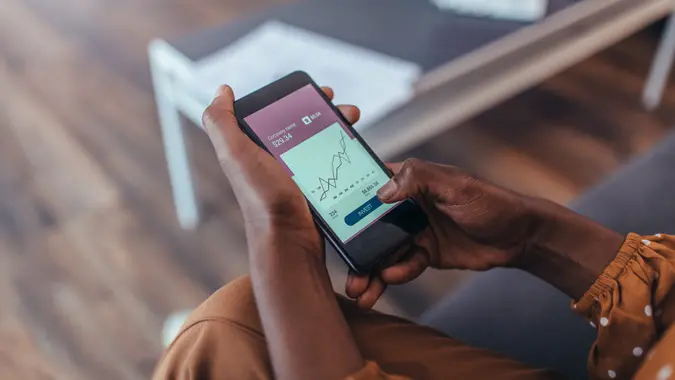 vgajic / Getty Images
What are the top investments to make if you want to be wealthy? It's a question many people wonder. It can feel like there are so many options to put your cash, and it's hard to know which ones will actually pay off.
GOBankingRates reached out to financial experts to get the smartest investments to make that can actually deliver the money. Here's what they had to say.
Real Estate
Many experts recommend buying property to help grow your wealth.
According to Forbes, residential properties generate an average annual return of 10.6%. With commercial properties, you're seeing an average 9.5% return, and real estate investment trusts (REITs) deliver 11.8% return on investment.
"Investing in properties, whether rental units or commercial spaces, has historically been a path to wealth," said former CEO and founder of Alliance Wealth Management, Jeff Rose. 
A REIT can be a good choice if you're just starting out, and might not have the time or money to put into managing a property. Investing in a REIT is similar to investing in the stock market, and is usually reserved for larger properties like office parks. You make money by receiving a dividend. The downside is that when home prices tank or interest rates go up, you're likely to lose some money as well. 
Sebastian Jania, a director at Ontario Property Buyers, adds that real estate can offer other benefits besides money.
"This asset in particular has many advantages such as tax advantages, market appreciation, principal pay down and cash flow. By selecting an appropriate market with future growth, one is able to amass a lot of wealth through this method," Jania said.
Invest in the Stock Market
Though playing the stocks might seem risky, it can be a way to make a good chunk of change.
Glenn Tompkins is the senior global market strategist at VectorVest Inc., a stock analysis and portfolio management system. Tompkins recommends investing in stocks that pay a dividend to soften a bit of the risk.
He said, "Look at great stocks that go up in price over time, and pay a dividend, which is passive income, or what I like to call icing on the cake." 
Need recommendations on stocks? Tompkins has a few. One is Aflac.
"One of the things that I look for in long term plays is a company's longevity," Tompkins added. "Everyone needs to have insurance so they will be around for quite some time as a company."
Aflac pays $0.42 per share quarterly and has gone up 79% in the past five years, so it's less of a gamble than other stocks might be. 
Tompkins also recommends the paint company Sherwin-Williams as a place to invest your cash.
"People own homes, and businesses have buildings and things in general that need to be painted. Why not invest in the best of the breed?" Tompkins said.
Sherwin-Williams pays $0.61 a share per quarter, and has gone up 87% in the past five years.
Additionally, Tompkins recommends investing in Caterpillar, Chevron and Lowe's which have all been going up over the past few years and pay a dividend.
Of course, there will always be volatility in the stock market, but diversifying your portfolio and really looking into a stock's history and future can help you steer clear of any massive losses. 
Invest in Index Funds
This is still investing in the stock market, but it's typically less risky.
Rose said, "A classic and generally reliable investment, index funds track a specific market index, providing diversification and a lower risk compared to individual stocks."
For example, the S&P 500 has an average annual return of about 12%. That's in the ballpark of how much you can expect to earn back from real estate.
Of course, the trick is in how much you invest. The more you invest, the bigger your return will be. The general advice is that it's best to hold onto your index funds in times of volatility, since their rise is more dependable than other stocks. 
Startup/Angel Investing
Getting in on the ground floor of a startup can be incredibly lucrative, even if it seems a bit dangerous.
"While riskier, investing in startups can yield high returns if the business succeeds," Rose said.
The more angel investors put into a business, the more they can expect to see out of it. An angel investor has the potential to see a 30% return on their investment. 
You can look into resources like AngelList, Angel Investment Network and even LinkedIn to find opportunities to invest in growing businesses.
More From GOBankingRates