Is Gold Worth Investing In As Fed Rate Hikes Continue to Keep the Commodity Price Low?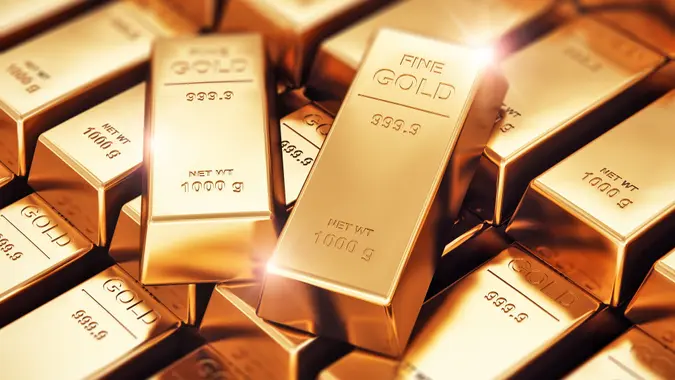 scanrail / iStock.com
For a long time, gold has been a commodity to understand the volatility of the markets. Gold prices have been at an eight-month high, climbing 14% since late November to hit $1,882 per ounce on Wednesday. Precious metals are often seen as a hedge against rises in consumer prices, but rate hikes could dampen inflationary pressure and make non-yielding gold less attractive.
Analysts at Emirates NBD said, "Broad financial market expectation that the Federal Reserve will need to pull back on aggressive monetary tightening is helping to support the gold market even as Fed speakers show no sign of turning yet."
Although, the World Gold Council has stated that gold generally performs well during recessions, as it has delivered positive returns in five out of the last seven. It's becoming clearer that Fed rates will not be lowered to combat high inflation rates.
Moreover, other countries are continuing to increase their gold to increase demand. The weakened U.S. dollar has made it easier for them to purchase commodities outside the U.S. 
Given the actual reaction of the gold price to rising interest rates, it is likely that prices will be adversely affected by rising interest rates. Demand for gold is said to have remained strong. However, gold is less likely to progress to higher levels in a dollar-rising scenario significantly. Although an easing of central bank rate hikes could benefit them, it may still take some time.
More From GOBankingRates