How Every Woman Can (and Should) Become a Confident Investor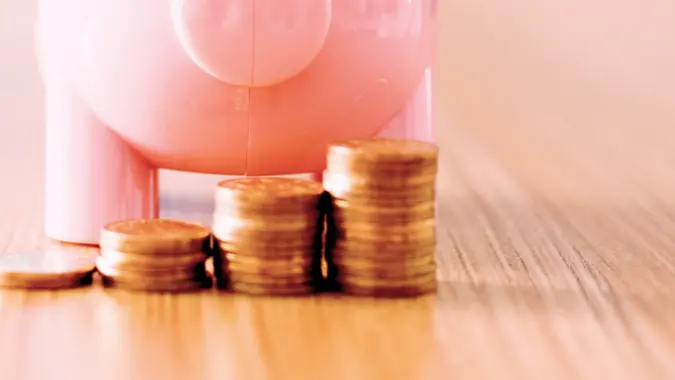 baona / iStock.com
In today's "Financially Savvy Female" column, we chat with Shinobu Hindert, CFP and author of the book "Investing Is Your Superpower." Hindert spent the first half of her career managing portfolios of up to $10 million for the likes of Smith Barney and Fidelity Investments, and she is now passionate about empowering all women to take control of their financial future as an investing and wealth coach with Empowered Planning LLC. Here, we chat with her about how to take the intimidation out of investing, how any woman can fit investing into her budget and why simply opening up an account is half the battle when it comes to gaining investing confidence.
Keep Up With the Latest: Sign Up for The Financially Savvy Female Newsletter
Important: 3 Alarming Ways Women Are Lagging Behind Men When It Comes to Their Finances
I think a lot of women don't invest because they're intimidated by it. What would you say to women who are wary of investing?
I would say to start talking about it more and take it one step at a time. If they're looking at a completely fully invested portfolio and they're talking about stocks, that's really intimidating. But just look at the first step: What's a life goal that you have in the next five years? What finances [do you need] to back up that goal? I think high-level planning is the first step to get people excited about finding a solution, rather than looking at it from a math standpoint where you're just looking at stocks or charts. That's not exciting, that's intimidating.
Find Out: 3 Money Moves Every Woman Must Make, According to Rachel Cruze
How can any woman, regardless of her financial situation, fit investing into her budget?
I would look at it as paying yourself. Treat it like a bill. I would add it as a line item to the obligations that you have each month. It doesn't matter how little it is — just start doing it.
When I started in this industry, you couldn't just open an account with a small dollar amount. You would get slapped with fees everywhere. Now, the financial industry has become really competitive. There aren't minimums like there used to be or restrictions like there used to be, so you could start with $25 just to get the account opened and have a link to your bank account. It's a small step, but if you don't do that, then what are the chances you're going to sit down, open an account, set up a link, when, let's say it's your birthday and you have a few people giving you money — you're not. Just set it up initially and put it in whatever is comfortable for you, and start putting money in there every single month.
See: 4 Money Lies Women Tell Themselves (& Why They're Not True)
Read More: Real Estate Investing Gurus Mindy Jensen & Liz Faircloth: How Women Can Cash In on the Booming Housing Market
Once they've built investing into their budget, where should women be putting their money to build their wealth?
If they're working for a company that has a 401(k), if they can put any money in there, they're getting an immediate tax deduction when they put money in it. If someone is self-employed or they don't have access to that, they could always start with a personal IRA or Roth.
If people are used to banking with one company, they only see cash as an option. You have to take it a step further and open up a brokerage account. Once you do that, let's say you're testing the water and just want to put in $50 or $100, I would start with something basic like an S&P 500 fund. If it's a chunk of money and someone's saying, "OK, I want to use this to upgrade our home in eight years," then you want to be more fanatical about what you're investing in. But if you just want to get started, that is a great place to start because you don't have to overcome a bunch of hurdles.
More Financially Savvy Female: Breaking the Glass Ceiling: How To Land a Leadership Position
How can women build investing confidence over time?
I would write down what life goals you want to hit in the next zero to five years and five to 10 years. It doesn't have to be that dramatic. It could just be something like, "I know I need a car in the next three years," "I know I'm going to need to send my kids to daycare in the next two years." Just jot down what your life goals are, and then from there, open accounts to match all of those goals. If you had to open eight accounts, I would open eight separate accounts so that you can see on any given day how much money you are putting into these accounts.
Important: Money Questions To Ask Your Partner
Once those accounts are set up, then you can see, should you be investing for this [goal]? If you're putting money aside for vacations, you shouldn't invest that — that should be liquid. But if someone was putting money towards a car and let's say a year goes by and they're not even close to the down payment that they wanted, they might push this goal out a little farther. [That gives them the opportunity to consider], "Maybe I should start taking advantage of the market because I don't need this money for two years." A lot of it is really getting organized around your finances so you can see what you should be investing towards and what you shouldn't be.
I would just encourage people to get started, even if it's with $15, just to get these accounts opened. Getting started is the biggest hurdle people face when it all looks really intimidating, but if they were to pick a large financial company and open up an account, that's 50% of the work they're going to have to do.
GOBankingRates wants to empower women to take control of their finances. According to the latest stats, women hold $72 billion in private wealth — but fewer women than men consider themselves to be in "good" or "excellent" financial shape. Women are less likely to be investing and are more likely to have debt, and women are still being paid less than men overall. Our "Financially Savvy Female" column will explore the reasons behind these inequities and provide solutions to change them. We believe financial equality begins with financial literacy, so we're providing tools and tips for women, by women to take control of their money and help them live a richer life.
More From GOBankingRates