How Money Expert Jaspreet Singh Built His Rental Portfolio: 3 Ways You Can, Too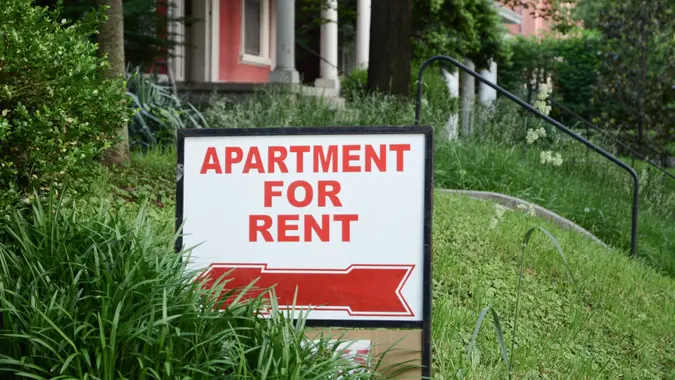 dcsliminky / Getty Images/iStockphoto
Popular YouTuber Jaspreet Singh is known for his enticing videos informing others of the best ways to invest and build a stock portfolio. With over 1 million subscribers to his "Minority Mindset" channel, Singh has helped many people break away from the majority and adopt a money-making outlook on life.
Those who follow Singh know that he first began his entrepreneurial endeavors at a very young age. One of his earliest business ventures was real estate.
Speaking on the "Rental Income Podcast," Singh shared his top three ways to build wealth through real estate. Also see what Singh says about how the 1% manage their wealth.
Find a Broker
After he read about the real estate market at 19, Singh found a real estate broker. He knew the real estate market was not doing well then, but he had a feeling that if he invested he could begin to successfully build his portfolio.
"I started looking at real estate properties," Singh said on the podcast. "I ended up finding a condo on sale for very cheap."
His first property was purely for rental income — it was a condo that needed cosmetic work. With a broker's help, he was able to secure a deal as a teenager.
Times are different now, but the advice remains the same. It is essential to find someone to advocate for you, as many people first getting into real estate may feel overwhelmed or unsure of how to navigate the market.
Maintain a Business Relationship With Your Tenants
Being young and eager to please, Singh initially wanted to befriend his first tenants and have a close relationship with them. As it turns out, these tenants ended up being the worst tenants he has ever had as a landlord.
The tenants began to complain about the condition of the property, though he had invested in top-notch appliances and remodeled. If Singh had befriended them, it would have been even easier for these tenants to take advantage of him, especially because of his age.
"Don't make friends with the tenant," Singh said. "Make sure it's a business relationship."
Of course, kindness and compassion go a long way — but at the end of the day, business is business.
Singh has since been careful not to make the mistake of becoming too close to his tenants. In doing this, he is able to maintain a good reputation and bring in more clients in order to grow his portfolio.
Stick With It
Singh has been building a portfolio for over 10 years now. But early on, he struggled.
With tenants filing lawsuits, contractors trying to scam him and many other nightmare situations, the average person in Singh's position probably would have decided that the business wasn't working out. They'd cut their losses and move on. Singh, however, chose to stay diligent and continue on.
"There's no way that every real estate investor is dealing with [my] issues," Singh said the podcast.
Instead of quitting, Singh did research and learned from his previous errors. By maintaining a positive mindset, he was able to overcome the initial struggles he had as a rental property owner. Now, Singh has a commendable real estate portfolio that earns him passive income.
More From GOBankingRates