4 Steps for Buying an IPO Stock: Here's a Guide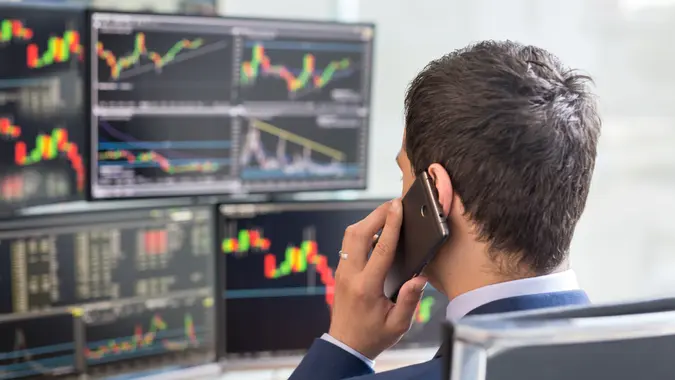 ©Shutterstock.com
An initial public offering, more commonly called an IPO, is when privately held companies become publicly traded. When a company goes public, its shares are available to the public for the first time on an exchange.
Most investors would want to participate in an IPO on its first trading day since prices often go up and lead to significant short-term gains. However, it's important to note that not every IPO debut will outperform the market once they go public.
If you have long-awaited companies that will soon be going public and want to buy their shares as soon as they're offered on an exchange, it's crucial to understand how to buy IPO stocks. Here's how you can join the IPO bandwagon, as well as some tips on which bandwagons are worthwhile.
How an Initial Public Offering Works
When a private company announces its intentions of going public, it's typically seeking to raise more capital to expand its operations 一 it does this by making its shares available to the public for purchase. But even before making an IPO announcement, there's a lot that happens behind the scenes.
First, a company has to meet the requirements of the U.S. Securities Exchange Commission by disclosing a wide array of financial information and filing paperwork. For this reason, a company that plans to go public hires an underwriter, typically an investment bank, to assist in setting an initial price for the offering.
Second, the company must file Form S-1 prospectus with the SEC. This is a document that includes detailed information about the company, including financial results, growth opportunities, the number of shares offered and how it plans to use the proceeds from the offering.
Finally, the company can officially become a publicly-traded entity by making its shares available to the public.
4 Steps on How To Buy IPO Stocks
Now that you know what an IPO is and how it works, here are four steps to get started with IPOs.
1. Have an Account with a Broker That Offers IPO Access
To buy an IPO stock, you must have an account with a broker that offers IPO trading. Most popular brokerage firms like TD Ameritrade, Robinhood and Fidelity offer IPO access. If you're using another broker, you may need to confirm that it provides similar access.
2. Check Your Eligibility With Your Broker
Depending on your broker, you must meet specific requirements to participate in an IPO. TD Ameritrade, for example, will allow you to buy an IPO stock if your account has at least $250,000 or you have traded at least 30 times in the previous three months.
3. Submit an Indication of Interest
If you meet the eligibility requirements for participating in an IPO, the next step is requesting shares. You can request a specific number of shares you'd like to purchase. Keep in mind that your broker may not allocate you the shares at all, and if it does, it may not be the exact number you requested.
4. Place an Order
Finally, you can place an order to buy a set number of shares. Depending on your broker, you'll have a chance to review and confirm your order before the access closes. The good thing about participating in an IPO is that you won't buy more than the requested shares and won't execute the order at a higher price than you indicated.
Can You Buy an IPO Stock Before It Goes Public?
Pre-IPO stocks are typically available for professional and institutional investors, including investment banks, private equity firms, company management, employees and friends. High net-worth clients also have a chance to buy pre-IPO stocks. Naturally, retail investors hardly acquire shares of a private company before it officially goes public.
Is Buying an IPO a Good Idea?
Generally speaking, IPOs are risky and therefore ideal for investors with high risk tolerance. If participating in an IPO sounds appealing, keep in mind the risks of buying IPO stocks. Typically IPO stocks tend to underperform since they're still testing the markets and finding a path to profitability.
In addition, it's important to know how much risk you're willing to take on when trading IPOs. Since IPOs are volatile, it's prudent to participate with caution as prices tend to surge the first few days and then plummet.
Good To Know

Before putting your hard-earned money into an IPO, it's vital to read the fine print of the S-1 prospectus to ensure that you're familiar with the company's plans. In this form, you can learn about the company's vital information, including its business model, financial history and plans for the IPO proceed.
Alternatives to IPOs
Here are three alternatives to IPOs:
Direct listings: A direct listing occurs when a company makes its shares available to the public to purchase without involving an underwriter. Most companies that do not have the resources to hire underwriters tend to use the direct listing process.
IPO ETFs: A second alternative is to invest in IPO ETFs. IPO ETFs are exchange-traded funds that track the performance of companies that recently became public. When you invest in IPO ETFs, you're essentially investing in various IPOs through a single pooled fund .
Special purpose acquisition companies: SPACs are companies built by investors to raise capital through an IPO to acquire or partner with existing companies that plan to go public. SPACs typically have no commercial operations as they do not intend to make any products to sell, but instead to raise capital to reinvest.
Takeaway

Generally, IPO stocks are risky. If you decide to participate in an IPO, ensure that you thoroughly research the company intending to go public. It's also wise to limit your position size 一 invest what you can afford to lose 一 since most IPOs are likely to underperform as they find their path to success.
Our in-house research team and on-site financial experts work together to create content that's accurate, impartial, and up to date. We fact-check every single statistic, quote and fact using trusted primary resources to make sure the information we provide is correct. You can learn more about GOBankingRates' processes and standards in our editorial policy.