Jaspreet Singh Reveals the Real Difference Between a Poor, Middle Class, and Rich Person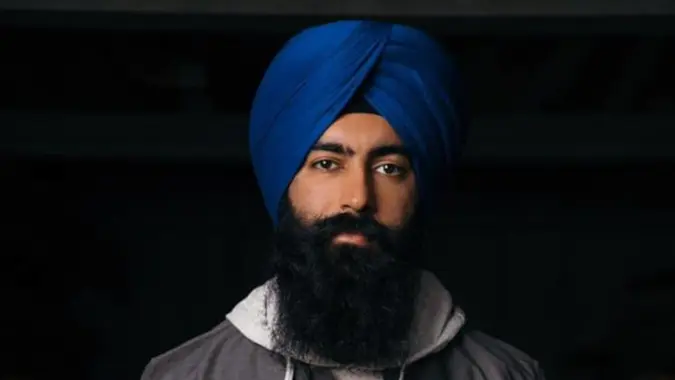 Jaspreet Singh / Jaspreet Singh
If you were to look at how Americans spend their money, you would likely see that most individuals, across all income levels, spend a big chunk of their budget on housing and utilities. But poorer people lose more money on steady, short-term credit purchases and wealthier people spend less aimlessly to grow their wealth.
This general thinking jives with the face behind Minority Mindset, Jaspreet Singh, who indicated there are real differences between how the poor, the middle class and the rich spend their income. The successful entrepreneur and founder of Briefs Media put it succinctly in a new video on his popular YouTube channel.
"The difference between a rich person, a middle-class person and a poor person is that a poor person buys dumb things with other peoples' money, a middle-class person buys dumb things with their hard earned money and a rich person buys dumb things with easy earned money."
So, we all buy dumb things? Essentially, yes, according to Singh. But continuing to spend a significant amount of your money on liabilities instead of assets will forever keep you in a financial hole, he said.
"What wealthy people want to do is they want to make money to buy assets and then use these assets to buy liabilities," stated Singh. "What the average person is doing is they're making money and then they're using this money to buy liabilities."
"What financial poor people are doing is they're making money and then financing these liabilities."
Jaspreet Singh: You Can Use ChatGPT To Become a Millionaire — Here's How
As Singh stressed, the problem for most people is changing their mindset to invest — and taking actions that will put their money to work. It's a simple concept but not simple to put into practice. By not spending your hard-earned money on dumb things, you'll be able to eventually buy those dumb things with assets rather than losing money to buy them.
As he previously told GOBankingRates, "Becoming wealthy is surprisingly simple. That doesn't mean it is easy, it's actually really tough, but there are only three steps. First, you have to spend less than what you make. Second, you have to work to earn more money. And third, you have to invest the money you don't spend."
Learning the purpose of money and learning to turn your money into more money is one of Singh's common pieces of advice, regardless of how much you can afford. What is important is that you start and try to never finance anything that isn't going to pay you, or isn't vitally necessary.
More From GOBankingRates