'Rich Dad' Robert Kiyosaki Says Silver Is the Biggest Investment Bargain Right Now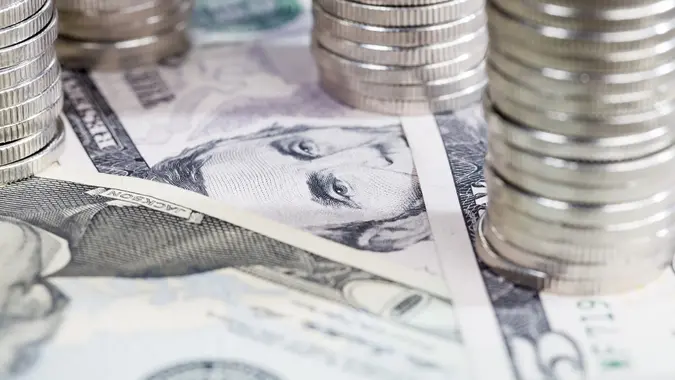 ligora / iStock.com
Robert Kiyosaki, author of the bestselling finance book "Rich Dad, Poor Dad," recently shared a post on X, formerly known as Twitter, touting silver as a solid investment right now. He called it the "2nd most used commodity after oil" and pointed out that it's currently trading 50% below its all time high.
He added, "Silver has been money for centuries." Rather than investing in fiat money, which Kiyosaki called "counterfeit fake dollars," investing in commodities may provide a hedge against inflation and the whims of the stock market.
Plus, silver has an affordable entry point, since you can invest in silver coins, bullion, jewelry or ETFs that track silver trends. The ETF iShares Silver Trust sells for just over $22 right now, Benzinga recently reported. Silver is selling for roughly $24 an ounce.  
Silver is widely used in electric vehicles and solar panels due to its excellent conductive properties. EV manufacturers use silver in electrical contacts for automatic braking, power steering and navigation systems. This has led to a supply deficit for five years running, according to the Kinesis Money blog. That could drive prices up in the near future.
Silver's use as an industrial metal, especially in growing industries related to sustainability, gives the commodity value as a hedge against inflation. However, the other side of that coin, so to speak, is that its price tends to fluctuate more than gold's, and due to rising interest rates and other factors, it has failed to surpass $30 per ounce despite the supply deficit.
However, Kiyosaki maintains that silver is a "BIB: Biggest Investment Bargain." Since 1915, silver's inflation-adjusted value has grown by roughly 50%, according to U.S. News & World Report, indicating that it can outpace inflation. The direction silver takes in the short-term could depend on the Federal Reserve's next move at the next Federal Open Market Committee meeting. If another rate hike takes place, the price of both silver and gold could fall even more.
"The current environment of still-elevated inflation and out-of-control deficit spending has always been the core bullish view for precious metals," Peter Keenan, managing director at Geneva Alternative Asset Management, recently told U.S. News.
Before jumping into silver investments, study the market and learn exactly what you're buying. For new investors with little experience in precious metals, the safest place to start might be ETFs, which eliminate the hassle of finding a reputable dealer for bullion or coins and having to store such investments.
As with any investment, the price of silver may rise or fall in value. Always invest based on your risk tolerance.
More From GOBankingRates