3 Simple Tips for Investing Beginners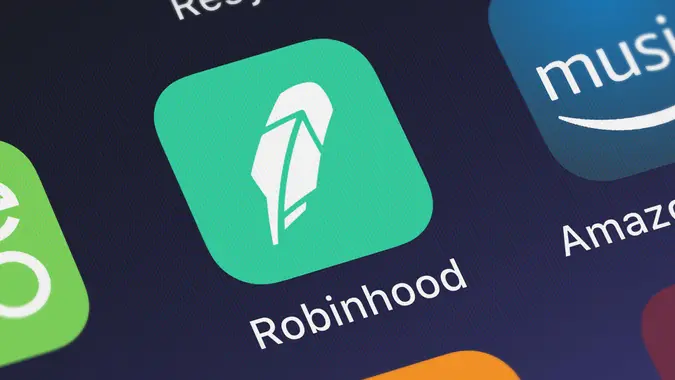 OpturaDesign / Shutterstock.com
Want to start saving for retirement but have no clue where to start? You're not alone. A 2021 Bankrate survey found that 39% of adults haven't invested in the stock market at all.
Why this hesitancy to invest? Around 56% said it was because they didn't have the money while 32% said they didn't understand stocks.
Thankfully, though, with today's technology, you don't have to be an expert to put your money to work for you. If you're a beginner who wants to start investing, here's what the experts recommend.
Basic Rules To Know Before You Start Investing
First, realize that risk is an inevitable part of investing. But don't let the fear of risk stop you, said Bob Lotich, CEPF, founder of SeedTime and author of "Simple Money, Rich Life."
"I grew up believing that investing in the stock market was the equivalent of going to a casino," he said. "But the odds of winning $1 million at a casino or winning $1 million with a lottery ticket are essentially zero, while the odds of making $1 million in an S&P 500 index fund over 40 years are really high. That's a huge mindset shift that needs to happen for a lot of investors."
Realize also that the best time to start investing is always now, said Toby Mathis, author of "Infinity Investing" and founding partner of Anderson Business Advisors.
"There is nothing better than doing something to get knowledge of it," he said. "Even if all you do is buy one share in a company you know and like, your brain automatically will find it relevant, and your retention of information will increase."
Mathis also recommends choosing investments that pay you at least quarterly.
"Do not invest in things that use your money for free," he said. "Buy stocks in companies you use and know and that are profitable. If you like shopping at Walmart, buy gas at Chevron, go to Starbucks and use an iPhone, buy stocks in those companies if they pay out profits or dividends."
Use Warren Buffett's Investing Strategy
For beginners, Lotich recommends a simple investing plan — the very strategy that one of the wealthiest men on Earth uses. In a letter to Berkshire Hathaway shareholders, Warren Buffett wrote that, upon his death, 10% of his money should go into short-term government bonds and the remaining 90% should sit in an S&P low-cost index fund. He prefers Vanguard.
If you prefer to invest in specific companies, you don't have to choose many.
"Choose 20 or fewer stocks that you like and keep investing in those over a long time — and ignore your broker," Mathis said. "Warren Buffett says you only need to find three great companies to be very successful."
Use Investing Apps To Get Started
Just a few decades ago, people who had little to no investing knowledge had to use financial advisors. While many still choose to go that route, modern technology has made investing on your own much easier.
Nowadays, you don't have to look far to find a free trading app to help you save for retirement, and most of them don't require a large lump sum to open an account.
Here are a few apps Lotich and Mathis recommend:
Acorns
Acorns invests your spare change into premade portfolios. In other words, when you buy something with your credit or debit card, the app rounds the purchase up to the next dollar and invests the difference.
"I really like Acorns for a couple of different reasons," Lotich said. "First, it's the easiest on-ramp for anyone to get started with investing, because you don't need any money up front to do it. It's so simple. Second, the investments are in Vanguard index funds, which I highly recommend."
Robinhood
Robinhood rose to popularity with its commission-free stock trading and investing options. You can start building your portfolio with as little as $1.
"Robinhood is probably one of the easiest online platforms to open and use," Mathis said. "I would give the edge to Robinhood for its ease of opening and executing a trade simply."
SoFi
Lotich recommends SoFi for new investors to buy ETFs, stocks and common cryptocurrencies. He also appreciates that SoFi allows people to buy fractional shares, offers a Roth IRA option and has a simple user interface.
Fundrise
Want to invest in real estate but don't want the time commitments that come with being a landlord? Lotich recommends Fundrise.
Many real estate investment trusts (REITs) require investors to be accredited, meaning they must have a net worth of over $1 million or an annual income of at least $200,000. But Fundrise doesn't have those restrictions and lets you invest with as little as $10.
"Fundrise is basically crowdfunded real estate investing," Lotich said. "You're actually investing in real estate with professional real estate investors who are really good at what they're doing. And it's 100% passive."
More From GOBankingRates