The Man Behind Costco's Empire Is a Billionaire — Here's What He Invests In Now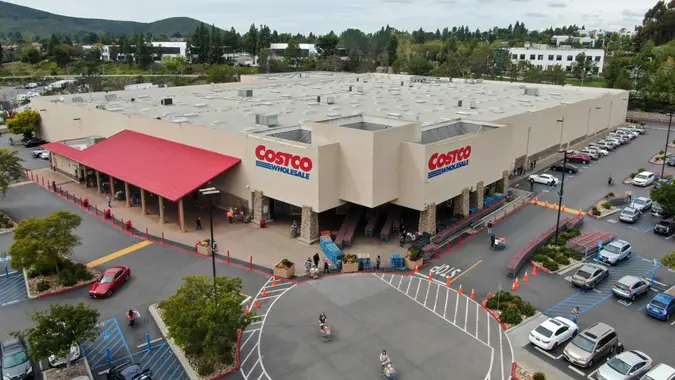 Thomas De Wever / Getty Images
From humble beginnings as a grocery bagger to becoming a billionaire business mogul, James Sinegal, co-founder and retired CEO of Costco Wholesale, has etched his name into the annals of American retail history. His strategic vision and relentless dedication transformed Costco into a retail giant, embodying the spirit of bulk buying and high-quality, low-price merchandise.
The Journey to Establishing a Retail Giant
In the aisles filled with bulk products and amidst the bustling checkouts of Costco, lies the legacy of a man whose strategic approach and keen business insight shaped a retail empire. James Sinegal, known for his low-profile lifestyle contrary to his high-stakes business ventures, has demonstrated that prioritizing customer and employee satisfaction above all ensures sustained success in the retail industry.
Life Beyond Costco
Despite stepping down as the CEO in 2012 and subsequently from the Board of Directors in 2018, Sinegal's influence in the business world hasn't waned. His retirement hasn't been about withdrawing from active work but rechanneling his focus and investments into various arenas.
1. A Sporting Endeavor: The NBA Bid
Sinegal, harboring a keen interest in sports, notably attempted to invest in the sporting world. In 2008, he was part of a local ownership group that aimed to invest $450 million for the renovation of Seattle's KeyArena and to acquire the NBA's Seattle SuperSonics franchise, a bid that was ultimately unsuccessful.
2. Venturing into Viniculture: The Sinegal Estate Winery
Family has played a pivotal role in Sinegal's investment journey in his post-Costco phase. Sinegal Estate Winery, located in St. Helena, California, is owned and operated by his son, David. It is evident that his financial backing extends to family ventures, supporting endeavors that, while distinct from retail, carry forward the entrepreneurial spirit.
3. Political Patronage: Investments in Ideologies
Sinegal's investments are not limited to monetary or business ventures; they sprawl into ideological support as well. As an avowed Democrat, he has played an active role in channeling resources into the political arena. From hosting President Barack Obama at his residence to speaking at the 2012 Democratic National Convention, his investments of time, resources, and influence have significantly permeated the political landscape.
4. Investing in Future Generations
Philanthropy and fostering education have been silent yet impactful avenues where Sinegal has invested significantly. His dedication to investing in the future is evidenced by contributions towards educational institutions, aiding them in churning out future leaders and thinkers.
A Legacy Beyond Wealth
James Sinegal, while primarily known for his retail success, has been an individual who has dispersed his wealth, influence, and expertise across various spheres, from business to politics to philanthropy. His investments, both financial and ideological, have transcended beyond mere monetary gain, contributing to shaping industries, political ideologies, and societal structures.
As we navigate the wide, welcoming aisles of Costco, Sinegal's legacy resonates not just in the tangible empire he's built but the varied investments he continues to make, ensuring his influence perpetuates across various facets of society.
James Sinegal's story is an intricate tapestry of astute business strategy, family, passion, political beliefs, and a commitment to future generations. His ventures post-retirement illuminate a path for entrepreneurs and business leaders, showcasing that the end of a corporate career can be the prologue to diverse and impactful ventures across multiple domains. His multifaceted investment portfolio underscores a holistic approach to wealth, where financial prosperity becomes a conduit for nurturing family, supporting beliefs, and fostering societal progression.
Editor's note: This article was produced via automated technology and then fine-tuned and verified for accuracy by a member of GOBankingRates' editorial team.
More From GOBankingRates