10 Tips for Cleaning Out Your Portfolio 

7 min Read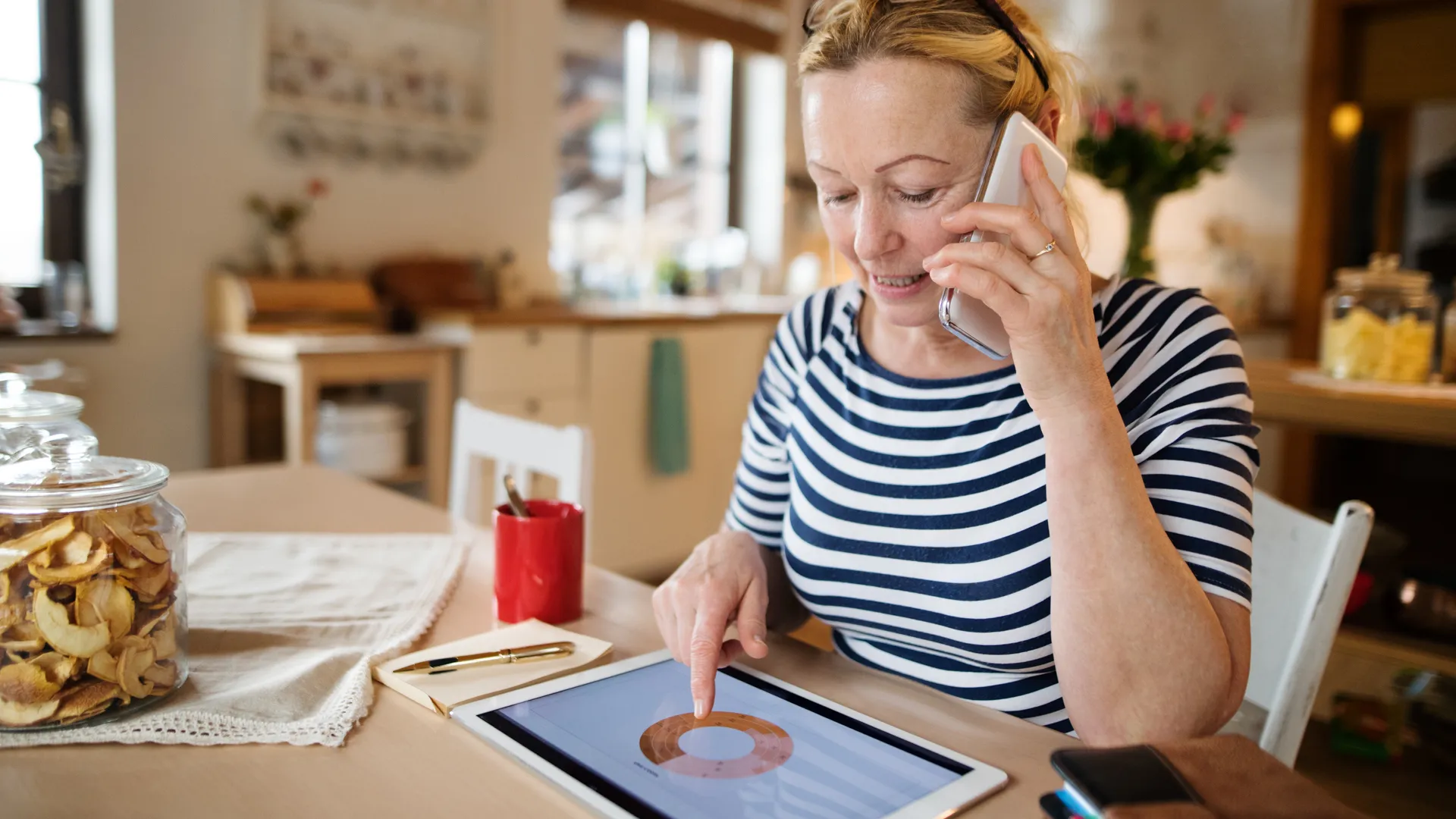 Harvest Tax Losses
Most tax-loss planning happens in December, but here in the heart of tax season, it's a great time to take a look at your current taxable gain situation. If you've sold any stocks thus far in 2021, you might have some taxable gains on the books. Yet, there are still plenty of big-name stocks that are trading down on the year that might present you with the opportunity to offset some of your realized gains. Just remember to avoid a wash sale, in which you buy back the same stock within 30 days of selling it for a loss. This will invalidate your capital loss.
Rebalance
Just like most tax planning trades take place in December, most portfolio rebalancing also occurs in that month. However, even if you did rebalance in December, you might want to take another look at your holdings again. The stock market has been making repeated new highs in early 2021, while bonds have been selling off sharply. If you have a traditional balanced portfolio, you might find that your risk/reward allocation is out of whack.
Check For Leftover Retirement Accounts
Unemployment in 2020 reached record highs, as the coronavirus pandemic effectively shuttered many businesses. If you, unfortunately, lost your job in 2020, you might have also left some retirement funds at your prior employer. While you're reviewing your tax records, it's a good time to verify exactly where all your retirement funds are and not let them slip out of your hands. If you have a new employer that offers a 401(k) plan, you can typically transfer left-behind funds into your new plan. If not, you can choose to rollover that money into an IRA.
Trim Your Losers
Just like you might prune your garden in springtime, the season is also a good time to pick off the losers in your investment portfolio. Both types of pruning require an expert eye, so be sure to sit down with your financial advisor if you're looking to do some trimming in your portfolio. Some stocks that trade down are worthy of pruning, especially if their story has changed or their future earnings outlook seems bleak. However, others may simply be temporarily out of favor, ready to roar back at a moment's notice. While pruning is a good idea, you have to be sure you aren't causing long-term damage to your portfolio while you're doing it, so consult with a professional.
Put Cash To Work
Spring is a time of rebirth, both in nature and in your portfolio. Many Americans get a cash infusion in spring via a tax refund, and that's the perfect opportunity to help improve your net worth. Rather than simply blowing your refund on discretionary purchases, use it to add to your investment accounts. Springtime — and tax time — is also a reminder that contributing to tax-advantaged accounts, like IRAs, also generates a potential tax deduction.
See: Most Popular Things To Do With Your Tax Refund — and How To Do It Smarter
Review Your GTC Orders
Good-til-canceled orders, in spite of their name, typically expire after a period of time determined by an individual broker. Fidelity, for example, cancels GTC orders after 120 days. However, GTC orders can be easy to forget about. Just like a good spring cleaning involves a review of your personal documents at home, a spring cleaning of your portfolio should include a review of your GTC orders, tossing them out where necessary.
Bump Up Your 401(k) Contribution Percentage
If you're contributing anything less than the maximum to your 401(k) plan, you're missing out on one of the best opportunities to generate wealth. In addition to the tax benefits of a 401(k), most plans also offer employer matching contributions, in which your employer contributes additional funds based on how much you yourself put in. Although it can be hard to jump immediately from a 1% contribution rate to a 15% rate, for example, bumping up your contributions by 1% per month may hardly be noticeable. Take this spring cleaning opportunity to review your 401(k) contribution rate and bump it up by at least an additional 1% this month.
Review the Taxation of Your Investments
As you're filing your taxes this spring, take note of which of your investments have the biggest tax sting. Typically, interest-bearing investments that aren't in retirement accounts and short-term capital gains carry the largest tax liability. Interest-bearing investments like bonds that are in regular taxable accounts trigger ordinary income tax. The same is true of short-term capital gains. This compares poorly with the tax rate on long-term capital gains, which can be as low as 0%. Take this opportunity to review the location of your investments and how often you are trading in an effort to minimize the tax bite of your portfolio.
Read: 13 Investing Rules You Should Break During the Pandemic
Check Out How Much You're Paying in Fees
High costs can be death to an investment portfolio. If you earn 7% per year on your investments but have to pay 2% or more in fees and commissions, your long-term returns will be decimated. It's never been easier to find low- or even zero-cost investments, as most major online brokers now charge $0 for equity and ETF trades. When you're doing a spring clean of your portfolio, take a close look at how much you pay in stock commissions, management fees and even the expense ratios of your ETFs and mutual funds. At the same time, see if you can move to investments generating comparable returns without the drag of excess fees.
See: These Fees Have Cost Americans $11.6B During the Pandemic — Here's How To Avoid Them
Consolidate Your Accounts
Financial planning can often be overwhelming. Depending on your position in life, you may have multiple financial accounts strewn across many different institutions. It's not at all uncommon to have a basic bank account at one location, a high-yield savings account at an online firm, and brokerage, retirement and mutual fund accounts at additional institutions. If you can actively manage all of these accounts and they serve your best interest, there is nothing wrong with this type of diversification. However, if this type of arrangement causes stress, or if you can't keep track of all of your investments, consider consolidating your accounts at one or two financial institutions. You may even receive additional discounts or perks if you have all your assets at a single place.
More From GOBankingRates
About the Author