Warren Buffett's Top Investing Secret Is Simpler Than You Think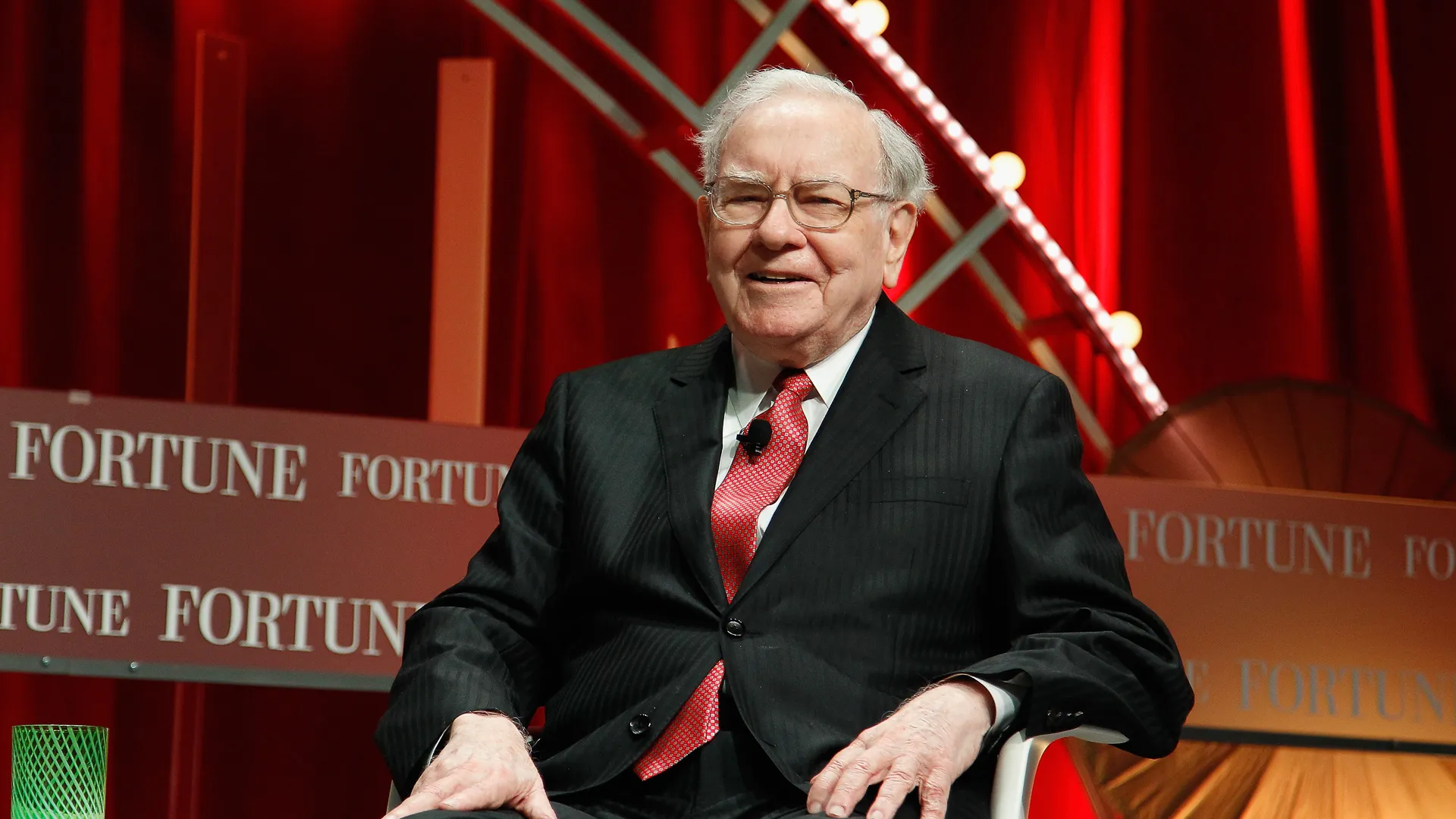 When it comes to making lucrative investments, chasing the latest trends isn't always a great idea. Take Warren Buffett's strategy, for instance.
Buffett — arguably the most successful investor of all time — currently has a net worth of more than $75.6 billion. He earned his fortune through stock investments and real estate purchases after he took control of the holding company Berkshire Hathaway (BRK-B) in 1965. His success as an entrepreneur and investor can be traced to his commitment to a single investment strategy, which continues to pay off year after year.
As you're developing your own investment strategy, consider taking some tips from this billionaire investor.
Warren Buffett's Investing Secret
Buffett's secret is longevity — he maintains his best investments are the ones that outlast any trends. When Buffett makes an investing decision, he considers the long-term benefits.
"It would tend to be a business that for one reason or another we can look out five or 10 or 20 years, and decide that the competitive advantage that it had at the present would last over that period," Buffett said at the Berkshire Hathaway 2017 annual shareholders meeting.
How to Apply Warren Buffett's Secret to Investing
Perhaps playing the stock market isn't your forte, but you might be able to earn attractive returns on your investments by following Buffett's rule of longevity. Consider choosing companies that show potential for long-term growth and ones you're willing to commit to for many years to come.
How to Apply Warren Buffett's Secret to Retirement Accounts
Managing and contributing to your 401k is always a smart money move, but you still need to make informed decisions when choosing how much to contribute and how to allocate your funds. If you want to be rich in retirement, slow and steady growth could be the key. Putting money in the stock market — like index funds with low fees — is one way to do it.
How to Apply Warren Buffett's Secret to Buying a Home vs. Renting
Your housing costs will be one of your biggest expenses, so pay attention to where your money is going each month — toward an investment or toward just having a roof over your head. If homeownership is plausible for you, keep Buffett's investment strategy of longevity in mind — buy a home in which you can build up equity to sell later for a higher price instead of renting.
Need-to-Know: The Cost of Renting vs. Owning a Home in Every State
How to Apply Warren Buffett's Secret to Buying a Car vs. Leasing
Your next car acquisition will dictate whether you are in an investing or consuming mindset. Buying a car with cash turns it into an investment because you can sell it whenever you want to. Leasing a car means you are paying to use a newer car for a certain period of time — but you're not gaining ownership as you're paying for it.
How to Apply Warren Buffett's Secret to Starting a New Business Venture
If you have an entrepreneurial mindset and want to explore a new business venture, keep the concept of longevity in mind. Invest your time, energy and resources into a business that you can sustain for at least five years.
Not surprisingly, 25 percent of startups fail within the first year — and 55 percent fail by the fifth year — according to Statistic Brain. Due to the fact that you likely have slightly more than a 50-50 chance of surviving the first five years, your plans for business growth need to go well beyond that mark.
How to Apply Warren Buffett's Secret to Buying Computers
Whether you're buying a desktop or laptop computer, make sure you're aware of the total cost of your new digital acquisitions before you place your order. Buying a super cheap computer during a Black Friday sale might get you by for a year or so, but you might find yourself back in the market when it breaks down or needs repairs that cost more than it's worth. When you're seeking longevity, look for a computer that doesn't require a lot of maintenance or frequent — and costly — upgrades.
How to Apply Warren Buffett's Secret to Buying a Smartphone
You'll pay a lower price for a refurbished smartphone but you can't bet on its longevity. A refurbished Apple cell phone comes with a one-year warranty but you'll be responsible for paying all repair costs after that.
Once a warranty runs out, you could be paying up to $149 just to have its screen replaced. Make a wise investment by buying a phone that you can afford and one you won't need to replace within the next few years — unless your carrier offers free or discounted upgrades. By taking care of your phone — with a quality case and screen protector — you can make your pricey purchase last longer so it will cost you less over time.
The Shocking Truth: Here's How Much Your Smartphone Actually Costs You
How to Apply Warren Buffett's Secret to Buying Clothes
If your next shopping spree includes a few trendy pieces from the clearance racks or even some secondhand goods from the resale store, you could end up spending more than you need to on your favorite outfits. Calculating your cost per wear is one way to ensure you're making clothing purchases with longevity in mind. If you can wear a $500 suit at least 10 times a year you'll be better off buying that than a $100 suit you can realistically wear to only one event. Choose practicality over trends.
How to Apply Warren Buffett's Secret to Buying Furniture
Before committing to furniture, consider buying only high-quality items. Buffett's resolve to buy or invest in things he really likes helped him make decisions from a longevity mindset — he wouldn't be too keen on replacing the item in the near future because he got tired of it or because it was made of cheap materials and fell apart.
How to Apply Warren Buffett's Secret to Buying Food
If you consider the food you buy an investment in your health, it's easy to see why buying healthy, nutritious and wholesome foods will pay off in the long run. From a longevity standpoint, you'll want foods that keep you full and feed your body the nutrients it needs so you're not craving junk foods and snacking on unhealthy sugars and processed foods. Eating well can also ward off costly health and medical bills.
Even if you're far from becoming a billionaire — or millionaire, for that matter — asking yourself if a purchase you make today will matter 10 or 20 years from now can help you avoid making impulse purchases in the moment.
Don't Miss: Best Short-Term Investment Options