10 Cheapskate Secrets To Buying a New Car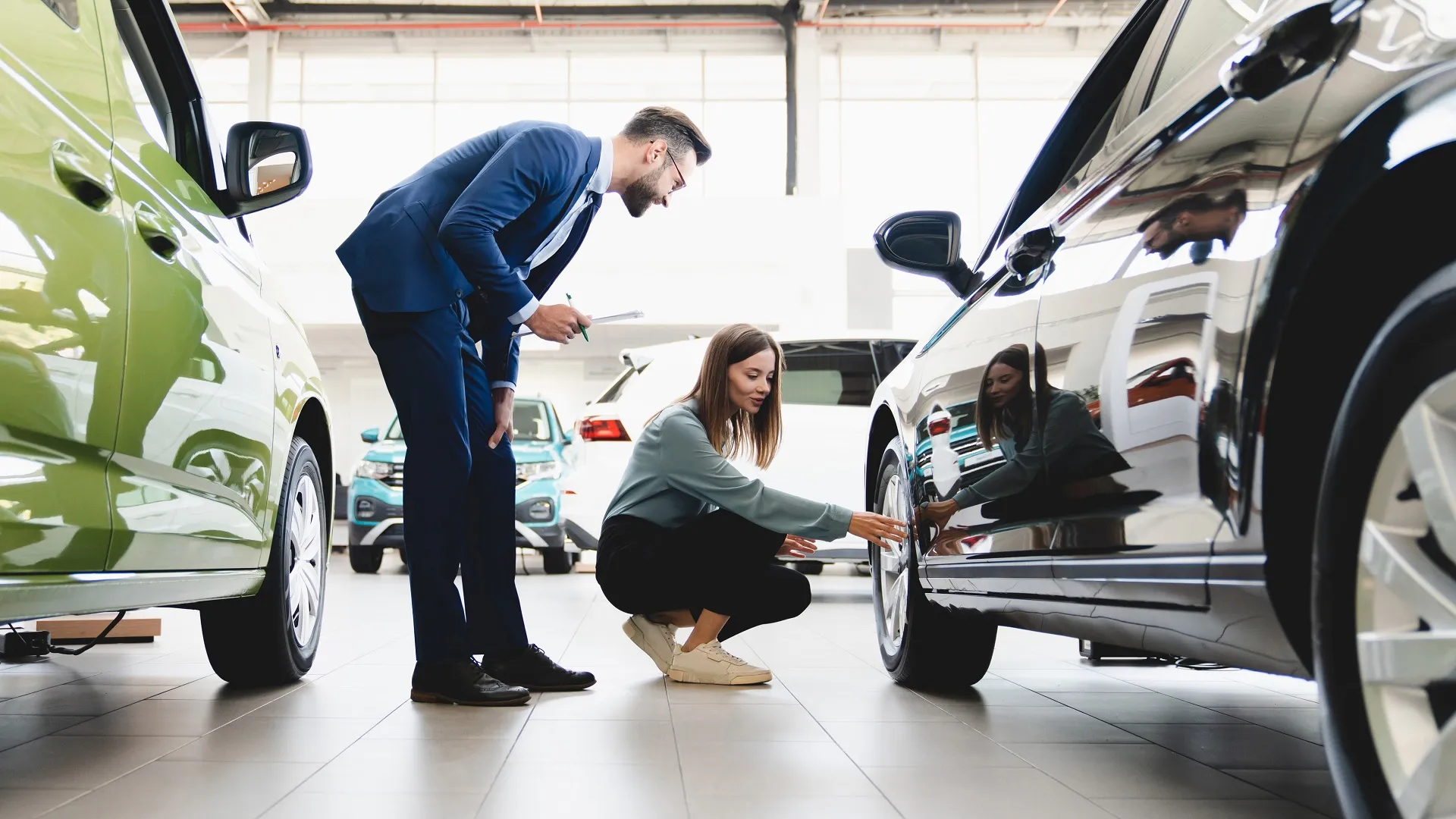 Most experts predict that the automotive market is slowly getting healthier as chip shortages and inventory improve. Whether you believe car prices are trending down or not, you don't want to spend more on a vehicle than is absolutely necessary.
No matter the state of the auto market, eager buyers should always be approaching the significant purchase of a car as a cheapskate. Doing your homework before you buy — researching cars to target, test driving models and reading paperwork thoroughly — is essential, however, there are a number of secrets you can use to ensure you get the right price.
Here are 10 cheapskate car buying tips you can try out the next time you stroll into a dealership.
1. Be a Cash Buyer
With the average price of cars being what it is, paying cash can save you big. By paying for the full cost of a vehicle upfront, you are the owner and avoid paying interest on a loan and other lender fees (although you'll miss out on building credit and possible dealer incentives). Check with dealerships to see if paying with cash will get you a discount. Some lenders will knock off a few bucks for cash buyers, per Car and Driver.
2. Get Pre-Approved
If you do decide to get financing for a new car, the convenience of dealer financing might have a hidden downside. Sellers might be more apt to mark up the rate on financing when you have nothing locked in. That's why it pays to get pre-approved for an auto loan. Coming in with a set amount will help deflect extended loan terms and dealer upsells. Your pre-approval may even force the dealership to try and beat your quote.
3. Avoid Extras
It's important to know what options you want in a car and which will cost you an arm and a leg. Rustproofing is a profitable "protective" service for dealerships that will be frequently offered. Consumer Reports recommended that car buyers remain skeptical concerning the undercoating and several other pricey add-ons, including VIN etching, fabric protection, and extended warranties.
4. Know the Total Cost of Owning
A number of leading car sites (Edmunds, Kelley Blue Book, AAA, etc.) provide car calculators that prospective buyers can use to estimate a car's total cost. According to Edmunds, these can include depreciation, fuel costs, maintenance and repairs, loan interest, taxes, fees and insurance premiums.
5. Consider Older/Other Models
These cheapskate tips are primarily for new car buyers, but if you want to potentially save a few thousand dollars on your purchase, it would be wise to consider older models and alternatives. If you may have your heart set on a specific make and model but it may be too expensive, look into older or certified pre-owned models or comparative vehicles that may have all the features and style you want. Some vehicles that are only months old and are selling slow can be bought for a steal.
6. Go for Manual Transmission
Self-driving features are all the rage in new vehicles now, but sometimes you want to feel engaged when driving — and save money. According to a 2022 Cars.com report, you can save an average of $1,416, anywhere between $800 to $5,500, when you choose a manual transmission car over a standard, depending on the model. Fewer Americans drive standard, so with a decreasing market among drivers, you're likely to score a sweet deal on a used manual vehicle.
7. Time Your Purchase
According to MarketWatch, the end of the calendar year, especially December, is the best time to buy a car because dealers are trying to push inventory out and squeeze sales in to meet goals and bonuses. But there are other times of the year when you can take advantage of deals and rebates. Aside from October to the end of December being the best time to buy, you should try to focus your shopping on the last week of the month, on Mondays and on New Year's Eve, if possible.
8. Buy Below Invoice Price
It's unlikely, but it happens. Sometimes you can get a deal that comes in at or below the dealer invoice price, or as CarsDirect puts it, "(T)he cost that the dealer actually pays to the manufacturer for a particular make and model new car or truck." Two ways you can pay under invoice are having multiple competing quotes or getting incentives such as customer cash rebates or dealer cash (unadvertised money the manufacturer pays the dealership to help it sell cars).
9. Try a Membership Warehouse Store
Membership warehouses, like Costco, BJ's Wholesale Club and Sam's Club, sell almost everything. This includes cars, which can be purchased with pre-negotiated pricing and a transparent buying process. "They've done a lot of legwork for you, and they're giving you a guaranteed discount," said Brian Moody, executive editor for Autotrader, per Money.com.
10. Walk Away, Literally
Finally, even if you love a car, if you can't agree with a seller on a fair price, simply walk away. By walking away, you'll get the dealer's best offer or you'll go somewhere else to get it (within reason). Salespeople don't like losing business, and by walking away, they know you probably won't come back. Hold out for that one last shot offer when you're walking out the door.
Bonus Tip: Hold Your Smartphone While Negotiating
Use your smartphone to verify market value and financing terms when you're negotiating. You're a lot less likely to hear false claims from the salesperson when they know Edmunds and Kelley Blue Book are instantly within your reach. "As a former car salesperson, our greatest fear was your smartphone," said Reddit user Salenth years ago. "If we gave you a number and you had a smartphone in your hand with Autotrader or some other site pulled up, we were neutered."
Articles contained contributions from Jeff Yeager.
More From GOBankingRates