GOBankingRates Reports: 9 Best Auto Loan Rates Available in Dallas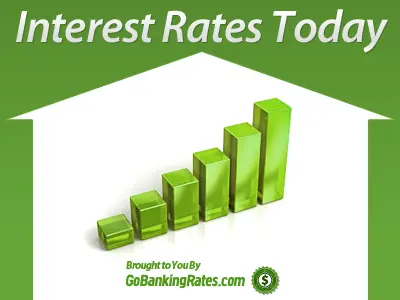 Car prices are rising, yet auto loan rates remain low, at least for the moment; to get behind the wheel, borrowers are taking out larger loans than ever before.
To help buyers take advantage of the lowest auto loan rates today from local banks and credit unions, GOBankingRates released a list of the best rates in Dallas.
"Although mortgage rates are increasing, auto loan rates are still low," said Amanda Garcia, of GOBankingRates. "GOBankingRates consistently finds auto loan rates below 3% at many community banks and credit unions."
GOBankingRates also surveyed the average auto loan rates on the city, state and national levels.
Average New Auto Loan Rates:
| | | | |
| --- | --- | --- | --- |
| | Dallas | Texas | National |
| 3-Year | 3.56% | 3.54% | 3.26% |
| 4-Year | 4.35% | 4.49% | 4.01% |
| 5-Year | 2.64% | 2.82% | 3.58% |

9 Lowest Auto Loan Rates in Dallas
Air Force Federal Credit Union is notable for offering the lowest rate (1.60%) in Dallas County on new, used and refinanced vehicles. Borrowers can finance up to 100% of the vehicle's cost.
No. 1– Air Force Federal Credit Union's 4- and 5-Year Loans: 1.60%
No. 2– Credit Union of Texas' 3-Year Loan: 1.69%
No. 3– Bank of America's 5-Year Loan: 2.34%
No. 4– BB&T's 3-Year Loan: 2.84%
No. 5– Chase Bank's 4-Year Loan: 2.88%
No. 6– Woodforest National Bank's 3-Year and BBVA Bank's 5-Year Loans: 2.99%
No. 7– Regions Bank and Wells Fargo's 4-Year Loans: 3.24%
No. 8– Prosperity Bank's 3-Year Loan: 3.49%
No. 9– Amegy Bank's 5-Year Loan: 3.75%
About This Study
GOBankingRates surveyed base rates for three-, four- and five-year auto loans from financial institutions located in Dallas County as of March 3, 2014. Data was compiled from the GOBankingRates interest rate database, which partners with Informa Research Services to aggregate interest rates from more than 6,000 U.S. banks and credit unions.
Rates are subject to change and accuracy cannot be guaranteed. Other terms and conditions could apply. All rates are shown in APR.  
Contact:
Jaime CatmullJaimeC@GOBankingRates.com 310.297.9233 x261
Editorial Note: This content is not provided by Chase. Any opinions, analyses, reviews, ratings or recommendations expressed in this article are those of the author alone and have not been reviewed, approved or otherwise endorsed by Chase.