Q&A: Will a Big Down Payment on My Auto Loan Lower the Interest Rate?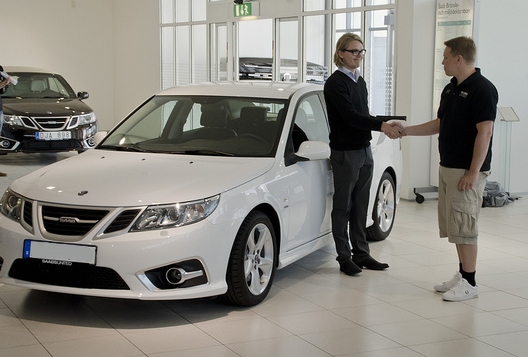 Q: I would like to take out an auto loan to buy a new car, but I don't have the best credit. If I save up for a big down payment (20 percent or more), will that help me get a better rate despite my lower credit score?
A: The simple answer is yes, you can probably find a lender who will lower your car loan interest rate if you offer up a bigger down payment (unless your credit is actually really bad, in which case, good luck getting approved at all). More money up front from you means less risk for the lender, so they won't have to charge quite as high of a rate to offset the risk of little money down in addition to poor credit.
However, just because the interest rate is lower doesn't necessarily mean it's a good interest rate — or worth paying.
Before you hand over your hard-earned savings to a lender, ask yourself: Why is my credit low?
There are a number of factors that play into your overall credit rating, some of which are easier to control than others. Get a recent copy of your credit report and find out what is negatively impacting it.
Sponsors of
For instance, do you have a lot of outstanding credit card debt that is causing an unfavorable debt ratio? Your resources may be better spent paying off existing debt to raise your score, rather than paying extra money up front for a loan that will only to add to your existing debt.

On the other hand, you may have a history of late payments that is causing you to have a lower score. This is something you can't fix immediately, and must rebuild your credit by consistently making timely payments on bills in the future. In this case, it may be worth it to provide a bigger down payment when applying for a car loan.

lower rate, but not necessarily a low rate, so you are going to pay more in interest than someone with excellent credit no matter what.

(Image: Sonnergard)