Borrowers Find Affordable Financing with PenFed Auto Loans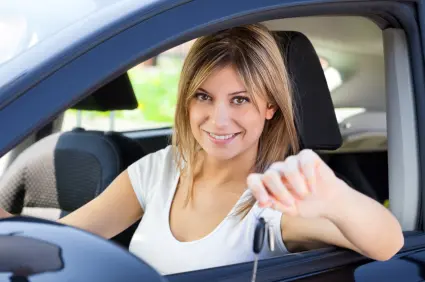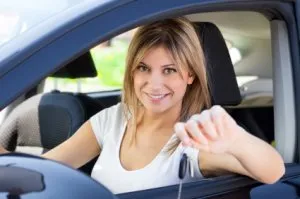 Pentagon Federal Credit Union offers military servicemen and government employees an easy and quick solution to vehicle financing. While PenFed currently serves over 1.1 million members of the Army, Air Force, Coast Guard, Department of Defense, and other government organizations, anyone can join — providing they meet one of the following eligibility requirements:
Member of the United States Military or Uniformed Services
Employee of a qualifying organization or association (including volunteer service)
Employee of the U.S government
A relative or housemate of a qualifying member
Live or work in an eligible location
Like banks, credit unions accept deposits, issue loans and provide a variety of financial products. However, credit unions are operated by its members, who have a say in how the financial institution functions. Credit unions typically feature lower costs and rates on credit cards and loans, which makes Pentagon Federal Credit Union an ideal choice for an auto loan. And if you apply for a PenFed auto loan online, you can take advantage of internet-only promotional rates.
New PenFed Auto Loan
If you're negotiating an auto loan, you can work directly with the dealership and obtain a loan through their finance department. But working with the dealership doesn't guarantee the best auto loan rates and terms. Because credit unions typically offer lower rates on new car purchases, a PenFed auto loan might be your best bet.
Members of PenFed — and those eligible for membership — who apply online for an auto loan may receive:
an internet-only rate of 1.49% for up to 60 months
an internet-only rate of 3.49% for 61 to 72 months
up to 100% financing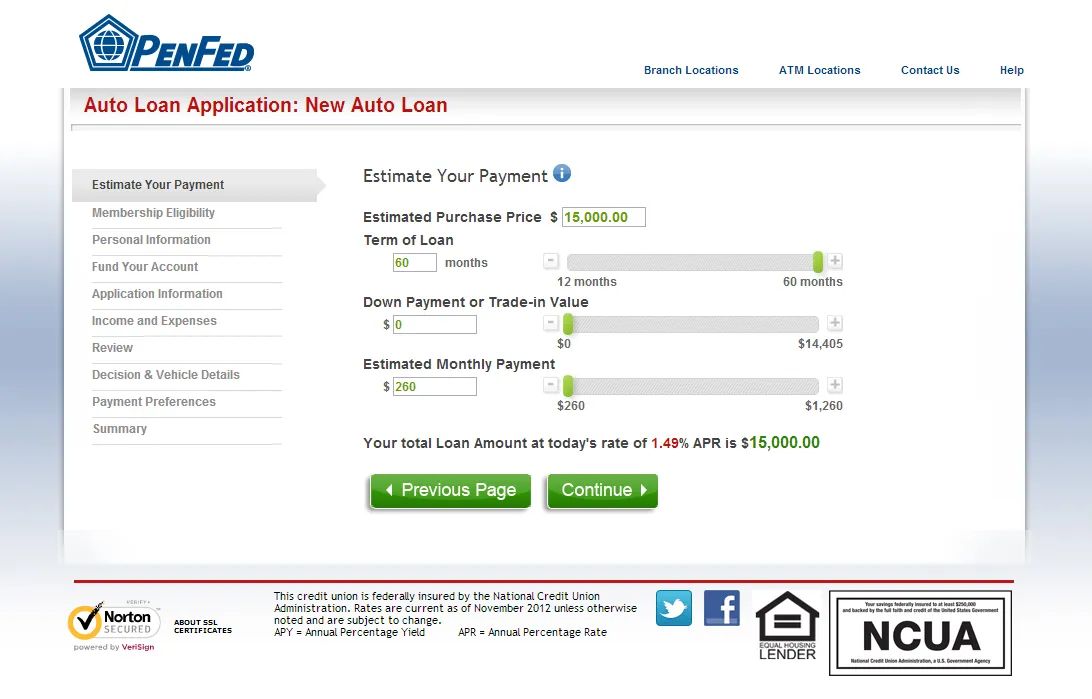 To illustrate the savings, members who finance a $15,000 car for 60 months will pay approximately $259 a month. Internet-only promotional rates are subject to credit approval. Although the interest rate jumps with a 72-month loan term, the interest rate remains cheaper than rates offered by most banks. A 72-month PenFed auto loan requires a 15% down payment.
Used Auto Loan – PenFed
Pentagon Federal Credit Union does not only offer new auto loans. The credit union offers amazing rates on used car purchases as well. Apply online for a used PenFed auto loan and you may be eligible for:
an internet-only rate of 1.49% for up to 60 months
up to 100% financing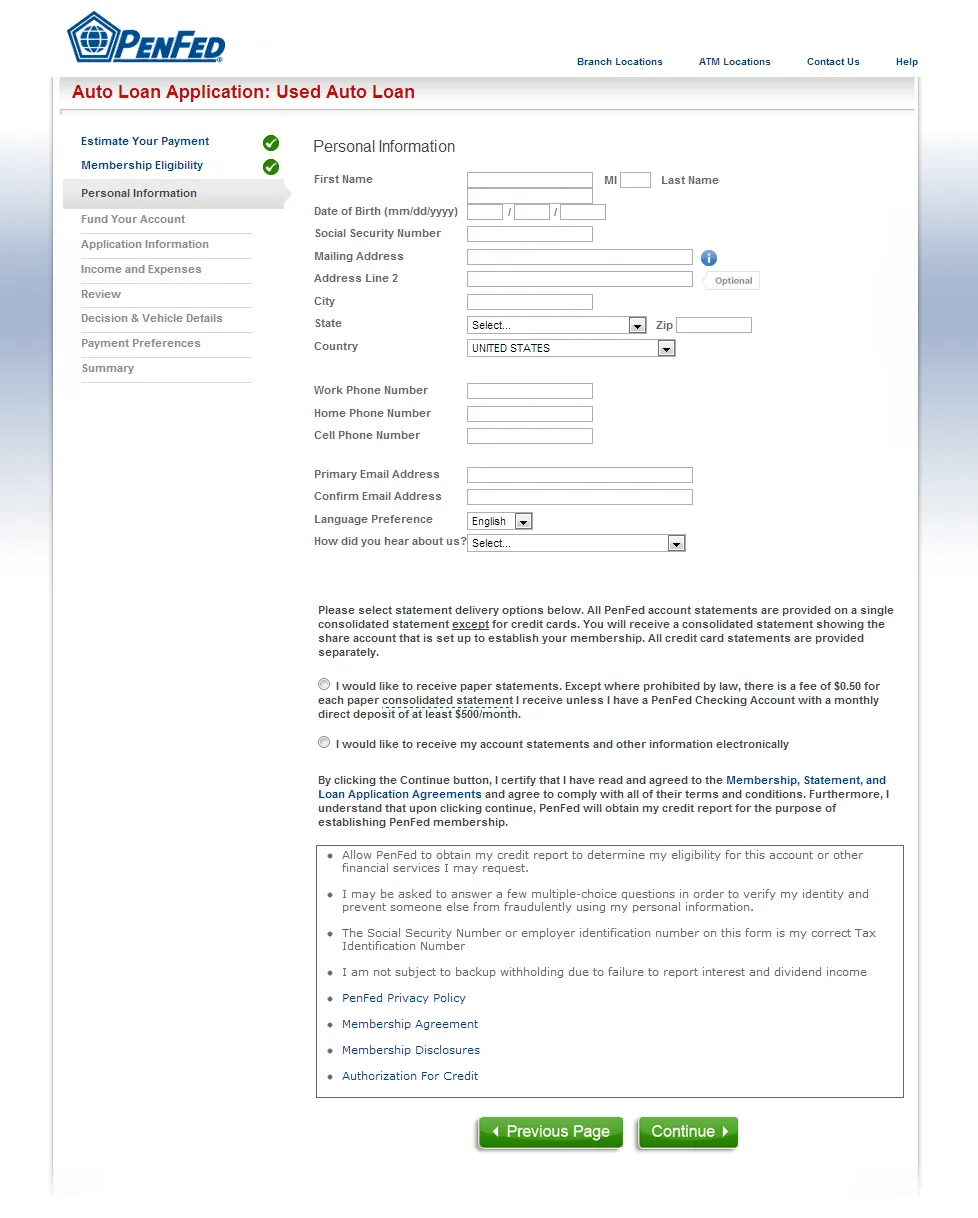 Like new auto loans, this promotional rate is subject to credit approval. However, this interest rate is available for all model year vehicles with price tags up to $70,000. Restrictions do apply. For example, the mileage on a used vehicle cannot exceed 125,000.
PenFed Auto Loans – Refinancing
Did you secure financing through the dealership or with another bank? Through PenFed's refinance auto loan program, you can refinance your existing auto loan and lower your loan's interest rate.
What does this mean exactly? A lower interest rate can reduce your monthly auto loan payment and free up cash for other purposes. You can pay off debt or increase your personal savings. Features of vehicle refinancing include:
an internet-only rate of 1.49% for up to 60 months
an internet-only rate of 3.49% for 61 to 72 months
up to 100% financing
Why Choose PenFed?
You certainly have options with regards to vehicle financing. But if you're able to take advantage of a super low rate and save on your car payment each month, why not apply for PenFed auto loans?
If you're a member of Pentagon Federal Credit Union, or eligible for membership, submit your online application today. You may receive an instant decision, which puts you one step closer to a new vehicle. And if you have an existing vehicle loan, refinancing opens the door to better terms and a more affordable payment.