Why You Should Go to a Credit Union for Your Next Fort Worth Auto Loan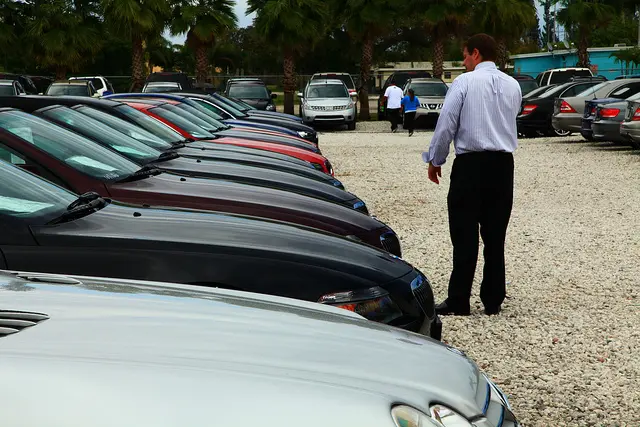 As a car buyer in Fort Worth, Texas, taking some time to research and compare auto loan rates is vital to your next vehicle purchase. However, before turning to the local car dealership for your next Fort Worth auto loan, check out the auto loan terms and rates available from a credit union in Fort Worth first.
5 Benefits of Financing Your Fort Worth Auto Loan with a Credit Union
Fort Worth credit unions offer their members a number of benefits when it comes to car financing that dealerships often can't. Below are the top five reasons why you should turn to a credit union for your next Fort Worth auto loan rather than a major bank or car dealership.
1. Credit Unions in Fort Worth Offer the Lowest Auto Loan Rates for New Cars
Because credit unions are not-for-profit institutions, they return revenue back to their members in the form of more affordable interest rates. That means credit unions in Fort Worth can offer a wide variety of competitively low auto loan interest rates that often beat those from major banks and dealerships.
Currently, Fort Worth auto loan rates from credit unions range between 1.49% APR and 3.85% APR for a loan on new car with a 36-month term, compared with the national average rate of 4.51% APR, according to Datatrac.net.
You will likely not find a Fort Worth auto loan rate for a new car at a local bank for as low — presently, rates range anywhere from 2.39% APR to 8.75% APR for new cars with a 36-month term.
2. Getting a Fort Worth Auto Loan for Used Cars Through a Credit Union is Much Cheaper
Finding the right price for a used car in Fort Worth can take some time. However, Fort Worth car shoppers can rest assured that they're receiving a good deal on a Fort Worth auto loan from their local credit unions. Auto loan rates for used cars in Fort Worth are currently hovering between 1.50% APR and 4.25% APR for local credit unions offering 36-month payment plans.
Across the United States, the average rate for used auto loans is holding steady at 4.2% APR. Again, looking to a credit union in Fort Worth can save you hundreds, even thousands, of dollars thanks to exceptionally low interest rates.
If you're looking for a competitive auto loan rate among Fort Worth banks, you might have a longer search ahead of you. Currently, Fort Worth banks are offering auto loans rates ranging as low as 2.44% APR to as high as 10.50% APR.
3. Credit Unions Will Offer Low Interest Rates for a Lengthier Fort Worth Auto Loan
Local banks, on the other hand, can't compete with interest rates that low for that long a term. A Fort Worth auto loan with payments for 72 months can have an interest rate as low as 2.54% APR and as high as 9.25% APR.
4. You Will Receive the Best Fort Worth Auto Loan with a Credit Union, Not a Car Dealership
You may have noticed while comparing various auto loans for used cars in Fort Worth that interest rates can change quite a bit. This is because lenders from banks and credit unions offer auto loan rates that vary based on your credit score, prior car loan history and whether they allow you to apply for a loan online. Fort Worth car dealerships will likely give you an auto loan with a higher interest rate if you have no prior history of auto loans or if you have no prior vehicle purchases with them.
5. A Credit Union in Fort Worth Will Take ALL of Your Assets Into Account
Local Fort Worth credit unions are willing to take into account your overall credit history and whether you've been a banking customer with them for an established amount of time. A credit union in Fort Worth will also take into account how much money you have across all bank accounts.
This might allow a local car shopper like you to qualify for a Fort Worth auto loan you otherwise wouldn't have access to. Once you have been approved for an auto loan with a credit union in Fort Worth, you can be on your way to buying your a vehicle in no time.
Photo credit: offleaseonlyfl