Ent Federal Credit Union Makes Buying a Car and Having a Loan Simple and Affordable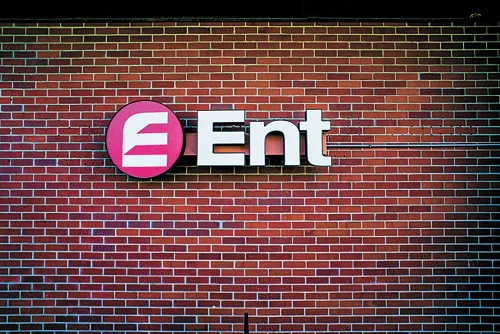 For anyone looking to reduce the cost of financing a new or used car, there are many factors that can enable borrowers to save money and plenty more overlooked costs that can hike the total spent over the long term. Fortunately, there are reliable financial institutions such as Ent Federal Credit Union that provide affordable auto loans in the Colorado Springs area.
Here are ways you can reduce the total cost of borrowing for a car and make finding their next vehicles easier:
Gain Online Pre-approval
Pre-approval gives car buyers an added advantage of knowing their budget when shopping for a vehicle. Ent offers competitive auto loan rates with flexible terms from 48 to 84 months. Easily apply online.
Work with an Ent Preferred Dealer
Ent's website showcases a list of dealers that the credit union has relationships with locally. Shopping with one of these dealers will help ensure that the car buying process is efficient.
Check out Ent's Used Car Shopping Tips video
If you are in the market for a used car, make sure you check out Ent's Used Car Shopping Tips video with helpful and quick information to help you buy the best used car for your money.
Shop for a Used Vehicle at Ent's Auto Auction and use the Vehicle Research Tool
Shop Ent's Auto Auction for affordable, quality used vehicles. New vehicles are added regularly, so there are plenty of opportunities to find a vehicle that suits your needs.
Search for new or used vehicles with the AutoSMART Vehicle Research tool. Explore different makes and models, find a dealer in your area and compare by body type with the simple online format. Car buyers can also use the research tool to determine the value of a trade-in and to compare vehicle features.
Once you have an Ent Auto Loan you can take advantage of:
Ent Auto Loans Have No Pre-payment Penalties
Members can reduce the total cost of borrowing by making additional principal-only loan payments at any time during the life of the loan. Optional principal-only payments are made in addition to the required monthly payment. This helps Ent members repay their auto loans as aggressively as they can, without incurring pre-payment penalties.
Ent Extras, Rewarding You for Your Loans
Ent Extras is a loan benefit program which builds upon Ent's competitive rates and high quality, local service with added rewards. Ent Extras loan benefits (subject to change) include:
– Annual Loan Rebates – Members receive rebates ranging from $75 annually for a mortgage loan and $25 for an auto loan to $10 annually for a personal loan.
– Payment Flexibility – Members can avoid late fees with a 10-day loan payment grace period and the ability to Skip-A-Pay on select loan types.
– And, Alerts – Members can manage their loan with email and text message Alerts, as well as Push Notifications (available to Mobile App users).
Already have an auto loan? Ent offers affordable refinancing:
Current borrowers who have an auto loan with another financial institution are invited to contact an Ent lending specialist to see if refinancing would lower their interest rate and/or their monthly payment. Refinancing can save borrowers money, especially if their credit score has improved since their loan was initially opened.
Ask for Ent at the dealer, apply online or by phone at (719) 574-1100 or 800-525-9623.