6 Things Entrepreneurs Need to Know About Getting a Business Loan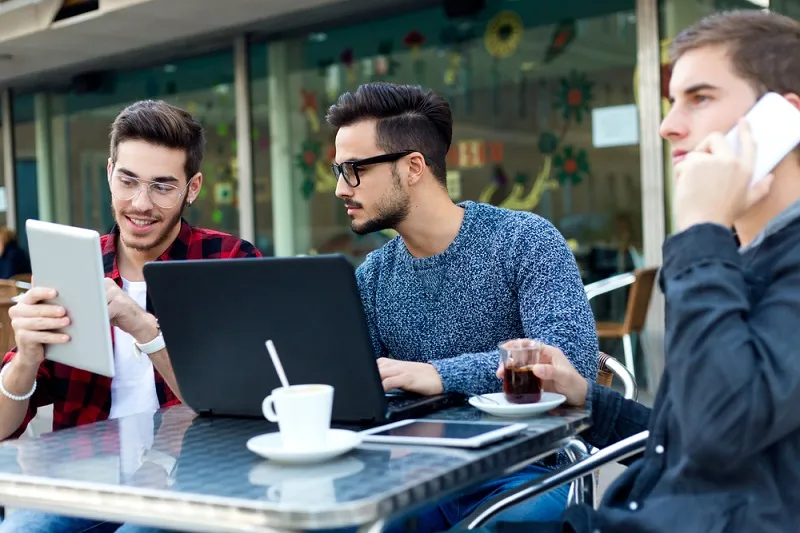 Owning your own business means that you have to manage more than just your service or product – it means making sure it stays financially healthy and growing strong. Whether you're just starting out or already running a successful business, getting a commercial loan is one of the biggest decisions you'll face.
If you've already made up your mind that a loan is the right decision for you and your business, there are a number of items you'll need to address first.
Own your own business? Check out P2P lending alternatives >>>
1. Determine the Kind of Loan You Need
Business loans aren't one size fits all. Before committing to a loan obligation, you should figure out how much you need so you don't end up financing more than you need to. One of the most popular programs offered through the Small Business Administration (SBA) is the 7(a) business loan. The amount available goes up to $5 million and can be used for building renovations, existing business debt refinancing, purchasing real estate and other types of business expenses.
However, if you need $50,000 or less, a SBA microloan could be the better option. This type of loan comes with more restrictions — you can't use the money to pay an existing debt or purchase real estate, like with an 7(a) — but if you only need a little bit of help, it could end up saving you money instead of having to finance a larger 7(a) that you don't really need.
2. Have a Clear Purpose for the Loan
Applying for a loan through a bank or credit union means rigorous information gathering. One of the first things you'll need to know and be able to explain is what you want to use the money for. If the loan officer thinks you don't have a clear vision or purpose, she'll think twice about lending you money.
3. Have a Good Business Plan
No matter what type of business loan you're applying for, you'll need to have a business plan ready to show off. It doesn't have to be complicated – as long as you have a basic layout of your business strategy and how it will profit, most banks will accept it. They want to see how well you understand your own financial situation and how you intend to repay the loan. Explaining how you compare to your competitors and plan to grow will go a long way in instilling confidence so you get the loan.
4. Be Prepared to Personally Guarantee the Loan
If you operate as a partnership or sole proprietor, then this part shouldn't surprise you, but if you've incorporated or structured your business as a limited liability entity to separate your finances from the business, you might be in for a shock. Unless you can demonstrate several years of profitability, you'll likely need to personally guarantee the loan. Be prepared to put down collateral to get your loan processed. The more assets you have – such as a mortgage, automobile, or investment accounts – the better your chance of getting approved. From SBA.gov: "The more money owners have invested in their business, the easier it is to obtain financing."
5. Have Accurate Financial Records – or Better Yet, an Audit
To qualify for a loan, you'll need to show all your personal and business financial records prepared to the bank. If there are partners, they will also need records available. You'll need detailed records of assets, tax returns, net worth statements, business credit report and other financial statements. If you have any negative marks on your credit report – such as an account in collections – you'll want to clean them up before you apply for a loan.
6. Maintain a Solid Debt to Equity Ratio
As an individual, you might not think much of your debt ratio, but as a business owner with an outstanding loan, it will become a critical piece of information. Banks define a range these ratios need to fall within, or else the loan will be considered in default. The more equity ownership in the business, the better off you are. A good rule of thumb is to finance half or less of the value of your business. Anything over that starts to look like a company laden with debt.
Remember You Have Alternatives
Before you decide on a business loan, you might try other avenues first. It might be worth giving up some of your ownership in return for investment capital by taking on angel investors or partners. In exchange for diluting your ownership, you'll get access to money that won't be a liability or affect you personally if the company suffers a loss. If it's a large amount you need, splitting it up between equity financing and debt financing can save you a lot of trouble down the road.