10 Reasons You Should Get a Personal Loan Before 2016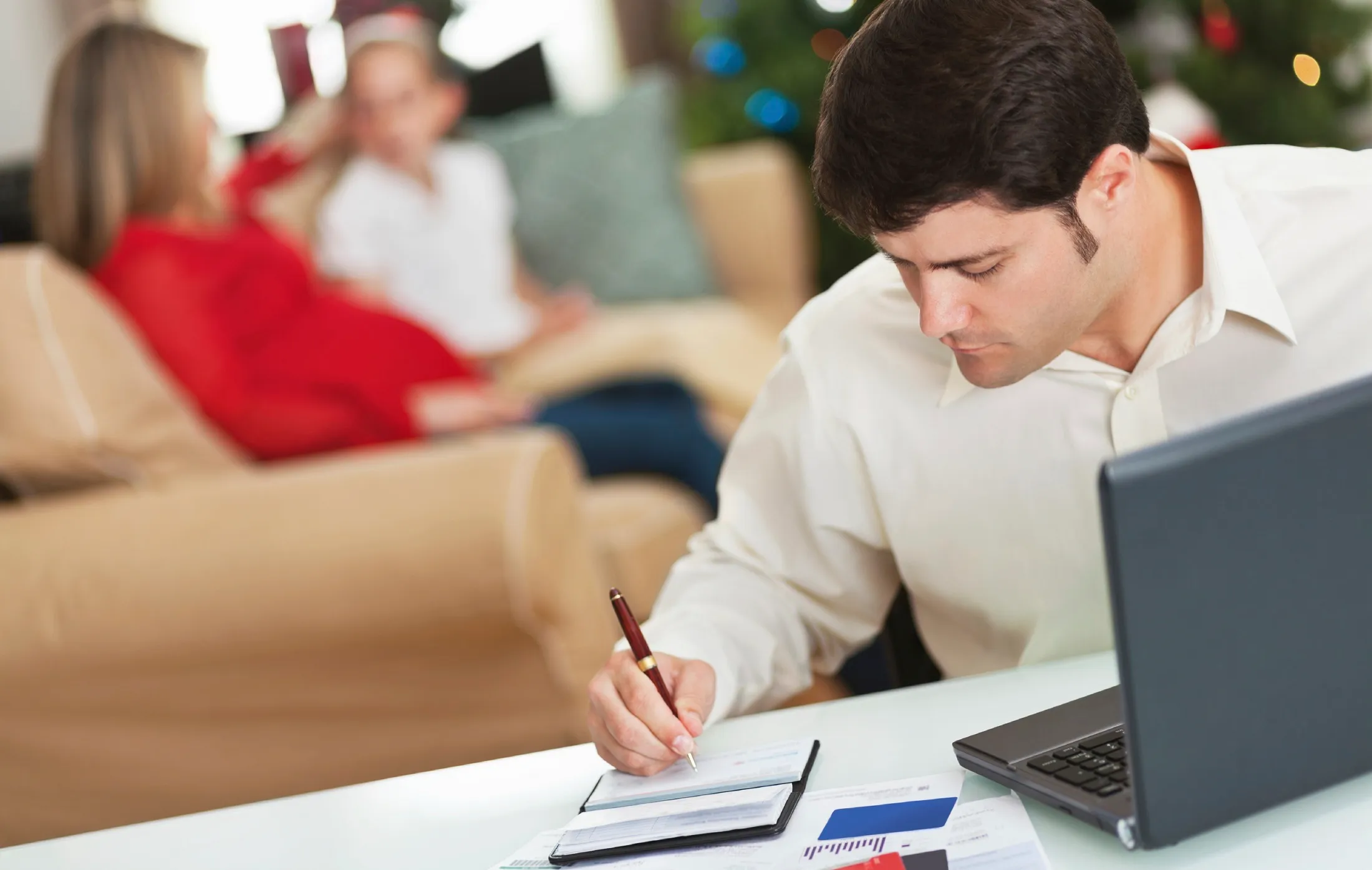 Many people are wondering what effect consumers would feel if the Federal Reserve ends its historically low season of near-zero percent interest rates by the end of the year. One thing you can count on is that any rate increases will be passed along to all forms of lending, which will increase the interest rates being charged to borrowers. The higher the interest rate, the greater the monthly payments.
If you're looking to streamline your debts and reduce your interest rates as you wrap up the year, personal loans can be one way to go. These loans can be used for any purpose and are categorized as installment loans, which means they're paid back at regular intervals, typically monthly. They're issued based on your personal credit rating as unsecured debt, and can carry interest rates that are typically higher than secured loans for home or car purchases, but often lower than many credit cards. They can, however, make sense depending on your circumstances.
If you're hoping to take advantage of historically low interest rates, this might be your last chance. Here are 10 reasons why it might make sense to take out a personal loan before 2016.
Related: 10 Ways Federal Reserve Interest Rates Affect You Every Day
1. Pay Off Higher-Interest Debt

It can make sense to borrow at a low interest rate to pay off higher-interest debt, such as credit card debt. In 2014, credit card debt per household was $7,154, according to the Nilson Report. If a borrower can get a loan at a rate lower than their credit card averages, it might make sense to borrow.
PJ Walsh of Walsh Financial Planning suggested tackling debts with the highest interest rate first. "I am not a believer in the supposed psychological benefit in paying off smaller debts, even if they are of lower interest rates to make you feel better; always pay off the debt that is costing you the most," he said.
2. Prioritize Your Health
Nothing is as valuable as your health, so if you need essential treatments and don't have the money, you might want to consider using a personal loan to get that essential work done. First, it never pays to delay medical treatment. Second, rates are likely not going to stay at these historic low levels in 2016, so this could be the best time to get a personal loan. The bottom line: It is better to borrow than delay treatment for medical or dental issues.
3. Home Improvements Can Hit the Jackpot
Home improvements are typically a good investment, especially when it comes to kitchen and bath remodeling. So if you've decided you'd like to make improvements to your home, the next question is how to fund your project. The "how" depends on your situation.
Borrowers might wonder whether a home equity line of credit is preferable to a personal loan. Some of the benefits of a personal loan are that the money is issued all at once at a fixed rate, while HELOC payments are made in stages and the prevailing interest rate can fluctuate. HELOCs could be the better option for homeowners who need to draw from funds over time for longer-term projects. However, homeowners might prefer a personal loan if they have shorter-term projects or if they don't want to borrow against their home equity.
Related: Every Personal Loan Option for Your Credit Score
4. Start a Business
Investing in yourself — that's essentially what starting a new business is about. The reality is that becoming an entrepreneur is a major undertaking that requires capital.
When applying for a personal loan to start a new business, lenders look at your credit history, assets used for collateral and any co-signers that are required. These loans can be secured (based on tangible assets) or unsecured (as a personal loan), according to the Small Business Administration. Secured loans carry a lower interest rate than unsecured loans to compensate for the higher default risk. If you don't have — or don't want to offer up — the collateral, however, a personal loan can be a good way to kick-start your business.
5. Get a New Set of Wheels
Buying a car is always a challenge, but the good news is that rates are low and new cars have improved their mileage and safety features. While you might typically get an auto loan to buy a car — they tend to carry lower interest rates because the car is collateral — sometimes a personal loan makes sense, like if you're buying a car that a lender typically wouldn't finance. Bank of America, for example, says it gives a maximum car age of 10 years and a maximum of 125,000 miles for auto loan approval.
Borrowers can do more loan comparisons online than ever before, and some sites offered by banks, credit unions and specialty car loan sites allow borrowers to complete their applications online. You can do the research ahead of time to determine which kind of loan will work best for you.
6. Build Your Credit
If you're looking to build credit, one way to do that is to borrow a small amount of money and then make on-time payments on it every month. Consistent on-time payments can help your credit score.
"Debt gets a bad reputation, but a reasonable amount of debt can actually be good for your credit health if you manage it correctly. If you make each payment on time and don't use too much of the credit you've been granted, you can show lenders that you're a reliable borrower who is likely to pay back debts in the future," according to Jenna Lee of Credit Karma.
7. Pay Off a Mortgage

Owning your home is a significant achievement and can be especially attractive for people approaching retirement. For whatever reason, you might want to pay off your mortgage so you own the house outright. If you can borrow the needed pay-off amount in a low-interest personal loan, it might make sense for you. Of course, for some, continuing to pay the mortgage still offers a number of tax deductions, so it's important to weigh your options.
"Given the recent housing recession, current market volatility and low investment return environment, many homeowners who are within a few years of retirement have a tough choice to make when it comes to paying off their mortgage," according to Len Strazewski, a financial journalist and associate journalism professor at Columbia College, Chicago. "This becomes a personal preference decision because paying off a mortgage is a major financial milestone, but so is retirement. So if you don't want to take the risk of market volatility, you can go with the more certain investment and pay off the mortgage."
8. Consolidate Debts Before You Retire
It pays to get your financial house in order before you retire, and consolidating your debts using a lower interest rate personal loan might help ease your debt burden. According to the Association of Independent Consumer Credit Counseling Agencies, the number of retirees seeking credit counseling has increased by 27 percent over the past two years.
"Senior consumers with high-interest debt might seriously consider borrowing from another source in order to pay off the debt, if they are able to secure the financing at a lower rate," said Kevin Weeks, president of the Financial Counseling Association of America. "A reduced interest rate will not only save money, it will also save the time required to pay off the debt. It could be very important for someone approaching retirement to pay that debt while they are still working and not on a fixed income."
9. Improve Your Business

If you are a small business owner, now might be the time to get a personal loan to expand or make repairs for two reasons: historically low interest rates combined with a favorable tax treatment if the upgrades meet the IRS' qualifications as deductible expenses. Expenses could include improvements that are made to a building and its structural components, such as heating and ventilation, plumbing, electrical, fire protection, security systems, and escalators and elevators.
The way capital improvements are treated from an accounting perspective gets complicated, so you might want to talk to a tax professional first. If done correctly, however, small business owners can benefit greatly.
10. Borrow to Invest
This might be one of the more controversial uses of a personal loan, but some advisors say it can make sense to use a loan to fund investments. Because every loan has to be repaid, this tactic can be risky if an investment goes south and the borrower loses more than he owes.
This practice is considered acceptable in major brokerage firms, however, because the borrowed amount is secured by an existing portfolio. But beware: Losses can quickly become significant if the market moves against the borrower, according to Colin Ritchie, a financial planner and attorney. Do your homework and proceed with caution.