Pros and Cons of Peer-to-Peer Lending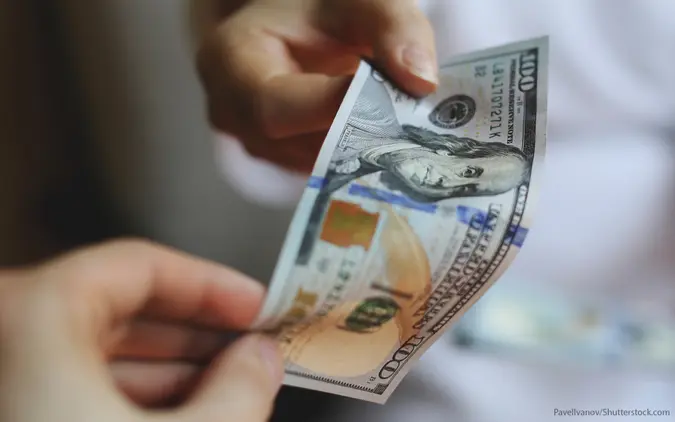 Peer-to-peer lending can be the answer to all kinds of situations in which you need to get your hands on some cash. Maybe you want to reduce or consolidate debt, buy a car, start a small business, pay for a wedding or replace a washing machine that just died. Maybe friends and relatives can't lend you the money, or you're afraid the banks will deny your loan application. If you want to avoid accumulating credit card debt, a peer-to-peer (P2P) loan could be the solution for you.
On the other side of the equation, P2P lending can be a great opportunity if you're looking for an innovative way to invest your money. As an investor in P2P loans, you can earn some passive income while diversifying investments and potentially lowering your overall risk.
What is P2P lending?
Peer-to-peer lending — aka person-to-person, P2P or social lending — anonymously matches up borrowers and lenders via an online platform using complex computer algorithms. Here are the basic facts about P2P lending:
Personal loan amounts typically range from $1,000 to $40,000. Higher amounts might be available for small business loans and lines of credit.
Terms of the loans range from one to five years.
Borrowers make fixed monthly payments that are automatically deducted from their verified bank accounts.
There are no physical branches in the P2P lending marketplace, potentially lowering costs for borrowers and increasing returns to lenders. The lending platforms make their money by charging origination fees to borrowers and deducting fees from the loan repayments made to investors.
P2P lending began about a decade ago: Prosper launched in 2006 as one of the pioneers of online marketplace lending. Lending Club, which claims to be the world's largest online credit marketplace, facilitated its first loan in 2007. These two websites are the current industry leaders.
Click to learn about a personal loan with no origination fees.
Banks Are Involved in Social Lending
Although P2P lending is a social form of lending, this loan platform doesn't eliminate banks from the transactions. In fact, Lending Club and Prosper loans are made by WebBank, a Utah-chartered industrial bank. Similarly, investors don't invest directly in the loans. Instead, the P2P platform facilitates and controls the process.
Read: 10 Best Online Banks of 2016
Criticisms of P2P Lending
Time reported that all might not be rosy in the world of P2P lending. In March 2016, the Consumer Financial Protection Bureau started accepting Prosper and Lending Club reviews and complaints. This policy was put in place to put regulatory pressure on the P2P loan industry, which has seen an increase in loan delinquencies. According to Bloomberg, the U.S. Securities and Exchange Commission is taking a look at P2P lending at the Wall Street level, where individual loans are repackaged and sold as bonds.
Popular P2P Lenders
The oldest P2P lending companies are also the most popular: Prosper and Lending Club are the leaders in the social-lending arena. This side-by-side comparison provides details about the two leaders for social, online personal loans:
Lender
Prosper
Lending Club
Minimum Loan
$2,000
$1,000
Maximum Loan
$35,000
$40,000
Terms
3 or 5 years
3 or 5 years
APR (%)
5.99 to 36.0
6.16 to 35.96
Fees (%)
Closing Fee: 0.50 to 4.95
Origination Fee: 1.0 – 6.0
Data accurate as of April 18, 2016.
Prosper loans are popular for a number of uses. Borrowers tend to use Prosper loans for:
Debt consolidation
Home improvement loans
Medical or dental expenses
Business costs
Large purchases
Household expenses
Special occasions
Vacations
Taxes
Baby and adoption costs
Auto, motorcycle, RV and boat loans
Prosper offers Prosper Daily, a mobile application that enables borrowers to track their accounts, balances and other information.
Borrowers turn to Lending Club for personal loans they use on major expenses and purchases, including:
Credit card refinancing
Debt consolidation
Home improvements
Home buying
Car financing
Business expenses
Vacations
Moving and relocation
Medical expenses
The average origination fee from the Lending Club is 5.28 percent.
Read: 10 Top Peer-to-Peer Lenders Like Prosper, Lending Club and More
Smaller peer-to-peer lending sites include Avant, Kiva, Upstart and Peerform. Companies like CommonBond and SoFi are popular in the P2P lending market, specifically for student loans. P2P loans are not available for home loans or as alternatives to high mortgage interest rates, but other companies such as Money360 make up the commercial real estate loan marketplace.
Pros and Cons of P2P Lending
For borrowers, getting a small personal loan via P2P lending can be an attractive alternative to dealing with traditional banks. Investors can add P2P loans to their portfolios to diversify their investments and reduce some risk.
No matter which side of the equation you're on — borrower or lender — you need to carefully consider the pros and cons before you take the P2P plunge.
Pros of P2P Lending for Borrowers
There are a number of advantages to this online borrowing option compared with credit cards or traditional personal loans:
Easy, fast online application process
No impact on credit score for checking your interest rate
Lower interest rates compared with some credit cards and traditional financial institutions
Fixed interest rates and monthly payments with no hidden fees
You remain anonymous to your lenders, and they won't contact you directly
No prepayment penalty if you decide to pay off the loan before its due date
Loans are unsecured, so you don't have to provide collateral such as the title to your car
There's a social aspect because you get to "watch" online as investors fund your loan up to its total amount
You can apply for additional online loans if you handle your initial loan responsibly
Pros of P2P Lending for Lenders
Investors have many choices for investing their money: stocks, bonds, CDs, mutual funds, real estate, or businesses, to name a few. Being a P2P lender is an alternative to those more traditional choices — one with many attractive advantages:
Lenders can be individuals or institutions
Easy to open an investment account online
The initial investment in each loan can be as low as $25
You can invest in a portfolio of hundreds or even thousands of loans
Receive monthly payments of principal and interest as the borrowers repay their loans
Diversify your risk across many different loans rather than making a single loan or investing only in stocks
You can choose whether to reinvest the payments you receive or withdraw the funds from your P2P account
Both Lending Club and Prosper provide loans for high-quality borrowers, making their P2P loans a relatively low-risk investment for investors. Investors can choose how much risk they are willing to take by selecting the loan grade they invest in: Lower-grade loans offer greater risk but will yield higher interest, and higher-grade loans offer low risk and lower interest.
Read: 10 Surprising Facts About Peer-to-Peer Payment Apps Like Venmo and Square Cash
Cons of P2P Lending for Borrowers
Although the P2P platforms tout many benefits on their websites, there are some disadvantages you need to be aware of before you commit to borrowing:
You can't always borrow your way out of debt. Investment and chartered financial analyst Joseph Hogue said that the most popular form of P2P loans is debt consolidation loans, but even this alternative funding can backfire if you don't fix the spending problem that got you in debt in the first place. "If you constantly spend more than you earn, you'll never get out from the debt trap," said Hogue.
High interest rates apply. If you have less than good credit, you'll get stuck with a high-interest rate, which will cost you more in the long run. It might be better to wait and improve your credit before you apply.
Borrowers with bad credit might be out of luck. "Credit scores below the cutoffs are not usually approved. Rates for borrowers at the low end of the scale will be 25 to 35 percent," Hogue said. That's not much better — and might be worse — than the interest rates on credit cards for people with bad credit.
Serious consequences apply if you don't handle your P2P loans properly. "Don't think that just because loans are unsecured that they don't need to be paid. A missed payment will hit your credit score just as badly as any other type of loan," Hogue said. "Worse still, many P2P investors won't loan to someone with a missed payment, so you might be ruining your chances at getting another loan."
Cons of P2P Lending for Lenders
Although rounding out investments with peer-to-peer loans might be an attractive option, investors should be aware of potential disadvantages:
The risk of losing all your money still exists. If you jump to invest in only the high-risk-category loans with double-digit interest rates, you can easily lose all your money, just like any other investment. "Don't chase high returns without understanding the risk that comes with it," said Hogue. "You can invest as little as $25 in each loan, but you'll still need about $3,750 to invest in enough loans so that a few defaults don't wreck your overall return."
You need to diversify. To maximize your investment, diversify by investing in the right number of loans in several risk categories. Hogue recommended a portfolio with between 125 and 175 loans.
P2P investing isn't a get-rich-quick scheme. You're stuck with the loan for the term you committed to, which could be up to five years. You can't cut your losses and sell the loan. On the other hand, Hogue pointed out that this might be advantageous for some investors because it prevents panic-selling, helps investors avoid high trading fees that come with the stock market, and makes P2P loan investing more of a fixed-income type of investment.
How to Apply for a P2P Loan
A P2P loan application can take as little as a few minutes. Just visit the P2P lending site of your choice, provide basic information about yourself, and wait for your application results, which you might see immediately or via a follow-up email.
The P2P lender will base its decision on the information you provide about yourself, which includes:
Desired loan amount
Purpose of the loan
Employment status
Annual income
Application Requirements
A few requirements and general guidelines apply to all P2P loans, regardless of what company you go with:
You must be over 18 years old and a U.S. citizen, permanent resident or long-term visa holder.
You must have a valid Social Security number.
You must have a verifiable bank account. Your monthly payments will be deducted automatically from that account.
Application Timeline
The application process is straightforward, but you won't walk away with the funds on the same day you apply. From start to finish, the entire process takes about a week. Although you can apply within minutes, the verification and approval will take a bit longer, especially if you have to provide additional documentation.
Once your loan is approved and funded by your lenders, the money is automatically deposited in your bank account.
What Happens After You Apply For a P2P Loan
The post-application process is straightforward:
The P2P platform will review your application, run a credit check, and verify your bank account.
Once your application is approved and the amount is funded, you are responsible for making the personal loan repayments in accordance with the terms of your loan.
A monthly loan repayment is then automatically deducted from your bank account.
P2P Loan Fees
Your loan amount will include a closing or origination fee charged by the company. Just like other installment loans such as auto loans, your single monthly loan repayment is a fixed amount. For an additional fee, you might be able to pay by check.
A grace period after the due date might be available, allowing you to pay before a late fee applies. There's also a fee for a failed or an unsuccessful payment if, for example, when the monthly repayment is due, you don't have enough money in your bank account that is linked to the loan.
P2P Lending: A Viable Option for Lenders and Investors Alike
P2P lending can offer a critical opportunity to people with excellent credit: Borrowers can easily get funded with little hassle, possibly at a lower cost than using credit cards. For individual lenders, adding P2P loans to your portfolio is a way to diversify your investments and potentially lower your overall risk. In either case, you need to carefully consider the pros and cons of P2P lending before you take the financial plunge.