How Citigroup Flex Loans and Credit are Reshaping the Way You Pay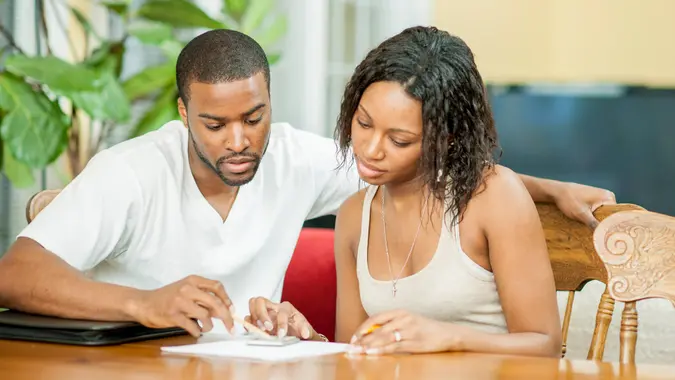 FatCamera / Getty Images
The popularity of Buy Now, Pay Later programs like Klarna and Affirm, which allow consumers to make purchases and pay them off over a fixed time period, often with no fees or interest, have caused some credit card companies to rethink their offerings.
Citgroup is amongst those who now offer fixed rate and fixed monthly payment plans to borrow money and pay it back within a set time frame.
What Is the Citi Flex Plan?
The Citi Flex Plan offers new options available to Citi® card holders that can help you pay down debt faster with fixed monthly payments and fixed interest rates. There is no application required and no credit check if you are already a qualified Citi credit card customer. But not all Citi cardholders will qualify.
Citigroup offers two programs in the Citi Flex Plan for qualified Citi credit card holders:
Citi Flex Pay
Citi Flex Loan
Citi Flex Loan
The Citi Flex Loan is similar to a cash advance on your credit card. You can borrow money from your existing credit line without a loan application, application fees, loan origination fees or credit checks. You can choose to receive a check by mail or a direct deposit into your checking account as quickly as one business day.
Unlike a cash advance, there are no fees. Your interest rate might be lower than your usual APR on your Citi credit card. You can borrow as little as $500 up to a maximum amount determined by your Citi credit limit, creditworthiness and other factors.
You pay back your Citi Flex Loan over time with fixed monthly payments, so you aren't stuck with high-interest revolving debt indefinitely, which can happen when you use a credit card and make only the minimum payments each month.
Depending on how much you borrow, loan terms can range from 12 months up to 60 months. Citi doesn't disclose the interest rates for loans, but they are based on your Citi credit card APR. Citi uses a 9.99% APR for illustrative purposes on a chart that shows monthly payments for various loan amounts with different terms.
Your loan payments are added to your minimum monthly credit card payment. Any amount you pay over the minimum will be applied to your outstanding credit card balance or Flex Loan balance, depending on which has the higher interest rate.
Citi Flex Loan Pros and Cons
Is it worth taking out a Citi Flex Loan if you need a cash advance? Take a look at some of the pros and cons.
Pros
No credit check
Fixed payment amounts make it easier to budget
No cash advance fees
Receive money in as little as one business day
You choose the amount and loan term
Cons
Not available to every Citi customer
May have a high APR
You won't earn rewards points on your Flex Loan
Citi Flex Pay
Citi Flex Pay is another way to pay off your Citi purchase within a fixed amount of time and potentially save on interest charges. Qualified borrowers may receive a zero percent interest rate.
The program operates similar to other Buy Now, Pay Later programs, but you borrow the money against your Citi card credit limit. You can also collect any applicable rewards associated with your Citi credit card for the purchase.
Citi Pay Credit can only be used for purchases of $75 or more under normal circumstances. If you're using your Citi card in a digital wallet for purchases through Amazon Pay, you'll have a $50 minimum purchase. Citi and Amazon partnered in spring 2023 to bring this flexible BNPL program to Amazon Pay users.
For a limited time, you may receive a 0% promotional APR and pay your $50 or more purchase off in three equal monthly installments. If you spend $149 or more, you can pay over 6 months at 0% APR. Purchases over $299 can be paid off in equal installments over a full year at the promotional 0% APR. Flex Pay is available with terms of up to 48 months.
Citi Flex Pay Pros and Cons
Should you use Citi Flex Pay for your next big purchase? Here's a look at the pros and cons.
Pros
0% intro APR with Amazon Pay
Fixed payments make budgeting easier
Cons
Not available for every purchase
Purchases count toward your Citi card credit limit
Alternatives to Citi Flex Plan
Paying down credit card balances with fixed monthly payments makes it easier to budget. It also ensures you pay off your debt, rather than simply making the minimum monthly payment and barely seeing your credit card balance drop.
However, if you need money for an emergency purchase, it might be better to open a 0% introductory APR credit card to receive a lower interest rate. You'll need a good to excellent credit score to qualify for one of these offers. You will also have to be disciplined enough to make monthly payments so that you'll pay off your purchase before the introductory period ends.
FAQ
Here are the answers to some of the most frequently asked questions about Citi Flex Loans.
How does a Citi Flex Loan work?

When you take out a Citi Flex Loan, you borrow money against your Citi card credit limit, but you don't pay any cash advance fees. Interest rates may be lower than for traditional credit card purchases. You will pay off the loan in fixed installments over 12 to 60 months. There are no prepayment penalties if you pay it off early.

How long does it take to get a Citi Flex Loan?

Since there's no application or approval process, you can receive your Citi Flex Loan as soon as you claim the offer. Funds can be direct deposited into your bank account in as little as one business day.

Does a Citi Flex Loan show up on credit report?

There is no credit check to qualify for a Citi Flex Loan, which means you won't lose points on your credit score for a credit inquiry. However, your Flex Loan will increase your Citi credit card balance, which will show up on your credit report. It will increase your credit usage and reduce your debt to available credit ratio, which could lower your credit score.

What is a Citi Flex Loan?

A Citi Flex Loan, is part of Citigroup's Citi Flex Plan, offering Citi card holders new options to borrow money and pay it back over a fixed time period.
Editorial Note: This content is not provided by any entity covered in this article. Any opinions, analyses, reviews, ratings or recommendations expressed in this article are those of the author alone and have not been reviewed, approved or otherwise endorsed by any entity named in this article.
Our in-house research team and on-site financial experts work together to create content that's accurate, impartial, and up to date. We fact-check every single statistic, quote and fact using trusted primary resources to make sure the information we provide is correct. You can learn more about GOBankingRates' processes and standards in our editorial policy.