Dave Ramsey: 7 Student Loan Forgiveness Scams You Need To Watch Out For as Payments Resume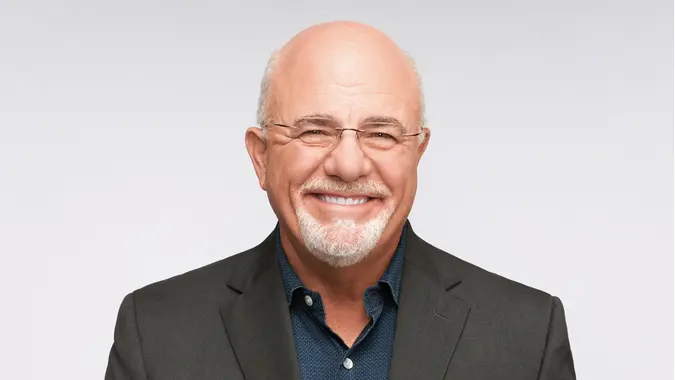 ©Dave Ramsey
For many of the millions of Americans with student loan debt, which is roughly 30% of the U.S.'s adult population, student loan forgiveness seems like a dream. While some borrowers have benefited from policy changes that have helped with federal student loan repayment, many more still struggle to pay back what they owe. And with payments resuming next month, borrowers are starting to look for other options to lighten their debt load.
Unfortunately, this makes for a prime opportunity for scammers to enter the playing field. Many of these companies or individuals offer debt forgiveness options that end up costing the borrower their hard-earned money — often with zero returns.
In a recent article by Ramsey Solutions, Dave Ramsey covers the top student loan forgiveness scams to watch out for. Here are the big ones.
1. The Offer Sounds Too Good To Be True
If something sounds too good to be true, it often is.
There's been a lot of debate about the idea of completely forgiving student loans and whether it's feasible or not. As of now, however, student loan borrowers are still responsible for the debt they took on to fund their education. Given this, if someone reaches out to you offering to discharge your student loans entirely, you should proceed with extreme caution — especially if the offer comes out of nowhere.
As Ramsey noted, legitimate student loan forgiveness plans can take years or even decades to come to fruition. They also tend to come with specific requirements.
For example, the borrower might need to work in a specific industry for a set amount of time. Or they might need to have been making constant payments on their student debt over the years. Oftentimes, any debt forgiveness plan will also come with certain financial limitations or restrictions.
If a company tells you they have the solution to forgive your student loans, chances are it's a scam. In a similar vein, look out for any entities claiming that President Biden's plan for student loan forgiveness has successfully been approved. As of now, it hasn't, but you can check with StudentAid.gov for updates.
When in doubt, contact your loan servicer to see if your debt can be forgiven. And remember, the government can only forgive federal loans, not private ones. So, if a company is claiming to be able to do both, it's probably a scam.
2. The Company's Not Real
Another important thing to look out for is the legitimacy of the company or organization contacting you about your student loans. Some scammers will act as though they're part of the Education Department when, in reality, they're not.
Ramsey pointed out that many of these fake companies will act like a call center. They might also impersonate your loan servicer. To avoid this scam, double-check their company's name, mailing address, phone number, email address, and website URL. Also, check for reviews on sites like the Better Business Bureau (BBB) to see what people are saying about them.
StudentAid.gov has a list of loan servicers from the United States Department of Education, so you can also cross-reference the information from there. Or you can contact the Federal Student Aid Information Center at 1-800-433-3243 for more information.
3. A Fee Is Required
It's very important to not accept student loan forgiveness that comes with a fee attached. As Ramsey indicated, true student loan forgiveness plans do not have additional fees. Scammers, on the other hand, might require you to pay money upfront in exchange for forgiveness.
There are legitimate student loan forgiveness programs out there, most of which are for federal loans. This include income-drive repayment plans and public student loan forgiveness. None of these programs cost money.
4. Your Account Credentials Are Requested
Another clear sign that you could be communicating with a scammer is that they request your account login information. Government agencies will not ask for this information, though they might require your Social Security Number for verification purposes. So, avoid providing any usernames or passwords for your accounts.
If you believe you were scammed into giving away your student loan account information, contact your loan servicer to explain what happened. If you're concerned your identity has been stolen, contact the FTC either online or by calling 1-877-438-4338.
5. You Are Pressured To Act Now
Another common scam tactic is the promise of a great deal or offer, but only if you act immediately. This tends to work because people feel pressured into making quick decisions, ones they might later regret.
Remember, as Ramsey noted, student loan forgiveness and related processes take time. Even if there is a deadline in place, it shouldn't be right now. If you do receive a phone call or message requesting you to proceed right away, ignore or report it.
6. They Advertise Their Services on Social Media
Student loan forgiveness companies that advertise themselves on different social media platforms are likely to be for-profit companies, rather than government agencies. Along with this, Ramsey said that many of these companies will try to collect your information so they can sell it to other companies. These companies are known as lead-generation companies and are far less likely to help you than they are to try to make a quick buck.
7. They Request Power of Attorney
Last but not least, Ramsey noted that another common scam revolves around requesting that you give them power of attorney. If you do this, you're essentially giving someone else the authority to make legal and financial decisions on your behalf. While there is a time and place where signing a power of attorney agreement might make sense, it's not for student loan forgiveness.
If someone sends you any documents to sign, review them carefully before signing them. If the wording is strange, or if you don't fully understand the content, ask someone else to look them over with you.
More From GOBankingRates