Does Refinancing Student Loans Disqualify You From Biden's Forgiveness Plan?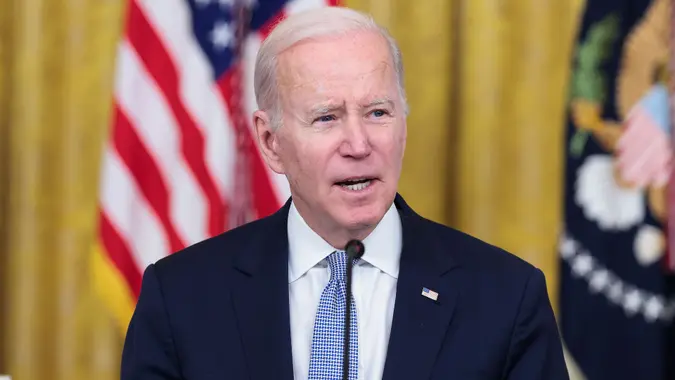 ©Shutterstock.com
As Americans await the Supreme Court's decision on President Joe Biden's student loan forgiveness plan, you may be wondering if you can still qualify for any student loan forgiveness if you refinanced your loans.
The answer, as with so many things related to finance, is: it depends.
First, it's important to note that private student loans will not qualify for any forgiveness, regardless of the Supreme Court decision. So, if you have private student loans, refinancing could save you money — even with interest rates on the rise.
However, if you have federal student loans, you'll want to wait to refinance. If you refinance, you'll lose all the benefits of federal student loans. According to Studentaid.gov, these benefits may include:
Income-driven repayment plans.
Student loan forbearance.
Student loan forgiveness for those in public service careers.
Postponement options.
Of course, if Biden's plan to forgive up to $20,000 in federal student loan debt passes, that loan forgiveness is a huge advantage to those with a federal student loan.
It's likely the battle to pass student loan forgiveness isn't over. If the Supreme Court overturns the program, the justices will likely release the rules in "late June or early July," according to CNN.
Biden has said that student loan payments would resume 60 days after the litigation over the forgiveness program is resolved — or at the end of August, whichever comes first.
That means if you have federal student loan debt, you still have some time before payments resume (and to consider if refinancing would be the right choice for you at that time).
For now, it's a smart move to take the money you would be putting toward student loans and pay down other debt. That way, you may be able to improve your credit score to get a lower interest rate if you decide to refinance in the fall.
More From GOBankingRates