Student Loan Forgiveness: Will You Qualify for $0 Payments Under Biden's New Plan?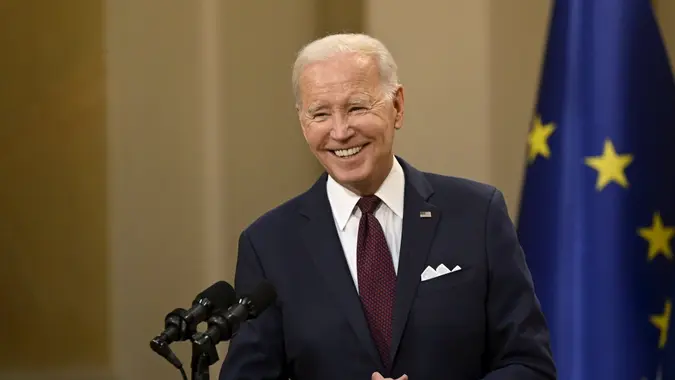 Antti Aimo-Koivisto/Shutterstock / Antti Aimo-Koivisto/Shutterstock
When the Supreme Court struck down President Joe Biden's efforts to provide debt relief and support for millions of student loan borrowers, the administration went to work on an income-driven repayment (IDR) plan that would cut many borrowers monthly payments to $0 and help loan balances from growing due to unpaid interest.
Yesterday, the White House announced the fruits of its labor. The Saving on a Valuable Education (SAVE) plan promises to repair the current student loan system and be "the most affordable repayment plan ever created."  
The SAVE plan improves the current Revised Pay As You Earn Repayment (REPAYE) plan and will phase out the three other existing IDR plans available to lower-income debtors: Pay As You Earn Repayment (PAYE), Income-Based Repayment (IBR) and Income-Contingent Repayment (ICR) plans.
Borrowers participating in existing IBR, ICR and PAYE plans will automatically be enrolled in the SAVE plan when enacted into law. Others looking to save on student debt will need to enroll through the Federal Student Aid site. The new proposed regulations do not include changes to accommodate those holding Parent PLUS loans, which are not repayable on an IDR plan.
To qualify for $0 monthly payments, borrowers must make less than around $30,000 a year, while individuals in families of four must make less than roughly $60,000, per the White House Fact Sheet.
"Starting today, millions of borrowers can reduce their monthly student loan bills by enrolling in the SAVE plan, the most affordable repayment plan in history," said U.S. Secretary of Education Miguel Cardona in a statement. "The SAVE plan is another huge step forward in President Biden's tireless efforts to fix the broken student loan system, reduce the burden of student debt on working families, and put borrowers first."
As Business Insider previously reported, undergraduates will have their payment obligations slashed in half, as the new plan will revise the required discretionary income payment from 10% to 5%. Those holding graduate loans will continue to pay 10%, and those with an existing mix of graduate and undergraduate loans will have to pay between 5% and 10%.
The current REPAYE plan calculates discretionary income as any money earned over 150% of the federal poverty guidelines, which are used to determine your eligibility for certain programs and benefits, according to CNBC. Under the new regulations, borrowers won't be required to make payments based on income over 225% of the federal poverty guidelines.
The Biden administration has been consistently spirited in its attempt to correct what it deemed a flawed IDR plan system and a wider problem with never-ending debt payments. If enacted, the new REPAYE legislation would enable many borrowers with original federal student loans of $12,000 or less the opportunity to pay it off after 10 years. Leftover debt after 20 years of payments will be forgiven, as it is now under REPAYE plan rules.
"I've said it before and I'll say it again. As long as I am president my Administration will never stop fighting to deliver relief to borrowers and bring the promise of college to more Americans. And that's a commitment," said Biden in a SAVE Plan video.
More From GOBankingRates