Student Loan Freeze: Should You Be Making Payments Anyway?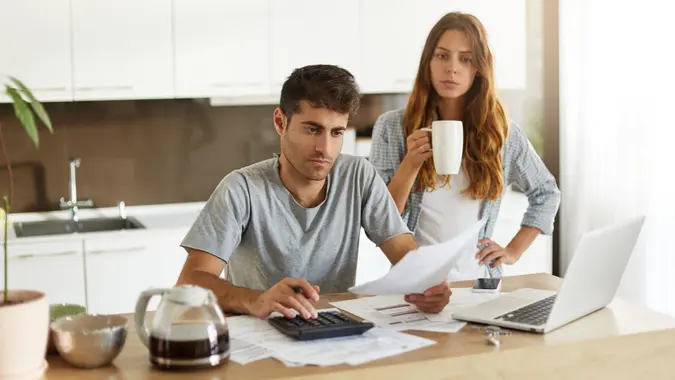 ©Shutterstock.com
Since March 2020, federal student loans have been put on a payment pause. The pause has received extensions, with the latest scheduled potentially to run through August 2023. While the freeze has given many borrowers the chance to save more money, some wonder whether they should continue making payments.
GOBankingRates spoke to Elaine Rubin, director of corporate communications at Edvisors, to find out whether it's worth it for borrowers to keep repaying student loans during an extended pause. Should you continue making payments during a student loan freeze?
Why Make Payments During a Student Loan Freeze?
Borrowers with federal student loans may continue saving money while their loans are on pause or they can start making payments. 
Rubin said borrowers who decide to make payments will be able to take advantage of repayment with a 0% interest rate. This gives borrowers the chance to pay down their debt efficiently and quickly.
Remember: If there is outstanding interest on a loan, all payments will go to pay this first. After the interest is paid off, Rubin said, payments will be applied to the principal balance. 
Take Our Poll: Do You Think Bankruptcy Is an Acceptable Way To Escape Student Loan Debt?
What Should Borrowers Know About Making Payments During a Freeze?
There are a few considerations to keep in mind when repaying federal student loans during a freeze. 
One critical consideration is whether the borrower is expecting to apply and qualify for Public Service Loan Forgiveness (PSLF). If this is the case, the months during the repayment freeze count as qualifying payment if the borrower is working full time at an eligible public service employer.
Rubin said it's not wise to make additional payments during the freeze if the borrower is working toward PSLF. Doing this pays down debt faster than needed and will reduce the amount of forgiveness the borrower will qualify for.
The other consideration involves borrowers waiting for the Supreme Court decision regarding the Biden Administration's student loan forgiveness program. In the event forgiveness is overturned, Rubin said, it's not necessarily a bad idea to make payments. 
"Part of the Biden-Harris student loan forgiveness program states if you made voluntary payments during the freeze, you could be eligible for a refund," Rubin said.
Right now, however, Rubin doesn't recommend paying off student debt until a decision is made. 
"It may not be as simple to reopen the account to offer forgiveness and a refund."
More From GOBankingRates