Student Loan Payments Will Still Be Due Even If the Government Shuts Down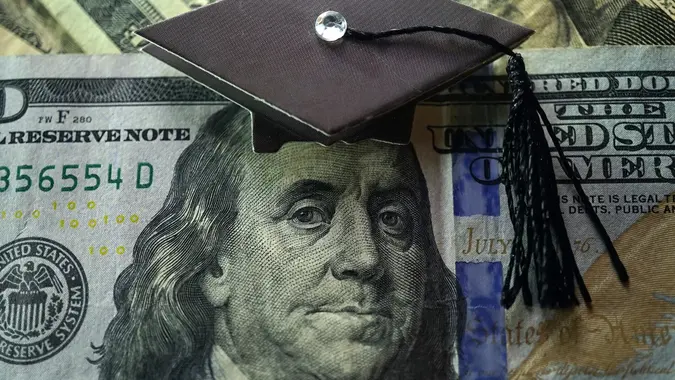 Kameleon007 / iStock.com
As the prospect of a government shutdown looms, many student loan borrowers may be wondering about the impact on their repayment obligations.
It might be the case that a potential government shutdown on Oct. 1 coincides with federal student loan payments resuming for more than 40 million Americans after more than three years.
Education Department Furloughs
In the event of a government shutdown, federal agencies face various challenges, including staff furloughs and disruptions in their operations. CNBC reported that as much as 90% of the Education Department could be furloughed as a result of a federal government shutdown.
While the Education Department may experience reduced staffing during a shutdown, critical tasks related to student loan servicing — such as processing payments, managing loan accounts, and addressing borrower inquiries — will continue. Your student loan servicer can handle the collecting and processing of your payment each month without much help from the Education Department.
"There should be minimal disruption of student loans since the process is mostly managed by student loan servicers and other contractors," higher education expert Mark Kantrowitz said.
This means student loan payments will still be due, and borrowers should be prepared to meet their obligations as scheduled. Similarly, Social Security payments won't be disrupted either.
What Happens If The Government Shutdown Lasts More Than A Few Weeks?
The Education Department has not yet publicized an updated contingency plan which details how it would manage its operations in the event of a government shutdown, per Politico. But officials have confirmed the agency has enough funding to continue "key" student aid activities, including collecting and managing student loans, for "a couple of weeks."
White House press secretary Karine Jean-Pierre said, "A prolonged shutdown lasting more than a few weeks could substantially disrupt the return to repayment effort."
Delays for Student Loan Borrowers
Despite the Education Department's efforts to maintain essential services, a government shutdown can lead to other kinds of delays and challenges for student loan borrowers:
Customer service: Given a degree of uncertainty and confusion, borrowers may experience longer wait times when reaching out to loan servicing companies or federal agencies for assistance. It's advisable to be patient and allow extra time for inquiries or requests to be addressed.
Loan forgiveness programs: For borrowers pursuing loan forgiveness through government programs like Public Service Loan Forgiveness (PSLF), it's crucial to maintain accurate records and documentation of qualifying employment, even if government agencies responsible for verifying this information are temporarily affected by a shutdown. During a government shutdown, it's possible that borrowers can experience delays trying to apply for their final loan forgiveness.
Stay Informed and Plan Ahead
In times of uncertainty, staying informed about your student loans and being proactive is essential. Here are some steps student loan borrowers can take to navigate potential disruptions caused by a government shutdown:
Check communication: Keep an eye on updates from your loan servicing company and the Department of Education. They may provide guidance or information about any changes or delays.
Maintain payment schedule: Continue making your student loan payments as scheduled. Missing payments can lead to late fees and potentially negative consequences for your credit.
Recertify on time: If you're on an income-driven repayment plan, ensure you recertify your income and family size by the specified deadlines to avoid payment disruptions.
More From GOBankingRates