Student Loans: Federal Student Aid Office Is Making These Changes to Handle Resumed Payments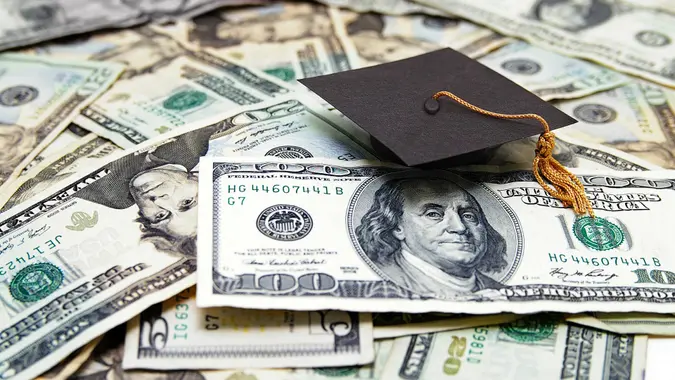 zimmytws / iStock.com
Nearly 44 million Americans burdened by student loan debt will resume payments in 2023 after a three-year hiatus. This will present challenges to the Federal Student Aid office which will be operating on a stagnate budget of nearly $2 billion, despite the plan to seriously revamp the repayment process.  
Student Loan Forgiveness: Timeline of Events Leading Up To the Supreme Court Review
Learn: Protect Your Financial Future With Gold and Silver
Student Loans: DOJ Says Overruling Biden's Forgiveness Could Lead to Lawsuits Over 'Virtually All Federal Action'
In December, Congress provided $800 million fewer dollars than requested by the Biden Administration to aid in this planned systematic overhaul, according to CNN.
The Federal Student Aid office manages the $1.6 trillion federal student loan program and offers nearly $112 billion in loans, grants and work-study opportunities. This is accomplished by the 1,400 employees who have been tasked to manage the disbursement of funds. These employees are also in charge of making changes to the current system of managing funds and repayments.
"The several hundred-million-dollar shortfall will of course have an impact on these important bipartisan priorities, but we will continue to do everything we can with the available resources to better serve students and protect taxpayer dollars," said the department in a statement sent to CNN.
A critical component of the Biden Debt Forgiveness Plan was to have these changes made before borrowers are required to resume repayment later this year. Until the Supreme Court rules on the two cases that could defer $20,000 per low or middle-income borrowers, the repayment will remain on hold.
A major component of the proposed changes involves the amendments to the Free Application for Federal Student Aid (FAFSA) form and the way that it is processed.  The main complaints involve the complexity of the form. The Federal Student Aid office is looking to simplify the paperwork to make getting a loan easier. After some delays, this project is expected to be implemented this fall.
Having 44 million borrowers resume payment at the same time will also bring extra challenges including confusion as to what is owed and when.  Late payments will also be an issue and it is the responsibility of the Federal Student Aid office to make this process as seamless as possible.
Take Our Poll: Are You In Favor of More Inflation Relief in 2023?
Other developments include income-driven repayment plans that have the goal of reducing the total amount borrowers owe over time. This also consists of capped payments and debt repayment ceasing after 10 years of steady payments, as well as forgiving additional unpaid interest.
These changes are expected to be implemented later this year. 
More From GOBankingRates