Life and Money
11 Ways to Make Money From What You Find Around the House
Dust off unwanted items and turn them into cash.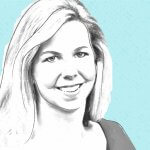 Side Gigs 101
1/11
ChristinLola / iStock.com
1. Resell Name-Brand Clothing
Do you have a closet full of last year's clothing trends? Name-brand clothing that's gently used and no more than a couple of years old can be turned into cash by selling to specialty clothing stores like Plato's Closet and Clothes Mentor. According to its website, Clothes Mentor prices items at approximately one-third of their original retail value and offers up to one-third of that price to the seller.
Gather freshly-laundered, unstained items and fold them neatly in a basket or box — and don't forget accessory items like shoes, belts and handbags. Bring your clothes to the store to have a cashier sort through them. In most cases, stores will give you cash for items they want to put up for sale.
ThredUP offers a similar service online, except you mail in your clothes to have them sold online.
2. Sell on eBay or Craigslist
If you need a catch-all resale option for everything from ski pants to antique furniture, both eBay and Craigslist provide low- to no-cost opportunities to sell nearly anything online. On eBay, you can sell items that can be shipped cheaply and without hassle. For larger items such as ladders or used appliances, try Craigslist to sell to local buyers who can pay cash and pick up at your convenience.
The amount you make on Craigslist and eBay depends on what you're selling and whether you require the buyer to pay shipping costs, if applicable. EBay charges a final value fee for basic listings that ranges from 3.5 percent to 10 percent of the item's final sale price.
3. Swap Unused Gift Cards for Cash
You might find unused gift cards while spring cleaning and rummaging through desk drawers. These gift cards can be sold online or in stores for cash. To cash in fast, contact your local pawn shop and request an offer for your gift card. According to PawnNerd, you can typically expect to be offered 50 percent of the face value of the card.
For a better profit margin, websites like CardCash.com will pay up to 92 percent of the value of a gift card. Use the site's online selling tool to enter gift card information and then select a method to receive payment. If opting for cash, a check will arrive a few weeks after you mail in the gift card.
4. Turn Bottles and Containers Into Cash
Create a designated space in the garage or kitchen to store bottles, cans and containers, then redeem them for cash during your spring cleaning and beyond. Residents in states with container-deposit laws can turn in used soda bottles, cans and containers for cash. You can typically earn anywhere from 2 cents to 15 cents per container. Ten states plus Guam participate in this deposit-refund system.
5. Have a Garage Sale
Hosting a garage or yard sale is a traditional but potentially lucrative way to sell used and unwanted belongings, and spring is prime time for having a sale. Advertise the sale on Craigslist and in the local media and ask neighbors to hold sales the same day to draw in more shoppers.
For items you're not sure how to value, check out Statricks, an online used price guide for everything. The amount you make from a garage sale depends on the prices you and buyers agree upon for items being sold.
6. Participate in a Kids' Resale
Spring is a popular time for rummage sales, including children's resale events. Check in with local parent-teacher associations for details. Many will host a spring and fall event. For a nominal fee, parents can set up a table and sell used baby and children's items.
7. Host a Virtual Yard Sale on Facebook
Not up for the hassle of organizing and manning a garage sale all day? If so, host a virtual garage sale. Search Facebook with the terms "garage sale," "yard sale" or "resale," along with the names of surrounding cities to find virtual resale groups. Take photos of the items you want to sell and write a brief description and asking price, but be open to negotiation.
Some groups let users cross-post items in other groups as well. Best of all, you won't have to pay any fees to participate.
8/11
RyanJLane / Getty Images
8. Sell to Consignment Shops
A variety of consignment chains purchase gently-used items. These include Once Upon A Child, which specializes in baby and children's items, and Play It Again Sports, which specializes in new and used sporting equipment. According to its website, Play It Again Sports resells used items at 40 percent to 60 percent of the original retail price. As a seller, you can expect the shop to pay you 30 percent to 50 percent of the projected resale amount for each item.
Local shops are another option. Many of these are run by charities and nonprofit organizations and take anything from upscale clothing to furniture and home decor. Some will purchase items on the spot. Others might ask sellers to rent space. Check with each shop for rules and guidelines.
9/11
VictorHuang / Getty Images
9. Trade in Old Video Games, DVDs and Books
Stores like GameStop will accept used video games and electronics such as iPods. You'll usually get more in store credit than in cash, so if you have a gamer or movie fan in the family, consider saving the store credit for future gifts. For books, DVDs and CDs, Half Price Books is a good option with locations nationwide. In these types of stores, a buyer will need to review your items before making an offer.
Another option is Gazelle.com, which offers cash for used smartphones. You can visit the company's website, plug in some details about your phone and get an immediate offer.
10. Use Location-Based Apps
Just like for countless other things, location-based smartphone apps are available to help you sell unwanted items in nearby areas. One of the most well-known is Letgo, which lets you "snap, post, chat and sell" your way to dollars for the stuff you want to ditch. Other apps in this category include OfferUp and 5miles.
11/11
Steve Debenport / Getty Images
11. Donate Clothes and Old Electronics for a Tax Break
When all else fails, donate items to charity for a tax deduction. Thrift stores such as Goodwill and the Salvation Army will take clothing, housewares, furniture and more. Simply pack the items and drop them off in person. A store employee will give you a receipt showing that you made a donation. You can save money by claiming a tax deduction if you choose to itemize. Note that the IRS requires you to value your items.
Click through to learn essential spring cleaning hacks that are super cheap.