10 Successful Founders and Leaders To Graduate From HBCUs

8 min Read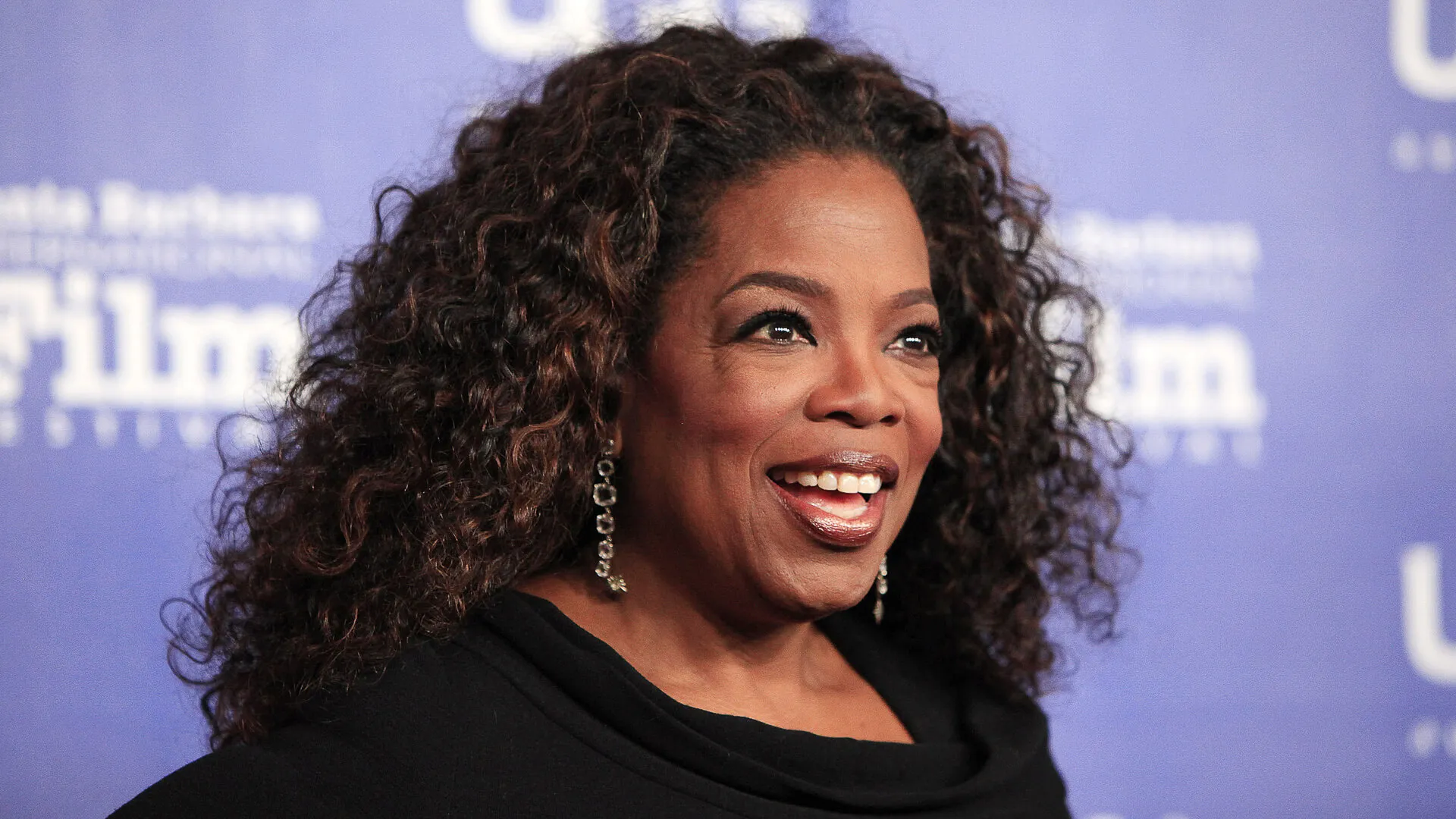 Thurgood Marshall went to Howard University. Marian Wright Edelman attended Spelman College. Dr. Martin Luther King Jr. went to Morehouse. America's Historically Black Colleges and Universities (HBCUs) have always served as a pillar of education and prominence for the Black community. Some of the best and brightest young minds went to HBCUs for both education and the pedigree needed to ascend to positions of power and influence.
Find: There Are Only 4 Black Fortune 500 CEOs
Never has that legacy been more evident than now. A new guard of young and dynamic African-American political power brokers has emerged. They come from diverse backgrounds, but the ties that bind them are deep influence in the Black community's political grassroots and walls adorned with diplomas from HBCUs. 
The following is a brief introduction to HBCU grads who are not just political changemakers, but business leaders, entrepreneurs, policymakers, movers and shakers. All trace their cultural and academic lineage to the same network of distinguished higher education institutions as Dr. King and the rest. 
Make Your Money Work Better for You
Kamala Harris
Vice President Kamala Harris added a whole bunch of firsts to her resume on Inauguration Day 2021: first African-American vice president, first woman vice president, first American of South Asian descent vice president and first all of those at the same time. Despite Howard University's endlessly deep bench of distinguished alumni, Harris now holds a special place among the graduates of the HBCU known as "The Mecca."
A member of the Class of 1986, Harris was a sister of the Alpha Kappa Alpha sorority. The Undefeated quotes an acquaintance of the vice president as summing up her remarkable and unlikely journey this way: "Kamala is the culmination of our founders' wildest dreams."
See: Kamala Harris and 15 Other Super Successful People Who Were in a Sorority or Fraternity
Raphael Warnock
Vice President Harris is the most prominent HBCU graduate to wield power at the highest levels of government, but she is only one part of a much larger movement. The historic election of Morehouse College alum Raphael Warnock to represent Georgia in the U.S. Senate gave the Democrats full control of the federal government, but it was also a symbolic victory in the Deep South. Not only did Warnock, a fellow clergyman, go to Martin Luther King's alma mater, but he was also chosen as senior pastor at Ebenezer Baptist, which was Dr. King's church in Atlanta. He is now the first African-American senator in Georgia history and only the 11th in any state in all of American history. Kamala Harris was the 10th.
Find Out: How the Democratic Senate Could Impact Your Wallet
Stacey Abrams
Kamala Harris' job could be a whole lot harder — and Sen. Warnock might not have his — if it weren't for Stacey Abrams. She engineered her party's massive upset victories in not one but two Georgia special runoff elections in 2021. Her efforts threw the Senate to the Democrats and handed her state's Electoral College votes to Joe Biden. Abrams rose to national prominence in 2018 when she narrowly lost the governor's race. Had she won, she would have been the first Black woman ever to serve as governor, not only of Georgia but of any state in America.
A graduate of Spelman College in 1995, Abrams is the most visible face of the modern African-American grassroots political movement at the center of the Democratic Party.
Rihanna, Oprah and More of the Richest Black Women in the World
Make Your Money Work Better for You
Shawn Wilkinson
Shawn Wilkinson founded Storj when he was in his early 20s. He's only now just approaching 30 and he's already one of the most accomplished entrepreneurs to come out of Morehouse College, where he studied computer science on a full scholarship. Wilkinson discovered cryptocurrency like Bitcoin at Morehouse and went on to use the blockchain technology that it's based on to disrupt the cloud computing industry. Storj revolutionized decentralized cloud computing, which lowers costs and improves security by using blockchain technology and cryptography to securely transfer data between remotely located nodes. No one had ever done it before Wilkinson.
Oprah Winfrey
During the pandemic, the Oprah Winfrey Charitable Foundation created a $12 million fund for pandemic relief in five cities that shaped the life and career of the foundation's famous namesake. Among them was Baltimore, where Oprah got her start; Chicago, where her show and empire were headquartered; and Nashville, Tennessee, where she went to Tennessee State University.
Oprah went to TSU on a full scholarship but missed graduating by a single credit when she left school in the early 1970s to start her first on-air job in Baltimore, according to The Undefeated. She finally graduated when she returned to Nashville in 1986 and turned in her final paper.
Related: Rihanna, Oprah and More of the Richest Black Women in the World
Sean Combs
Sean Combs still earns money from his Bad Boy back catalog — but the pioneering hip-hop, media, fashion and business mogul is hardly resting on his laurels. He remains one of the highest-paid celebrities in the world — making $55 million in 2020, according to Forbes — mostly through his booze and beverage empire.
Combs is one of Howard University's favorite sons, quite an honor, considering its all-star list of distinguished alumni. He's given commencement addresses to graduates there, consistently cited his time at Howard as a primary foundational experience and has given generously to his alma mater. He donated $1 million to a Howard University business scholarship in his name and the school has paid tribute to Combs with several awards and an honorary degree — the future star originally dropped out to pursue his music career.
Make Your Money Work Better for You
Will Packer
Filmmaker Will Packer's movies have grossed more than $1 billion, and he boasts a remarkable nine consecutive No. 1 films — but he's no ordinary producer. A graduate of Florida A&M University, he founded Will Packer Productions, but his journey started at his HBCU.
In 2018, he returned to his alma mater to join fellow Florida A&M grad and fellow Hollywood success story Rob Hardy for the 25-year anniversary of their very first movie. The duo — both of whom earned engineering degrees — filmed a low-budget indie flick in 1994 called "Chocolate City," which they distributed through the film company they founded, Rainforest Films. It was the start of both of their careers.
More: What It Really Costs To Attend America's Top 50 Colleges
Janice Bryant Howroyd
Janice Bryant Howroyd is recognized as the first African-American woman in the United States to own and operate a billion-dollar business. With a few hundred bucks in her own savings and a $900 loan from her mother, Howroyd became an entrepreneur in 1978. That year, she founded a staffing agency called ActOne in the office of a rug shop with a single fax machine. She built it into a powerful, $2.8 billion company with 17,000 clients in 19 countries, according to Fox Business.
Howroyd is also a graduate of North Carolina A&T University. The fourth of 11 children, she won a full scholarship to study there and eventually went on to earn a master's degree and a doctorate.
Inspired?: Elon Musk's Essential Tips for Aspiring Entrepreneurs
Chris Latimer
If you ever see superstars like Will Smith, KRS-One, Mary J. Blige, Russell Simmons, Queen Latifah and Snoop decked out in brightly colored clothing from America's HBCUs, it's likely that they're wearing something from the African-American College Alliance. Howard grad Chris Latimer founded the company in 1991 and has used it to link the legacies of his two passions: HBCUs and hip-hop. He's used the brand to promote HBCUs by getting school logos on the hats and hoodies of celebrities. Thirty years later, the brand endures and the biggest stars in the world still go on stage draped in logos from schools like Cheyney, Lincoln, Tuskegee, Spelman, Howard and Morgan State.
Make Your Money Work Better for You
Lonnie Johnson
You know Lonnie Johnson as the man who invented the Super Soaker, the No. 1 bestselling water toy of all time. But he's much more than just some basement inventor who got lucky tinkering with a water gun and a pump.
Johnson earned a bachelor's in mechanical engineering from Tuskegee University, as well as a master's in nuclear engineering and an honorary Ph.D. An Air Force veteran, Johnson was acting chief of the Space Nuclear Power Safety Section at the Air Force Weapons Laboratory. He later worked on the Galileo Jupiter mission, the Mars Observer project and the Saturn Cassini project as a senior systems engineer with NASA's Jet Propulsion Laboratory.
A prolific entrepreneur, Johnson founded two advanced energy and battery companies, Excellatron Solid State and Johnson Battery Technologies, Inc. Johnson holds more than 100 patents, including for the Super Soaker, which did more than $200 million in sales and was the bestselling toy in America.
More From GOBankingRates
Photo Disclaimer: Please note photos are for representational purposes only.
About the Author