16 Companies That Have Pledged To Go Carbon Neutral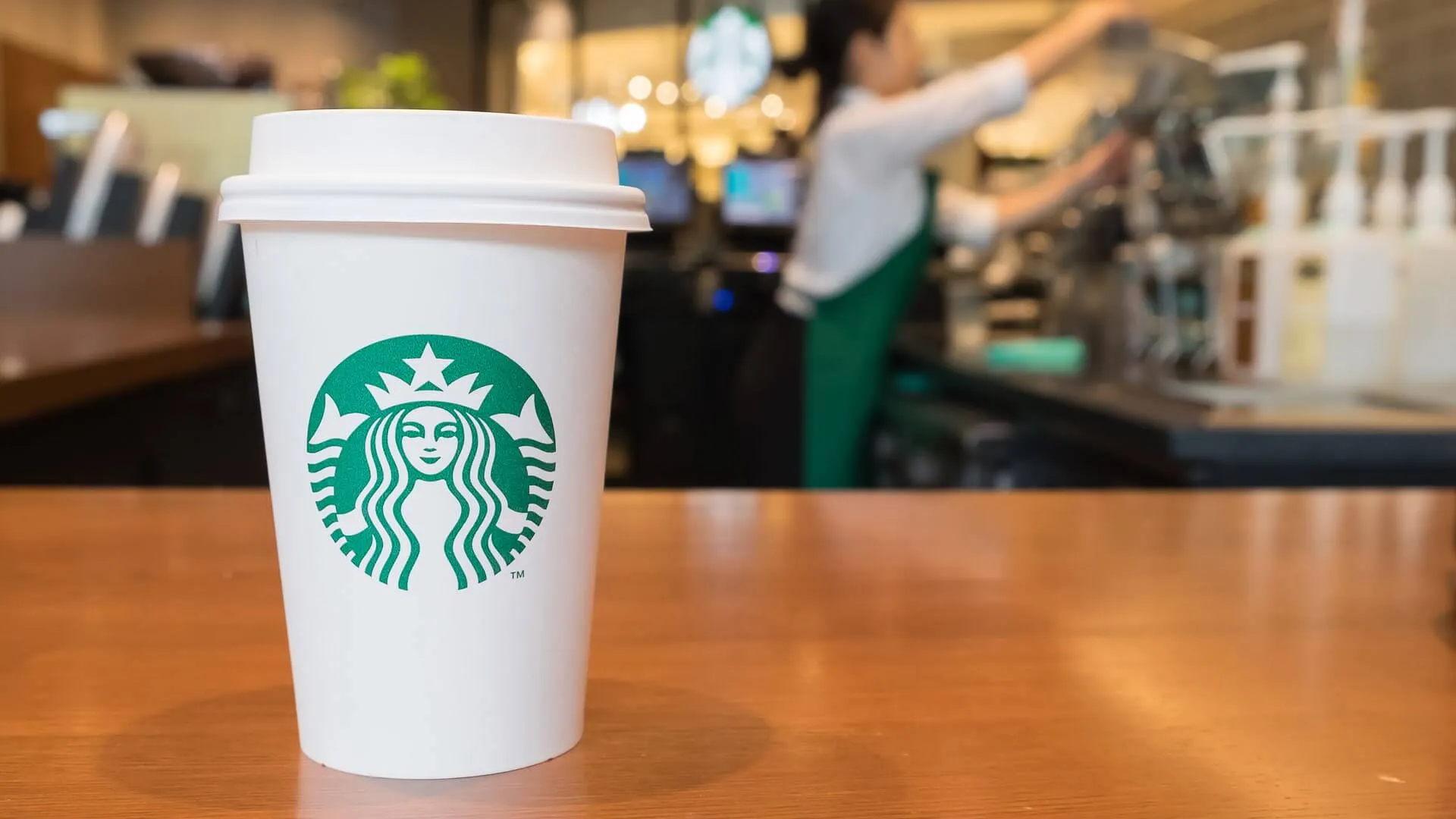 Amazon
Amazon announced a goal to be carbon neutral by 2040. The company has already taken some steps to achieve this goal, including investing in renewable energy projects like a solar farm in Virginia and ordering 100,000 electric delivery vehicles.
In the News: 
Apple
In July 2020, Apple announced its plan to become carbon neutral across its entire business, manufacturing supply chain and product life cycle by 2030. The company's "climate roadmap" includes steps to increase the use of low carbon and recycled materials in its products, expand its energy efficiency,  move its entire supply chain to renewable energy sources, improve its processes and materials, and actively work to remove carbon from the atmosphere.
"With our commitment to carbon neutrality, we hope to be a ripple in the pond that creates a much larger change," Apple CEO Tim Cook said in a press release.
Related: 
Make Your Money Work Better for You
BP
In February 2020, BP set a goal to become carbon neutral by 2050 at the latest. The company hoped to not only change its own carbon footprint, but also the world's through advocacy, leadership and new incentives.
"The world's carbon budget is finite and running out fast; we need a rapid transition to net zero," Bernard Looney, CEO of BP, said in a press release. "We all want energy that is reliable and affordable, but that is no longer enough. It must also be cleaner. To deliver that, trillions of dollars will need to be invested in replumbing and rewiring the world's energy system. It will require nothing short of reimagining energy as we know it."
Read: 
FedEx
In March, FedEx announced a goal to achieve carbon-neutral operations globally by 2040. To do this, the company said it would be designating more than $2 billion for vehicle electrification, investments in sustainable energy and carbon sequestration.
"We have a responsibility to take bold action in addressing climate challenges," Frederick W. Smith, chairman and CEO of FedEx Corp., said in a press release. "This goal builds on our longstanding commitment to sustainability throughout our operations, while at the same time investing in long-term, transformational solutions for FedEx and our entire industry."
Find Out: 
Ford
Ford Motor Company announced in June 2020 that it aims to achieve carbon neutrality by 2050. To do this, the company will be focusing on its vehicle use, supply base and facilities. Ford pledged to invest more than $11.5 billion in electric vehicles through 2022, and is on track to power all its manufacturing plants with 100% renewable energy by 2035.
Socially Responsible Investing in 2021: How Can You Invest Responsibly?
Make Your Money Work Better for You
General Motors
In January, General Motors, the largest automaker in America, announced that it plans to be carbon neutral by 2040. To do this, the company will be transitioning to battery electric vehicles or other zero-emissions vehicle technology, sourcing renewable energy to power its U.S. operations, and investing in carbon credits or offsets in order to account for any remaining carbon emissions.
GM also announced that it hopes to eliminate tailpipe emissions from new light-duty vehicles by 2035.
Read: 
IBM
In February, IBM announced that it will achieve net-zero greenhouse gas emissions by 2030. To do this, the company will focus on reducing its greenhouse emissions, using energy from renewable sources and utilizing technologies like carbon capture to account for any remaining emissions.
"The climate crisis is one of the most pressing issues of our time," Arvind Krishna, chairman and CEO of IBM said in a news release. "IBM's net-zero pledge is a bold step forward that strengthens our long-standing climate leadership and positions our company years ahead of the targets set out in the Paris Climate Agreement."
Ikea
Ikea has pledged to be "climate positive" by 2030 — a term that means that it plans to reduce more greenhouse gas than it emits. To achieve this, the furniture brand will not only be shifting to renewable energy but also supporting sustainable forestry and agriculture practices that will absorb more of the existing carbon in the atmosphere.
Intuit
Intuit — the makers of TurboTax, QuickBooks and Mint — announced in September 2019 that it planned to be a climate positive company by 2030.
"Reversing climate change is critical to our mission of powering prosperity around the world, because without a healthy planet, none of us can prosper," Sean Kinghorn, Intuit's global sustainability leader, said in a press release. "We know that being carbon neutral is no longer enough to mitigate the effects of climate change. We believe it's our role to make a positive impact by seeking out areas we can insert our innovation and expertise."
Make Your Money Work Better for You
JetBlue
In 2020, JetBlue became the first U.S. airline to achieve carbon neutrality for all of its domestic flights by offsetting its carbon emissions. Moving forward, the company said that it was investing in sustainable aviation fuel to reduce its emissions as well.
Microsoft
Like Ikea and Intuit, Microsoft has taken the carbon-neutral pledge and gone a step further — the software giant announced in January 2020 that it would be carbon negative by 2030. Microsoft had already been working to achieve carbon neutrality since 2012 by offsetting emissions, but the company said that it would now be working to actively reduce emissions. To do this, Microsoft will be shifting to 100% renewable energy, electrifying its global campus operations vehicle fleet and pursuing carbon-zero certifications for its campus modernization projects.
"While the world will need to reach net zero, those of us who can afford to move faster and go further should do so," Brad Smith, president of Microsoft, said in a press release.
PepsiCo
In January, PepsiCo pledged to achieve net-zero emissions by 2040. To do this, the company will be investing in sustainable agriculture and regenerative practices, reducing its use of virgin plastic, implementing and upgrading environmentally sustainable manufacturing, warehousing, transportation and distribution sites, and utilizing renewable energy sources.
"The severe impacts from climate change are worsening, and we must accelerate the urgent systemic changes needed to address it," Ramon Laguarta, PepsiCo chairman and CEO, said in a press release.
Starbucks
Starbucks also hopes to have a net-positive effect on the environment, announcing in January 2020 that it "aspires to be a resource-positive company, giving more than it takes from the planet." It plans to do this by expanding plant-based menu options; shifting to reusable packaging; investing in innovative and regenerative agricultural practices, reforestation, forest conservation and water replenishment in the Starbucks supply chain; investing in more sustainable ways to manage waste; and developing more eco-friendly stores, operations, manufacturing and delivery methods.
Make Your Money Work Better for You
Unilever
In June 2020, Unilever announced its plan to achieve net zero emissions from all its products by 2039. The maker of over 400 brands — including Ben & Jerry's and Axe — said it will be focusing on reducing greenhouse gas emissions from its operations while also protecting and regenerating nature.
"We will reduce the impact that our products and our operations have on the environment, and we will do our part to bring the planet back to health," Alan Jope, CEO of Unilever, said in a press release.
Verizon
In 2019, Verizon announced that it will go carbon neutral by 2035. The telecommunications company will be reducing carbon intensity, offsetting carbon emissions through a green energy initiative, sourcing more renewable energy and planting 2 million trees by 2030.
Walmart
In September 2020, Walmart — the world's largest retailer — announced that it was targeting zero emissions by 2040 and aims to protect, manage or restore at least 50 million acres of land and one million square miles of ocean by 2030.
"The commitments we're making today not only aim to decarbonize Walmart's global operations, they also put us on the path to becoming a regenerative company — one that works to restore, renew and replenish in addition to preserving our planet, and encourages others to do the same," Doug McMillon, president and CEO of Walmart, said in a press release.
More from GOBankingRates