9 Successful 'Shark Tank' Businesses Owned by Millennials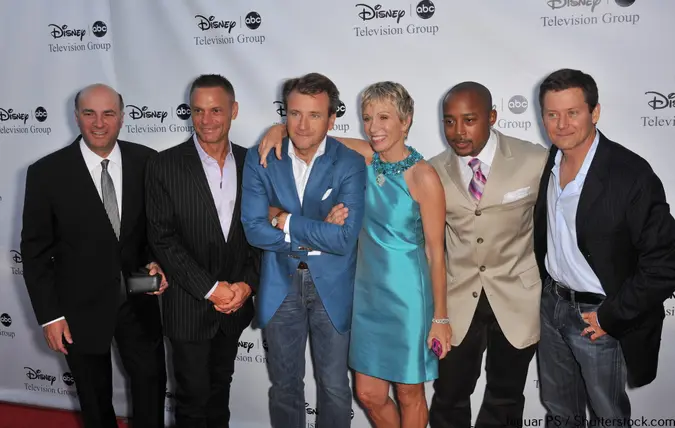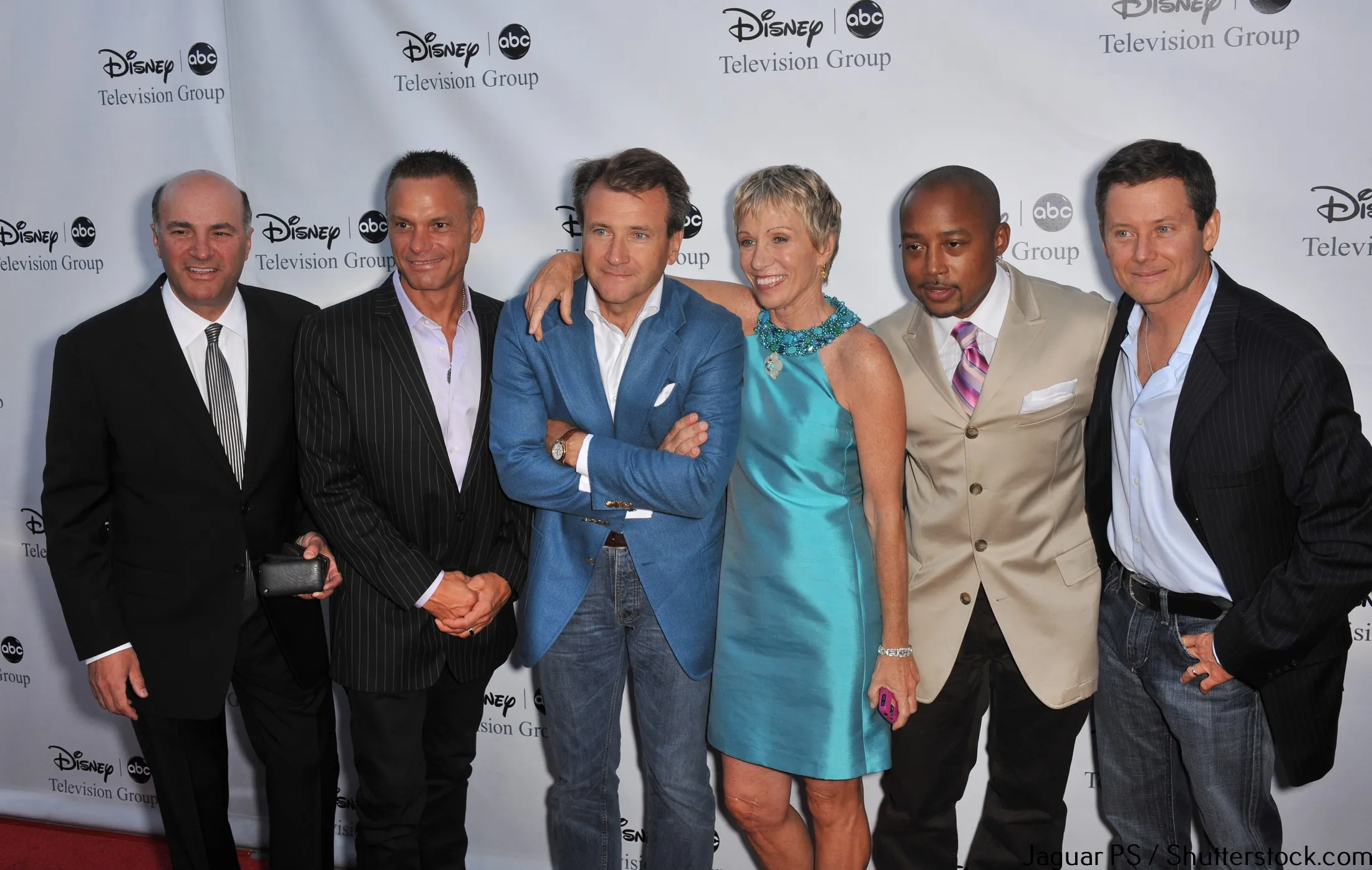 If you're an aspiring entrepreneur, you're probably familiar with "Shark Tank." The hit reality show on ABC showcases entrepreneurs looking for a business investor to help get their idea get off the ground. The "sharks" are self-made multimillionaire and billionaire business tycoons — like Mark Cuban and Kevin O'Leary —  looking for the best new business ideas in America.
There have been many successful deals made on "Shark Tank." Though not all pitches result in a deal, these nine millennial businesses have a bright future ahead of them after securing investments from the sharks.
Related: 13 Million-Dollar Businesses That Turned Down 'Shark Tank' Deals
1. EzVip.com
Alashe Nelson appeared on "Shark Tank" in 2012 at the age of 27, presenting his 3-year-old business EzVip.com. Nelson's website allows people to pre-purchase tickets and make reservations for luxury events online, so they don't have to wait in line when they get to their destination.
At the time he appeared on "Shark Tank," the business had already launched successfully in Miami. Nelson decided to go with a joint offer of $150,000 for a 30 percent share of the company from Daymond John and Mark Cuban.
Following his appearance on the show, EzVip.com launched in both Miami and Las Vegas. The company now has plans to expand to Los Angeles, New York City and Atlanta.
2. CitiKitty Inc.
CitiKitty, a device that helps toilet train cats, was first created in 2005 by 24-year-old MBA drop out Rebecca Rescate.
CitiKitty was featured on "Shark Tank" in 2011 and received funding offers from both Kevin Harrington (a former shark) and Barbara Corcoran. Ultimately it was Harrington that funded her company, with $100,000 for 20 percent equity.
Make Your Money Work Better for You
In 2005, CitiKitty earned revenue of $100,000. But after appearing on "Shark Tank," the company earned more than $1 million in annual revenue.
3. The Painted Pretzel
Apparently sharks love chocolate, as entrepreneur Raven Thomas found out when she presented The Painted Pretzel on "Shark Tank" in 2012. The Painted Pretzel is a company that makes specialty pretzels: like chocolate and candy covered pretzels, pretzel rods, party packs and pretzel bark.
Prior to appearing on the show, Thomas worked hard to land her product in many popular stores, like Neiman Marcus and Saks Fifth Avenue. Cuban saw her passion and invested $100,000 for 25 percent equity in her business.
Since then, sales have increased 366 percent and The Painted Pretzel has partnered with Landmark Theaters, thanks in part to Cuban's connections.
4. Simple Sugars
Lani Lazzari, founder of Simple Sugars, started her business at age 11. Lazzari started experimenting with homemade sugar scrubs and other skin care products when her mother decided the family should have a homemade Christmas. Her own battle with sensitive skin and eczema contributed to her passion for creating all natural products.
Lazzari appeared on "Shark Tank" just after graduating high school at age 18. Cuban invested $100,000 in her business in return for 33 percent equity. Within 24 hours of the episode airing, sales went from $50,000 to $220,000 and hit $1 million just six weeks later.
Now, Simple Sugars is sold in over 700 retail locations and ships internationally. Lazzari employs a team of 22 people. Her products are all still handmade.
Make Your Money Work Better for You
Related: How One 'Shark Tank' Deal Turned Lani Lazzari Into a Millionaire Before College
5. BeatBox Beverages
Boxed wine is hardly a new concept, but BeatBox Beverages has taken it to a new level with flavors like "Blue Razzberry Lemonade" and "Cranberry Limeade." BeatBox claims their wine really tastes more like a vodka mixed drink.
Aimed at a millennial audience, co-founders Brad Schultz, Aimy Steadman and Justin Fenchel, had marketed their product successfully in Texas. After a bit of back and forth with several sharks, the BeatBox founders ended up going with Cuban's offer of $1 million for 30 percent equity in the company.
Since being on the show, BeatBox has introduced several new products and flavors, and is now offered in over 750 retail locations in 18 states.
6. Litter Jewelry
Founded by sisters Rachael Mann and Mackenzie Burdick in 2009, Litter began as a unique headpiece design made from a broken necklace. Mann and Burdick wore the design in a photo on their blog, and soon after, were asked to create more one-of-a-kind jewelry pieces.
When Mann and Burdick presented their business on "Shark Tank" in 2012, they were excited about having the sharks fight over a deal. John and Cuban ended up funding the company with $80,000 for 70 percent equity.
It was reported that Litter earned approximately $30,000 in 2009 and $95,000 in 2011, before being on "Shark Tank." It is also reported that the company is working on a deal with a major retailer to launch soon, but no details have been released.
Make Your Money Work Better for You
7. BZbox
For many millennials, moving from place to place is pretty common, that's why Emory University student and entrepreneur Kaeya Majmundar created her product. BZbox is a collapsible box with a one-piece origami design. Prior to appearing on "Shark Tank," Majmundar was able to secure a provisional patent for her product's original design.
Shark Lori Greiner decided to invest $50,000 for 40 percent equity in the company, but Majmundar explained that after the show aired, the deal changed. "She actually didn't take equity. What a lot of people don't realize is the deal you make is a handshake deal. It may not go through at all or it may become something completely different. She's taken more of a mentor role."
Majmundar hsaid the best thing about being on the show is the exposure. She sold 1,000 boxes in the 48 hours after the episode aired. Since then she's launched another product, ZipTank, using funding from a Kickstarter campaign.
8. UnShrinkit
On a recent "Shark Tank" episode, specifically focused on millennials, two Harvard Business School graduates pitched their product "Unshrinkit" to the sharks. The product is aptly named as its sole purpose it to help you "unshrink" your beloved wool sweater.
Co-creator Desiree Stolar partnered with Nate Barbera after she accidentally shrunk her winter sweaters. The sharks made several offers, but the UnShrinkit founders ended up going with Cuban's offer of $150,000 for 15 percent equity.
Since then, the founders of Unshrinkit have revamped their product and website to make it even more "retail ready". Their product is available on Amazon and other select retailers.
Make Your Money Work Better for You
9. PolarPro
California native Jeff Overall created PolarPro in 2011 while he was a student at the University of California Santa Barbara. He was annoyed by the poor quality of the videos he had recorded during his ski runs for the university team.
After doing some research, Overall found that a DSLR polarized lens could help cut glare, so he taped one to his GoPro camera. Satisfied with the difference, Overall began selling the new product to other GoPro users, turning his idea into a full-fledged business funded with $2,000 of his student loan money.
Since then, Overall's revenue has skyrocketed to an impressive at $2.8 million in 2014. The Sharks however, were concerned with the low level of profit. Even so, Overall received $500,000 for 10 percent equity each from Mark Cuban and Robert Herjavec.
Keep Reading: 9 Most Successful 'Shark Tank' Businesses