Amazon Slashes Healthcare Prices for Prime Members to Just $9 a Month — Is It Worth It?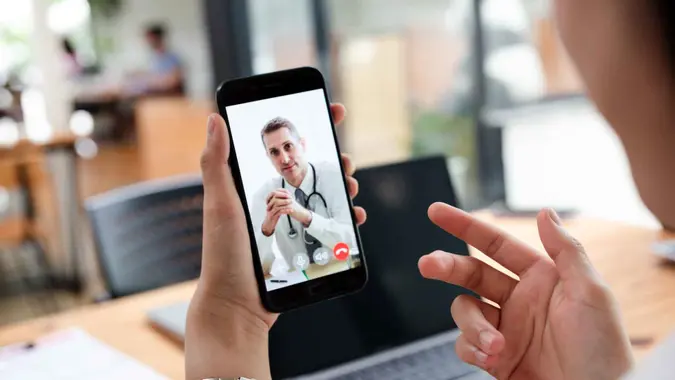 I going to make a greatest artwo / Getty Images
Amazon announced it is offering new low-cost memberships to One Medical, the healthcare provider it acquired in July 2022 for $3.9 billion.
This new Prime membership benefit is available to Prime members for $9 a month or $99 annually, which is up to $100 off the standard One Medical membership fee.
In addition, Prime members can add up to five additional memberships, each costing $6 a month — or $66 annually — up to $133 off the standard fee.
"That's up to 50% savings on One Medical's membership for the first member and up to 67% for each additional membership," an Amazon statement read.
The membership includes 24/7 on-demand virtual care through the One Medical app, as well as access to "hundreds of primary care offices across the U.S.," according to the statement.
Is Amazon's $9 Healthcare Plan Worth It?
According to Peter C. Earle, economist with the American Institute for Economic Research, it's hard to beat the price.
"This is just the next step in Amazon's building of a healthcare pipeline which will soon integrate its Amazon Pharmacy business and drone delivery services," said Earle.
Yet, Earle also noted that Amazon is still playing catch-up with CVS and Walgreens.
"They'll need to continue that buying spree to catch up with the over 2,000 HealthHUBs and Minute Clinics that CVS operates and almost 700 VillageMD centers run in proximity to Walgreens locations," he said. "Walmart is growing in this area as well, with plans to have 75 or more health centers operational by the end of 2024."
Make Your Money Work Better for You
Other experts argue that while this membership could be beneficial for some consumers, such as individuals who rarely need medical attention, for others, it might not be worth it.
"If consumers have well-established relationships with doctors, they will have no reason to consider Amazon's offer unless OneMedical enables consumers to keep those relationships and pay less than they do now for the privilege," said Peter Cohan, associate professor of management practice at Babson College.
And for consumers who do not have established relationships with physicians, OneMedical competes with many alternative providers, added Cohan.
"Unless OneMedical delivers better medical care at a lower price — accounting for all patient costs — consumers will go with another provider that does."
What Does This New Offering Mean For Amazon?
While Earle said that for Amazon Prime customers it's almost a no-brainer given the cost and convenience, what the move will mean for Amazon shareholders is an open question.
"Where most of Amazon's products and services are digital and have very low marginal costs, healthcare is highly regulated, depends upon skilled professionals, and brings complex administrative requirements," he said. "If costs grow with each new customer, and in particular with older customers, the business may not have the sleek financial profile of other Amazon business lines."
More From GOBankingRates
Make Your Money Work Better for You