15 Biggest Crowdfunding Scams and Failures of All Time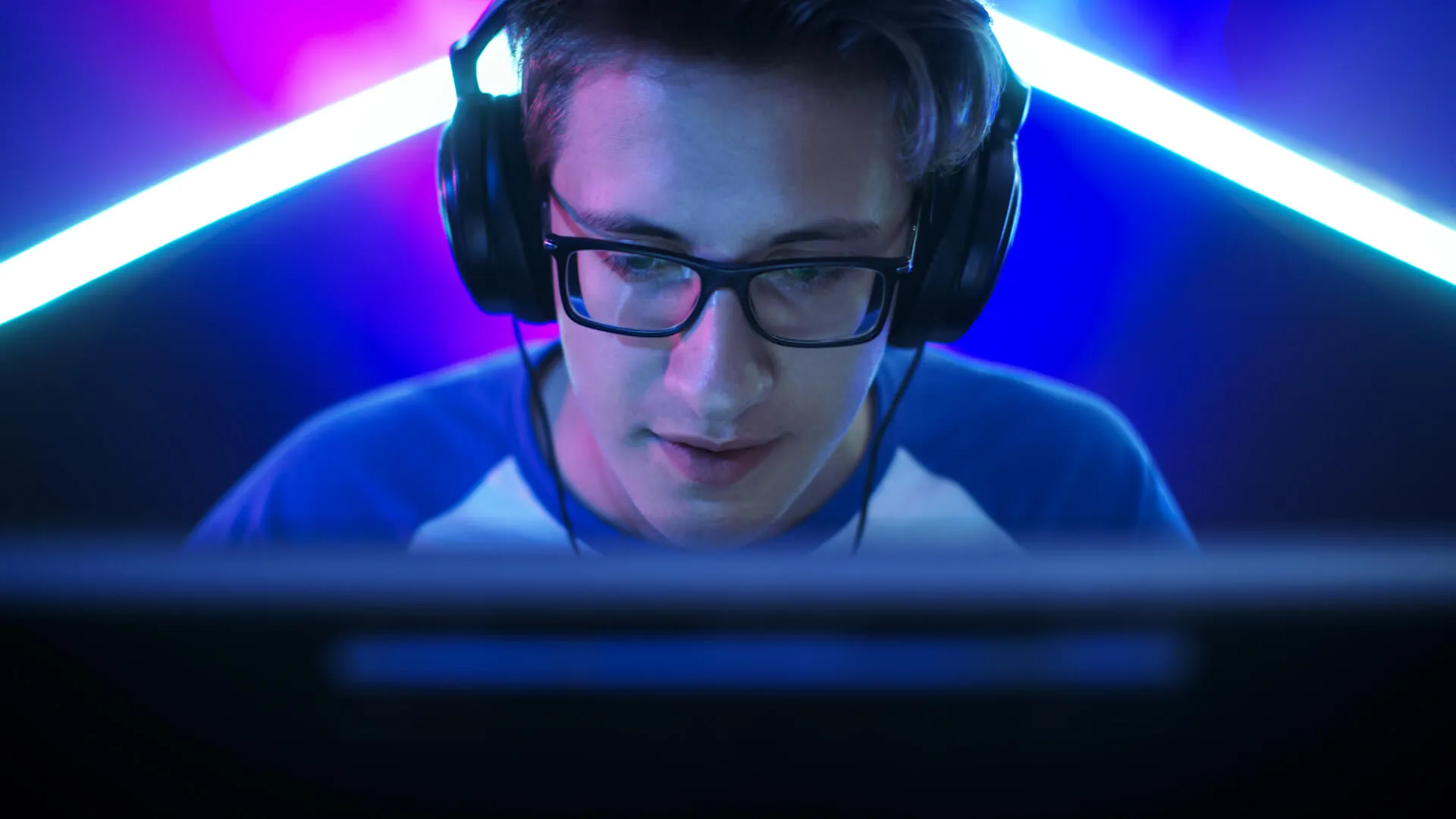 In early 2018, Statista reported that the transaction value in the U.S. crowdfunding segment amounted to more than $1 billion. With regulations still evolving in this relatively new capital-raising method, crowdfunding remains a sort of online Wild West for startups, inventors, creatives and hustlers.
All that excitement generates breakout successes like the Fidget Cube and the Exploding Kittens empire, but this new frontier is also a breeding ground for epic fails, shady scammers and plenty of schemes that would be wonderfully bizarre if people didn't lose real money on them.
Read on for a list of crowdfunding's biggest money scams and failures.
Induratus
Amount raised: $1 CAD ($0.77 USD)
Stephen Lauzon claims to have an MBA, a background in industrial engineering and 35 years of experience in "diversified industries." But that somehow wasn't enough to convince Kickstarter backers that he was capable of creating "a technologically advanced underground shelter system designed to mitigate CBRN, EMP, seismic & security threats." Of his $4.945 million CAD goal, Lauzon raised a single Canadian dollar in 2015.

For the record, Research and Markets Global Crowdfunding Market Report 2017-2021 pegs the average amount raised for a crowdfunding campaign at nearly $5,000. Ouch.
Keep reading to see how entrepreneurs tried to build their wealth using other people's money.
Wengash Silver Anti-Radiation Underwear
Amount raised: $2,141 CAD ($1,654 USD)
This is one of those failed Kickstarter projectsthat sounds less like a legitimate product and more like a blatant scam. Another Canadian project, this time from 2016, Wengash Silver Anti-Radiation Underwear promised to block cell phone, Wi-Fi and microwave radiation, protecting your sensitive bits by encasing them in 100-percent pure silver.
Despite not sounding very breathable or particularly necessary, Wengash Corp. (which is actually registered as an active corporation in Ottawa) set a funding goal of $2,000 Canadian dollars and managed to raise more than $2,100 CAD. Per Kickstarter's all-or-nothing rules, that means Wengash did receive the money. Despite an estimated delivery of May 2016, Wengash has provided no updates on its project.
Make Your Money Work Better for You
Show B.o.B the Curve
Amount raised: $6,888
So Decatur, Ga.-based musician B.o.B. believes the earth is flat. He claims to believe this so much that in 2017, he started a GoFundMe with a goal of $1 million so he can play devil's advocate with himself and prove that the earth is round. You know, something that has already been proven beyond any semblance of scientific doubt or need for debate.
But some people spend their money on really dumb things, and B.o.B. has so far raised $6,888 for his "cause." Because GoFundMe campaigns aren't required to meet funding goals, that cash will go straight into his flat-earthing pockets.
Jennifer Cataldo's Cancer Scam
Amount raised: More than $38,000
Although the amount B.o.B. raised can be chalked up to Internet trolls and conspiracy theorists, some crowdfunding failures get a mark of shame for being predatory scams disguised as genuine philanthropic efforts. This is Jennifer Flynn Cataldo's story.
In 2016, this Alabama woman lied about having terminal cancer in an attempt to scam GoFundMe donors out of of more than $38,000. Thankfully, Cataldo's racket was exposed, the money was refunded and she was charged with two counts of first-degree theft by deception that same year.
Potato Salad
Amount raised: $55,492
Some might call it a Kickstarter fail; others might call it a successful work of dadaist art. No matter what you call it, Zack Danger Brown of Columbus, Ohio, achieved exactly what he set out to do and more.
The 2014 campaign pitch, in its entirety, reads: "Basically I'm just making potato salad. I haven't decided what kind yet." Brown hoped to raise just 10 bucks, but when he ended up with 55,482 extra dollars, he added shirts, hats and even a published potato salad recipe book as a reward to his roster of backers who pledged $50 or more. Even though Brown began shipping the books out in August of 2016, some backers were commenting as late as December 2017 stating that they never received the reward.
Make Your Money Work Better for You
Crystal Wash 2.0
Amount raised: $268,368
In 2015, Crystal Wash's Kickstarter far exceeded its $100,000 goal by promising a "Bio Ceramics"-based laundry system that uses antibacterial and anti-oxidant properties that don't require detergents, chemicals or perfume. It also comes with a companion app and is reusable for 1,000 washes.
If Crystal Wash 2.0 sounds like a marketing scheme, there's a reason for that. Similar laundry balls were debunked by the Federal Trade Commission in 1999. Crystal Wash did begin shipping rewards in 2015 but the product testers at Reviewed came to the conclusion that "Crystal Wash does not work any better than hot water" for everyday stain removal.
Dragonfly Futurefön
Amount raised: $726,397
Though it reached 6,468 percent of its Indiegogo funding goal in December 2014, the Dragonfly Futurefön mobile device from owner Jeff Batio proves that if something sounds too good to be true, it probably is.
The self-described "dynamic futurist and inventor" promised a device with dual 7-inch AMOLED touchscreens that provide for an "industry leading" combined resolution of 5120×1440, and "that can be viewed simultaneously as either an expandable smartphone or a collapsible dual display laptop." It also promised various other high-tech goodies at a backer price point of $799.
Batio has still not delivered the product. An Indiegogo update posted in July 2016 said the Futurefön ran into a few problems, including "two different engineering firms" that fell short, a "relatively small budget" and "harassment from people who fear our technology."
Triton
Amount raised: More than $800,000
Speaking of "too good to be true," the Triton is not really the magical, sci-fi underwater breathing device its canceled 2016 Indiegogo campaign made it out to be. Rather than using "artificial gill technology," it actually just uses oxygen canisters like regular old scuba gear.
Triton came under fire and then came clean, and the initial pledges were refunded. Though the company promised to relaunch and rebrand its campaign two years ago, Triton is still MIA on Indiegogo.
popSLATE 2
Amount raised: $1,117,805
Raising 1,371 percent of its goal as of March 2016, the popSLATE 2 is, in theory, a phone case that adds a "smart" second screen, e-reader, smartwatch and extra battery to your phone all in one package. Imagine an Amazon Kindle-like replica of your phone's color screen that doesn't use a lot of power, and you'll get the idea.
Sounds nifty enough. But in 2017, the company posted an update full of bad news: "popSLATE has entered into the legal process for dissolution of the company. Your popSLATE 2 will not be fulfilled. There is no money available for refunds. This will be our final update."
Make Your Money Work Better for You
Tiko
Amount raised: $2,950,874
Tiko, a miniature 3D printer that aimed to retail at $179 (or just $99 for its earliest backers), raised nearly 30 times its $100,000 funding goal. Although all 16,538 Kickstarter backers surely thought they were locked in for their 2015 reward delivery dates, only a little over 4,000 printers actually shipped. An update posted in 2017 revealed what would become an unfortunately common crowdfunding refrain: "We had no idea how difficult it would be to go from a prototype to mass production."
In November 2017, the company announced its closing, leaving the refund situation hazy at best. But when your last update addresses what happens when the company is "no longer able to complete the project and fulfill rewards," the news is probably not good.
Zano
Amount raised: £2,335,119 ($3,262,860 USD)
Life was good for Zano a few years ago. After blowing past its 2014 Kickstarter funding goal, the hand-held drone photography device debuted at CES in January 2015.
By 2016, a few backers had Zanos in hand, but the undelivered majority were "delayed" as the company claimed to have spent all of its funding and creditors were preparing to liquidate its assets. To add insult to injury, the Zanos that had shipped would become useless, as the gizmo needs to connect to a now-defunct server to operate.
The majority of backers might have been left poorer and still drone-less, but Zano quietly reappeared at the CES Drone Rodeo in 2018, where a company called Extreme Fliers announced it had purchased Zano's assets and IP during the liquidation and wanted to revive it.
Make Your Money Work Better for You
Skarp Laser Razor
Amount raised: $4,512,921
More surprising than the 25,000 backers who pledged $4 million to Skarp's 2015 campaign is the fact that the technology behind the Laser Razor actually works. No, it doesn't shave your face with a lightsaber. Instead, the device routes laser light through a razor-shaped optical fiber that acts as the cutting edge.
Despite the product's functionality, widespread skepticism and outcry led Kickstarter to pull the plug on Skarp and return the $4 million to backers. A Kickstarter representative said the prototype "didn't meet our standards." Skarp reappeared with a late 2015 Indiegogo campaign, exceeding its funding goal by 255 percent to raise $507,810. Though the December 2016 delivery goal has long since passed, a 2017 backer update maintains that the Skarp is still on its way. Eventually.
Ouya
Amount raised: $8,596,474
Funded by 63,416 Kickstarter backers, this company zoomed well past its $950,000 goal in 2012. Ouya billed itself as a "new kind of video game console" — a tiny, Android-based console with an open development platform that retailed for only $99.
Despite plenty of hitches along the way — including consoles hitting store shelves before some backers received them — Ouya basically delivered. But a lack of exclusive games, a poorly received controller and an audience devoted to the Xbox 360 and PlayStation 3 meant the Ouya was pretty much dead on arrival. The console's best-selling game peaked at about 7,000 copies and the brand was sold to gaming hardware company Razer for an undisclosed amount in 2015.
Make Your Money Work Better for You
Coolest Cooler
Amount raised: $13,285,226
The Coolest Cooler isn't nearly as ambitious as breathing gills or laser razors. It's basically just a cooler with a built-in blender, Bluetooth speaker and USB charger. That was interesting enough to exceed Coolest's $50,000 funding goal by more than $13 million in 2014, but apparently too much of a promise to deliver on.
As of the creators' latest update in June 2017, only 40,000 of the project's 62,642 backers have received their coolers. Although the product was recently listed at $399.99 — down from $449.99 previously — more than 20,000 backers are still high and dry three years after the fact. And that's not cool.
Star Citizen
Amount raised: More than $179 million
"Star Citizen's" saga began simply enough. It was to be an epic space adventure video game with a persistent online universe featuring first-person dogfights and an intricate trading ecosystem. The idea was neat enough to raise more than $2.1 million on a $500,000 Kickstarter funding goal in 2012, with an estimated delivery date of November 2014 for the final product.
Instead of delivering a game, however, developer Chris Roberts continued crowdfunding efforts on the official "Star Citizen" website. Some fans donated $5, some more than $15,000. By 2014, Roberts was up to $35.5 million. Two years later, that figure had fattened to $104.4 million.
As of February 2018, "Star Citizen" has raised more than $179 million and counting from nearly 2 million donors. Currently in the "Alpha 3.0" stage, Chris Roberts' game has missed every single release date it has set for itself since 2012. In a way, "Star Citizen" is simultaneously one of the biggest crowdfunding successes and failures of all time.
Disclaimer: Amounts raised are accurate as of March 13, 2018. Some of the photos in this article are representational and do not necessarily depict the company or product described.