Disney's 27 Biggest Controversies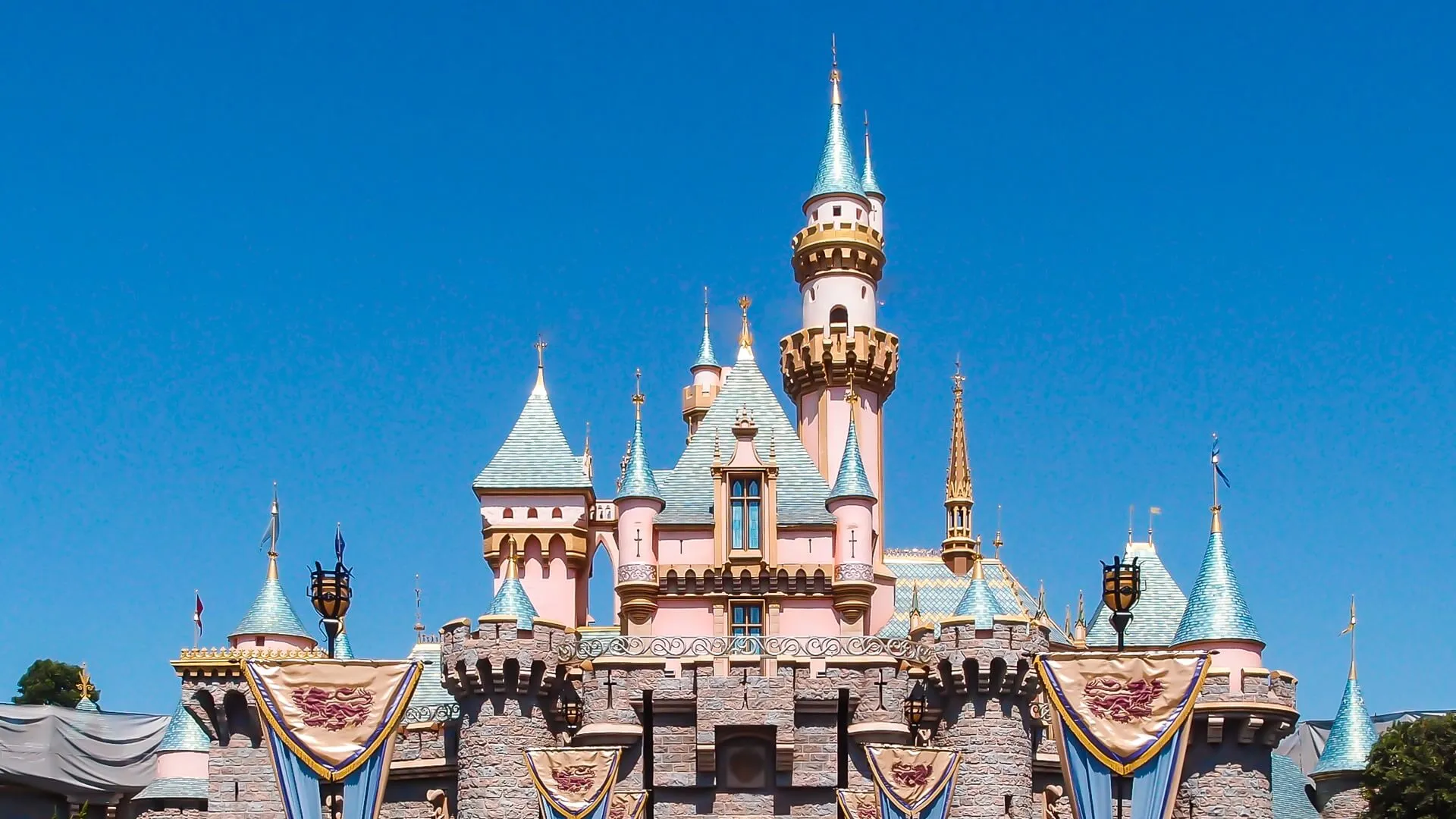 The Walt Disney Co. is known for providing wholesome entertainment, with Mickey Mouse and an ever-growing roster of other characters beloved across the globe. But Disney controversies still pop up on a regular basis. Most recently, Walt Disney's own great-niece, Abigail Disney, has criticized the company for what she says are corrupt values, highlighting the wave of executive bonuses amid the pandemic, even as the company warns of layoffs to come.
A company as large as Disney won't be able to avoid trouble completely. From a boycott by Southern Baptists, to a Pixar executive caught up in a sexual harassment scandal, to upset over Splash Mountain's promotion of racist stereotypes, read on to learn about 27 Disney controversies that have done some damage to the company's squeaky-clean veneer — and find out if Disney stock is still a good buy today.
Last updated: March 17, 2021
Early Disney Animators Hit Walt With a Strike
Walt Disney is usually portrayed as kind and fatherly. But in 1941, the animators working for his studio viewed him in a much different light. Angry they hadn't received profit-sharing after working on "Snow White" and feeling alienated by Disney lawyer Gunther Lessing, the animators were on the brink of taking action.
Animator Art Babbitt joined the Animation Guild, and the staff asked for Guild recognition. Shortly after, the studio fired Babbitt, and the animators went on strike. The strike dragged on for nine weeks before Disney gave in to pressure from his bank, federal mediators and even his brother and business partner, Roy. Bad blood from this Disney controversy remained, and many top animators left the studio in subsequent years.
Make Your Money Work Better for You
Disney Pushed Lemmings Off a Cliff and Created a Popular Myth
Lemmings are cute little rodents native to tundras and open grasslands — who have an undeserved reputation for running off cliffs in a suicidal mass. That mythical behavior got stuck in the public consciousness because of the 1958 nature film "White Wilderness," part of the Walt Disney Studios True-Life Adventure series.
The film captured lemmings leaping to their deaths. But in 1983, the Canadian Broadcasting Corporation ignited a Disney controversy when it discovered that the scenes were faked. The creatures were purchased by Disney from Inuit children and then the lemmings were tossed off the cliff by the filmmakers, who edited the footage to make it look like they had jumped off on their own.
Other lemmings were filmed running on a snow-covered turntable to make it look like they were rushing around in a frenzy. The public was fooled by this staging, and lemmings still can't shake their cliff-jumping reputation.
Tigger Accused of Fondling a Teen
Characters at the Disney theme parks are known for their friendly hugs, but in 2004, a 13-year-old girl alleged that a park actor dressed as Tigger crossed a line. Her family pushed for battery and molestation charges, saying that Winnie the Pooh's buddy touched her inappropriately during a photo op.
Michael Chartrand, the man behind the Tigger mask, rejected a plea agreement and had his day in court. The jury found him not guilty of misdemeanor battery and lewd and lascivious molestation, based in large part on a demonstration of how his unwieldy costume would make it virtually impossible to willfully feel up a guest.
The alleged victim's mother had claimed that Tigger touched her inappropriately, too, and reportedly was considering a lawsuit before Chartrand won the criminal case. The month following Chartrand's acquittal, after returning to work at the Magic Kingdom, he was again suspended following accusations of shoving two photographers. That time he was playing Goofy.
Make Your Money Work Better for You
Singer Peggy Lee Stiffed on 'Lady and the Tramp' Payments
The classic 1955 animated film "Lady and the Tramp" got a live-action remake in 2019 — ditching the offensive "We Are Siamese" song — but the original movie sparked big controversy in the 1980s.
Famed jazz singer Peggy Lee, who voiced the dog Peg along with the cats Si and Am, received only $4,500 for voice work and songwriting contributions. When the movie was released on VHS in 1987, it made $90 million in profit for Disney.
Lee asked for her share since her original contract stipulated that she be paid if Disney sold "transcriptions" of her work. Her lawyer argued that videocassettes fell under that language and a jury agreed, awarding Lee $2.3 million.
'Fantasia' Featured a Stereotyped Character
While many fans are aware of the Disney controversies involving racism in movies like "Dumbo" and "Song of the South," some don't realize that the Disney classic "Fantasia" had its own problems with portrayals of African Americans. The movie originally featured a scene in which an African American centaur named Sunflower gave a manicure to a white centaur.
The white girl centaur was depicted as attractive, while Sunflower was drawn as a racist stereotype. The offensive scene was cut in 1969, but the "uncut" restoration of the film in 2000 kept Sunflower out through the use of panning tricks.
Day Cares Ordered To Remove Disney Characters From Their Walls
It's no surprise that Disney works hard to protect its intellectual property. But the company still came off as the bad guy when it made three Florida day care centers remove Mickey Mouse and other Disney characters from murals on their walls in 1989.
The centers had five-foot-tall depictions of Mickey, Minnie and Goofy, among others, that they'd painted without permission, the Chicago Tribune reported. Disney decided that the characters had to go. Meanwhile, Disney's archrival, Universal Studios, swooped in to make a public relations coup out of this Disney controversy.
Universal had recently opened its first Orlando theme park, so it snatched the spotlight by allowing the day care centers free use of its Hanna-Barbera characters such as the Flintstones and Scooby-Doo. The new murals were revealed to much hoopla, including visits by costumed characters.
Pictured: Mickey and Minnie Mouse at Disney World
Make Your Money Work Better for You
Disney Cast Members Slaughtered Birds at Discovery Island
Discovery Island was once an oasis at Walt Disney World that showcased various species of birds. But guests had no idea that certain birds didn't make it out alive.
State and federal charges accused the curator of the 11-acre zoological park of ordering employees to shoot at hawks, bludgeon vultures to death and destroy ibis and egret nests and eggs, the Orlando Sentinel reported. An investigation found that vultures were also mistreated by being crammed into a small, hot shed with little food or water.
The Walt Disney Co. eventually pleaded guilty in this Disney controversy and agreed to pay $10,000 in fines and donate $75,000 to the state of Florida toward an educational program on wildlife protection, UPI reported. The incident happened in 1989, but the park closed shortly after Disney's Animal Kingdom opened in 1999.
Pictured: Discovery Island at Disney World
Disney Planned To Portray Slavery at Theme Park
In 1993, Disney announced plans for a new park in Haymarket, Virginia, a few miles from the site of the Civil War's first major battle. The park was supposed to have an archival focus, covering the colonial period through 1945 — which included the horrific history of American slavery.
Michael Eisner, who was then Disney's chairman and CEO, tried to soften this Disney controversy by stating that Imagineers would not shy away from addressing the uglier chapters in American history, the Richmond Times-Dispatch reported.
Their approach to addressing slavery was never revealed, as plans for the massive park — and its adjacent golf course, commercial space and 2,000 homes — were abandoned in September 1994. The cancellation came after historians and others complained about the inappropriateness of portraying slavery for entertainment value in a theme park setting.
Make Your Money Work Better for You
'Innovative' School in Florida Failed
The Celebration Company (TCC), a branch of The Walt Disney Co., created the town of Celebration, Florida, in the 1990s. One of the selling points was an innovative school system where most teaching was done without traditional textbooks, and students received vague progress reports in place of traditional grades.
The school was originally designed to teach students from kindergarten to 12th grade, with kids charting their own course of study rather than adhering to a guided curriculum, The New York Times reported. The school opened in a temporary building in 1996 and moved to its permanent location in 1997. Many parents started pulling out their children the following year.
The absence of grades made it hard for parents to know how well their kids were doing. Meanwhile, teachers had problems winging their lesson plans and dealing with the wide age range, since there were no grade-specific classrooms.
The parents who stayed lobbied for changes, including traditional lessons and grades. The changes ended this Disney controversy, and high-school-age students eventually got a separate school.
Southern Baptists Boycotted Disney Over Gay Days
Every June, members of the LGBTQ+ community come to Disney parks for the Gay Days event. It's not officially supported by Walt Disney World, but that didn't stop the Southern Baptist Convention from calling for a Disney boycott in 1997 for promoting gay lifestyles. The group gave up in 2005, claiming it had adequately communicated its displeasure to the company, NBC News reported.
Despite the boycott, Gay Days in Orlando is still going strong, and Disneyland Paris started officially embracing its local version of the event in 2019. While the Orlando parks haven't gone that far, they do sell official Pride merchandise, adding to the rainbow merchandise that was already being sold.
Make Your Money Work Better for You
Walt Disney World Cast Members Forced To Share Underwear
You'd expect a big star like Mickey Mouse to have his own personal underwear. But cast members who played the famed mouse at the Walt Disney World theme parks were forced to share communal undies that were laundered and handed out to them — instead of receiving personal pairs that they could wash at home, the Los Angeles Times reported.
This Disney controversy broke in 2001, with workers claiming they'd gotten pubic lice and scabies from the communal undergarments, which were sometimes dirty and smelly despite being cleaned by Disney's laundry service. It took two months of negotiation, but the Teamsters union got them a contractual right to have and use personal undergarments.
DisneyQuest Chicago Shut Down After 2 Years
In 1998, The Walt Disney Co. had ambitious plans for a new family entertainment concept called DisneyQuest. It opened its first location at the former Downtown Disney (now Disney Springs) in Orlando, which was then followed by a prime location in downtown Chicago in 1999. DisneyQuest featured a variety of arcade games and virtual reality experiences, but unlike its VR magic carpet ride, the concept itself never got off the ground.
The Chicago location closed just two years later in 2001, and other planned locations, like Philadelphia, were scrapped after it was obvious this was a bad business plan. The Downtown Disney location managed to hang on by benefit of its location at the mothership, but it closed its doors in 2017 to make way for the NBA Experience.
Make Your Money Work Better for You
Disney Offered 'Brown Skin' Maui Halloween Costume
In the 2016 Disney movie "Moana," Dwayne "The Rock" Johnson played a rotund, tattooed demigod named Maui. Disney is well known for selling princess outfits and other costumes related to its movies and characters, and it gave Maui the same treatment the following Halloween season. Unfortunately, the costume was essentially a brown skin suit, and many people were not amused.
The company was bashed on social media, with criticism falling under the theme of "cultures are not costumes." The movie had already taken some heat for portraying Polynesians as overweight, unattractive stereotypes. While it raked in almost $250 million at the domestic box office, the Maui costume didn't fare so well, as Disney pulled it from its online store.
Disney Sued Over Deadly Monorail Crash
Walt Disney World monorail pilot Austin Wuennenberg died in a tragic monorail crash in the early morning hours of July 5, 2009. The 21-year-old was in the front of a monorail when another train backed into him, crushing the pilot compartment. Investigations showed that the monorail manager was at a restaurant when the crash occurred, rather than overseeing operations on-site at the Walt Disney World resort.
A wrongful death lawsuit filed by Wuennenberg's mother alleged that if the manager had been at his spot in a watchtower, he would have noticed the error that led to one monorail being on the wrong track, putting it on a collision course with her son's vehicle. The National Transportation Safety Board blasted Disney in a 14-page report that placed the blame on employee errors and unsafe practices, ultimately fining the company $32,500.
Despite the evidence against it in this Disney controversy, the company resisted settling the lawsuit until over a year after it was filed. It finally agreed to a private settlement before the matter went to court.
Make Your Money Work Better for You
Princess Tiana Used To Pitch Watermelon-Flavored Candy
Disney's first Black princess found herself at the center of controversy right from the start. In response to criticism of early script drafts, the character was transformed from a white family's maid named Maddy to an ambitious wanna-be restaurateur named Tiana. That all seemed to be settled when the film came out in 2009 and grossed over $100 million at the domestic box office.
Then Disney made another big misstep in early 2012, plastering Princess Tiana's face on packages of watermelon-flavored candy. To make matters worse, the Dig 'n Dips Valentine Candy came in a double pack, with Tiana on one side, while white Princess Aurora pitched vanilla flavor on the other.
Bloggers accused Disney of promoting the racist stereotype that associates Black people with watermelon. Disney remained silent on the licensed product, which quietly disappeared from store shelves.
Wave of Animal Deaths at Disney's Animal Kingdom
Disney's Animal Kingdom was meant to be a celebration of wildlife when it opened in 1998, but the Florida theme park's initial days were darkened by a rash of animal deaths. The park publicly announced 12 of the deaths, but according to the U.S. Department of Agriculture, a total of 29 animals died either on the way to the park or after they arrived.
The unfortunate critters included rhinos, hippos, antelope, gazelles and cheetah cubs. Causes of death ranged from material neglect to fights to ingesting toxic substances. While the park is still home to various species of animals and wildlife-centered attractions, its newest land, Pandora — The World of Avatar, features a movie theme and no live animals.
Make Your Money Work Better for You
Alligator Fatally Attacked Toddler at the Grand Floridian Resort
Walt Disney World seems like a magical place, but it's still subject to Floridian dangers like hurricanes and alligators. This point was tragically driven home at the Grand Floridian Resort in 2016 when 2-year-old Lane Graves was brutally killed by a gator while building a sandcastle at the Seven Seas Lagoon.
The animal grabbed him and pulled him underwater, despite his father's attempts to save him. A Disney controversy cropped up when it was revealed the area where the attack occurred had "no swimming" signs, but no alligator warnings. Disney later added signs warning about alligators and other wildlife at the Grand Floridian and to similar areas throughout the Walt Disney World Resort.
Poor Maintenance Led To Death on Big Thunder Mountain
In 2003, tragedy struck on the Big Thunder Mountain Railroad roller coaster at Disneyland. During one run, the coaster's wheel assembly fell off, resulting in a crash that took 22-year-old Marcelo Torres' life and injured 10 other guests.
A report by the California Division of Occupational Safety and Health blamed this Disney controversy on park maintenance workers, a mechanic and ride operators. Lawyers for Torres' parents claim the incident was a result of dangerous conditions brought on by budget cuts at the park.
State inspectors found that a mechanic did faulty repair work on the roller coaster, and a manager deemed it safe without inspecting it. Then ride operators ignored a suspicious noise for half an hour before the accident occurred.
While the park's fault was clear in this incident, it didn't have to answer to the broader allegations in court because it settled with the Torres family for an undisclosed sum of money, the Los Angeles Times reported.
Make Your Money Work Better for You
Disney Kept Its Segway Ban After Disabled Guests Sued
Segways are often used as transportation for mall security or tourists on city tours. But a disabled man who used one as a mobility device was barred from riding it at the Walt Disney World theme parks. This led to a 2007 class-action lawsuit by three disabled individuals seeking the right to use Segways at the parks.
Disney initially proposed developing its own four-wheeled vehicle as an alternative that could be ridden while standing, with a $50 per day rental fee. The Department of Justice (DOJ) objected, lobbying for Disney to simply allow Segways so it would comply with Americans With Disabilities Act (ADA) regulations.
The Disney settlement eventually prevailed despite the DOJ objections. This allowed Walt Disney World theme parks to continue to say "no" to Segways.
The Magic Kingdom Allowed Alcohol After 50-Year Ban
The Magic Kingdom theme park was a desert for alcohol sales for nearly 50 years. While the other Walt Disney World theme parks sold alcoholic libations, with Epcot even kicking off an annual Food and Wine festival in 2000, the Magic Kingdom ban remained.
So in 2012, guests were shocked to learn that the new Be Our Guest restaurant, located in the park's new Fantasyland section, would serve beer and wine. It was so well-received by thirsty guests that additional locations were added in 2016. By 2018, all table service restaurants in the Magic Kingdom were serving alcoholic beverages.
Disney Producer Ignited Firestorm Over 'First' Latina Princess
When Disney created the animated show "Sofia the First" in 2012, executive producer Jamie Mitchell said during a press tour that young Princess Sofia was Latina. Mitchell also acknowledged that Sofia was the first animated Latina Disney princess.
A Disney controversy arose when the company quickly backtracked, issuing a statement that she was "a fairytale girl living in a fairytale world" who did not represent any specific culture. That might be just as well since Sofia was criticized for not looking enough like a Latina.
Three years later, Disney introduced a distinctly Latina princess named Elena. The company openly acknowledged that the character was inspired by diverse Latin cultures and folklore. Ironically, she first appeared on Sofia's show before moving into her own series.
Make Your Money Work Better for You
Disney Made the Muppets Edgy
Miss Piggy has had a thing for Kermit ever since the lighthearted variety show "The Muppet Show" in the 1970s. But did you ever want to delve deeply into the couple's dating habits?
Disney thought Muppets fans would enjoy knowing that Kermit's tastes run to porcine, even after breaking up with Miss Piggy, as revealed in the short-lived faux reality show "The Muppets." It featured other aspects of the characters' love lives, too, like Fozzie Bear and his human girlfriend.
The show that ignited this Disney controversy debuted in 2015, got retooled with a new showrunner after just half a season and was put out of its misery shortly afterward. During its brief run, it drew the ire of One Million Moms, with the group blasting the show's "perverted nature" and sexual jokes. It's unclear whether the group's complaints made a difference since poor ratings alone were enough to sink the show.
Disney Tried To Trademark 'Day of the Dead'
In 2013, The Walt Disney Co. caused controversy when it tried to take ownership of the Latin holiday Dia de los Muertos (Day of the Dead) by filing a trademark application on the name. Its Pixar division was working on a movie that featured the holiday prominently, and visions of themed merchandise sales featuring the new trademark were dancing in the Mouse's head.
Backlash from the Latino community was fierce, with tweets and other social media messages accusing Disney of cultural appropriation. Things came to a head when famed editorial cartoonist Lalo Alcaraz lashed out with a "Muerto Mouse" mock movie poster. Not only did Disney back down, but it made amends by hiring Alcaraz to be a consultant on the film "Coco," which ended up grossing over $200 million at the domestic box office.
Make Your Money Work Better for You
Pixar's John Lasseter Accused Of Sexual Harassment
John Lasseter was at the helm for some of Pixar's biggest hits, including "Toy Story," "Inside Out" and "Coco." But he fell from grace and retired from the Disney-owned studio after he was accused of sexual harassment. The lengthy list of allegations against him extended over more than a decade and included behaviors that crossed over into sexual assault. Women at Pixar also claimed that he denied them professional advancement opportunities.
Today, Lasseter isn't totally out of the animation game. In 2019, Skydance Animation announced it hired him as its leader, stating that Pixar's former creative chief made mistakes and has promised to "comport" himself with professionalism in his new role. He ate a suitable amount of crow in a town hall for Skydance employees, admitting to past transgressions and stating he won't repeat them at his new employer.
'Toy Story 4' Forky Toy Posed Choking Hazard
Young Bonnie is distraught when she loses Forky in the 2019 Pixar movie "Toy Story 4," but she got back her hand-crafted toy in the end. Unfortunately, that's not the case for up to 80,000 kids in the United States and 650 in Canada who got Forky toys from Disney stores, Disneyland and Walt Disney World.
The Chinese-made playthings were recalled by the U.S. Consumer Product Safety Commission because their plastic eyes could come off and cause children to choke. The recall kept this Disney controversy from turning deadly.
Spider-Man Not Allowed on Young Fan's Gravestone
Ollie Jones was a major Spider-Man fan who died of leukodystrophy, a rare genetic disorder, at age 4 in 2019. One of the highlights of the British youngster's life was meeting his hero at Disneyland. His father, Lloyd, planned to immortalize that joy with an engraving of Spidey on Ollie's tombstone.
His local council referred him to The Walt Disney Co. to ask for permission for the engraving, and the company promptly struck down his request. The company blamed a policy dating back to Walt Disney himself that forbade the use of its characters on headstones, cremation urns or memorial markers. Disney claimed that its denial would help preserve the innocence and magic of its characters.
The company held firm in this Disney controversy, despite an online petition that garnered over 12,000 signatures. Disney did offer to provide a special personalized drawing to the family. Interestingly, in 2019, Disney-owned Marvel Entertainment allowed the family of a child who died of cancer to engrave Iron Man on his headstone.
Make Your Money Work Better for You
Splash Mountain Ride Based on Racist Movie
Disney's popular log flume ride Splash Mountain has long been criticized for being themed around the 1946 film "Song of the South," which has "stereotypical and offensive portrayals of African Americans as well as a romanticized view of the antebellum South," CNN reported. In response to a Change.org petition asking Disney to change the ride's theme, the company announced on June 25 that it would be updating the ride to have a "Princess and the Frog" theme instead. The movie features Disney's first Black princess, Tiana.
Disney said that the update "speaks to the diversity of the millions of people who visit our parks each year," CNN reported. The new theme will be implemented at Disneyland park in California and Magic Kingdom park in Florida.
More From GOBankingRates
Gabrielle Olya and Nicole Spector contributed to the reporting for this article.