17 Companies Facebook Famously Purchased — and How They're Doing Now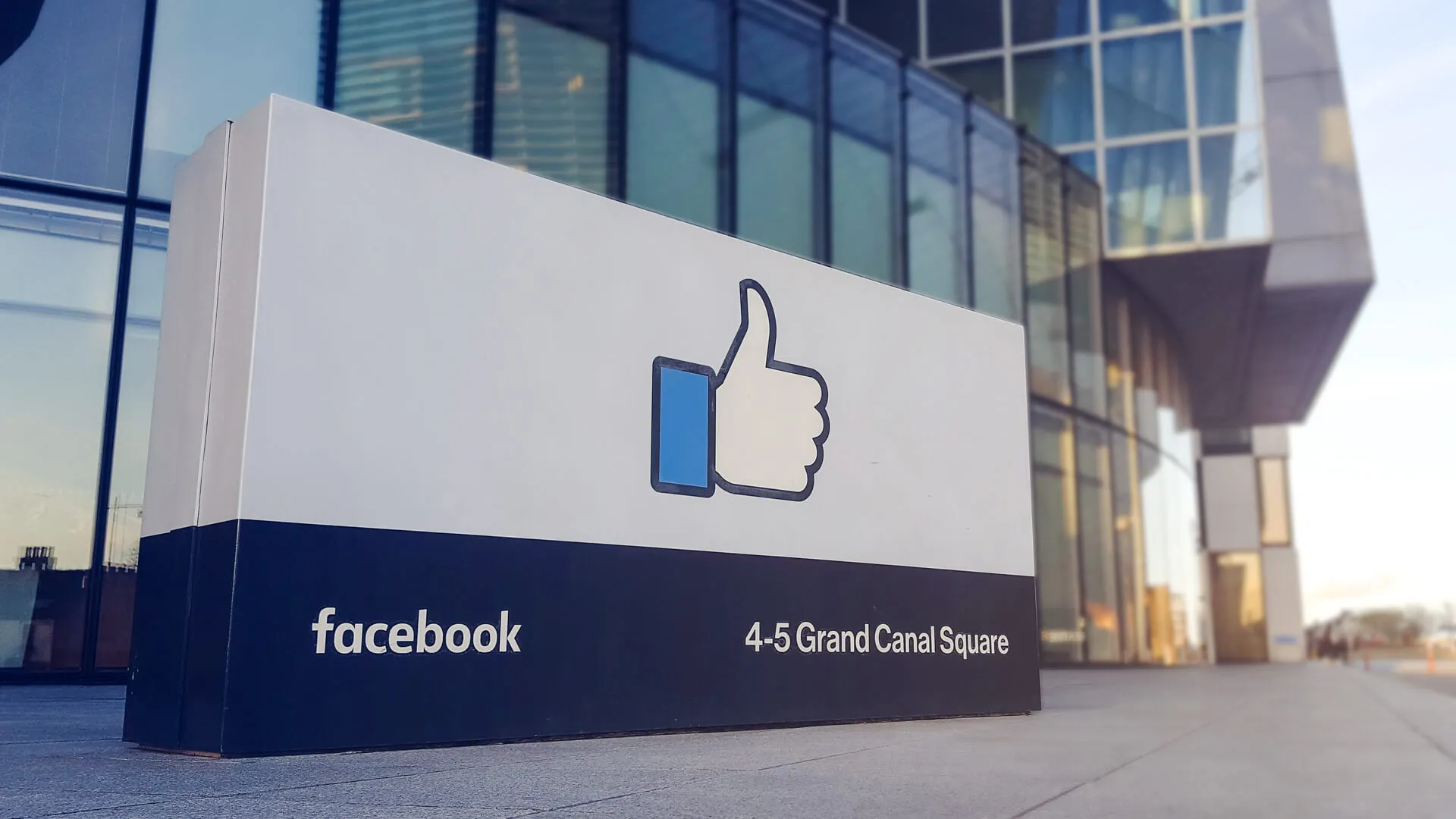 Since Facebook launched in 2004, it has become the biggest social networking site on the planet. With 2.8 billion users, Facebook's stock is trading at around $267 a share as of Feb. 3. Mark Zuckerberg's tech giant has grown dramatically as of late. Its market cap doubled between the end of 2016 and August 2020, and between the end of 2019 and the beginning of 2021, Facebook as a whole grew by 23 percent. Much of the reason for that incredible growth is all the strategic shopping Facebook has done along the way.
Find Out: Things to Know About the Crazy Rich World of Amazon
Over the years, Facebook has completed more than 70 mergers and acquisitions involving everything from facial-recognition technology to other major social platforms like Instagram and WhatsApp.
Although many of the companies owned by Facebook have been acquired for undisclosed amounts, the prices that have been revealed range from $200,000 all the way up to $19 billion.
Here are 17 companies that Facebook has purchased…and how they're doing today. 
Last updated: Feb. 5, 2021
Make Your Money Work Better for You
Little Eye Labs: $10M-$15M
Facebook acquired Indian startup Little Eye Labs in 2014 for between $10 million and $15 million, according to TechCrunch. Little Eye Labs created a software tool that analyzes the performance of Android apps, which Facebook believed would help with their mobile products.
"With this acquisition, Little Eye Labs will join forces with Facebook to take its mobile development to the next level," Little Eye Labs said in a statement at the time. "This is Facebook's first acquisition of an Indian company, and we are happy to become part of such an incredible team … We'll be able to leverage Facebook's world-class infrastructure and help improve performance of their already-awesome apps."
Since its acquisition, the company has not updated its website or social accounts, so it's unclear if Little Eye Labs is still actively working with Facebook. Its founders, however, found entrepreneurial rockstar fame after the Facebook deal lifted them to the status of legends in India. After a brief stint in Menlo Park, Calif., with Facebook, Kumar Rangarajan, Giridhar Murthy, and Satish Gupta returned to India and founded another successful startup called Slang Labs.
Ascenta: $20M
Facebook purchased Ascenta in 2014 as part of its plan to expand internet connectivity around the world. The U.K.-based designer of solar-powered drones was acquired for $20 million, The Guardian reported.
"In our effort to connect the whole world with Internet.org, we've been working on ways to beam internet to people from the sky," founder of Facebook Mark Zuckerberg posted on Facebook at the time, along with an update on Facebook's Connectivity Project.
In 2016, Facebook launched an 880-pound solar-powered drone as part of the Aquila project, which used drones to transmit high-bandwidth laser communications. In 2018, however, the Aquila program—which was based on Ascenta drone technology—was shut down and it appears that Facebook's Ascenta division is currently idling.
Learn More: 25 Companies Making the Most Money From Coronavirus 
Make Your Money Work Better for You
Bloomsbury AI: $23M-$30M
Facebook acquired London-based artificial intelligence company Bloomsbury AI in July 2018 for $23 million and $30 million, TechCrunch reported.
"The Bloomsbury team has built a leading expertise in machine reading and understanding unstructured documents in natural language in order to answer any question," Facebook announced on its Facebook Academics page. "Their expertise will strengthen Facebook's efforts in natural language processing research, and help us further understand natural language and its applications."
Although not explicitly stated in Facebook's official statement, TechCrunch reported that the main purpose of the acquisition was to help combat fake news on the platform, but it didn't last. Bloomsbury AI's website now states "After a fantastic journey, Bloomsbury AI has been terminated and is proud to move on to great new adventures. We have open-sourced Cape so that everyone can benefit from the work we have done."
Scape Technologies: $40M
If you don't remember hearing about Facebook's acquisition of Scape Technologies, that's because the former scooped up the latter in February 2020, just before the world went crazy. The company's visual positioning service turns images into 3D maps that can cover whole cities.
Facebook will most likely use Scape's "Visual Positioning Service" with its highly anticipated AR glasses, according to Engadget. The idea is that anyone wearing the glasses could navigate an unfamiliar neighborhood just by looking at landmarks and buildings. There's no exact timeline on when Facebook's AR glasses will debut, but they're expected out sometime this year. 
FriendFeed: $50M
FriendFeed, a feed aggregator that combines social media updates, blogs, and other sites into a single feed, was acquired by Facebook in 2009, TechCrunch reported. Although there were already overlaps in the functionality of the two brands, FriendFeed's team was positioned to help improve Facebook's news feed. The acquisition cost Facebook $50 million, the Wall Street Journal reported.
"Facebook and FriendFeed share a common vision of giving people tools to share and connect with their friends," Bret Taylor, co-founder of FriendFeed, said in a press release at the time. "We can't wait to join the team and bring many of the innovations we've developed at FriendFeed to Facebook's 250 million users around the world."
In 2015, Facebook officially shut down FriendFeed. The company explained its reasoning in a statement to Re/code: "We've been maintaining the service for the last five years, but usage has been declining steadily and the community is now just a fraction of what it once was. Given this, we've decided that it's time to start winding things down."
Make Your Money Work Better for You
Pebbles Interfaces: $60M
Facebook acquired Pebbles Interfaces, an Israel-based startup that specializes in computer vision and depth-sensing technology, for a reported $60 million in 2015, according to The Wall Street Journal. The purchase was made to help develop Facebook's virtual reality capabilities, specifically gesture control and the ability for users to see their own arms and hands while experiencing VR.
In an Oculus blog post — Oculus was acquired by Facebook in 2014 — the company said that Pebbles would be "joining the hardware engineering and computer vision teams at Oculus to help advance virtual reality, tracking, and human-computer interactions."
In 2016, Oculus released the Oculus Touch, a handheld controller that "is incredibly responsive to whatever gesture you try to make, such as a thumbs up or a gun shape" and "makes for a more realistic and tactile VR experience," according to Forbes. Five years later on Feb. 2, 2021, Decider joined several other prominent sites in naming the Oculus Quest 2 as the best all-in-one VR gaming headset currently available.
Snaptu: $70M
Facebook acquired Snaptu in 2011 for a deal worth between $60 million and $70 million, TechCrunch reported. Snaptu specializes in developing, deploying and maintaining online services, particularly for use on mobile devices. Facebook had collaborated with the London-based company to launch its new Facebook mobile application before acquiring it.
"As part of our goal to offer people around the world the opportunity to connect and share on mobile devices, we're excited to confirm that we recently signed an agreement to acquire Snaptu," Facebook said in a statement at the time. "Snaptu is a startup run by a highly innovative collection of engineers and entrepreneurs, who we already work closely with, to offer a Facebook mobile application for feature phones. As part of Facebook, Snaptu's team and technology will enable us to deliver an even better mobile experience on feature phones more quickly."
After its acquisition, the Snaptu team helped develop the Facebook Lite app, an Android app that works in areas with less data bandwidth and has also worked on Facebook's Internet.org project, which aims to give people around the world internet access. In 2016, Snaptu's founder Ran Makavy left Facebook to join Lyft as vice president of growth, Recode reported.
In January, Forbes reported that Facebook's acquisition of Snaptu featured heavily in the FTC's decision to pursue an antitrust lawsuit against the social media giant. Snaptu was, after all, just one of more than a dozen similar companies Facebook acquired.
Make Your Money Work Better for You
Parse: $85M
In 2013, Facebook purchased Parse in a deal worth $85 million, The Wall Street Journal reported. The company specialized in building mobile applications across different operating systems and was acquired by Facebook to "enable developers to rapidly build apps that span mobile platforms and devices," Facebook's then head of platform Douglas Purdy said in a blog post.
"Parse makes this possible by allowing developers to work with native objects that provide back-end services for data storage, notifications, user management and more," Purdy said in the post. "This removes the need to manage servers and a complex infrastructure, so you can simply focus on building great user experiences."
In January 2016, Kevin Lacker, the co-founder of Parse, announced that the company would be shutting down.
Atlas Solutions: <$100M
Facebook acquired Microsoft's Atlas Advertiser Suite, a campaign management and measurement tool for marketers and agencies, in 2013.
"We believe this acquisition will benefit both marketers and users," Brian Boland, vice president of partnerships product marketing, operations and analytics at Facebook, said in a blog post. "Our belief is that measuring various touch points in the marketing funnel will help advertisers to see a complete view of the effectiveness of their campaigns. Acquiring Atlas will be an important step towards achieving this goal."
CNBC reported the deal was intended to drive more ad purchases and help brands better utilize advertising on the social media platform.
In 2016, Facebook shut down the Atlas ad server, but continued to use it as a measurement tool, Business Insider reported. In 2018, Facebook shut down Atlas measurement, the last Atlas service that was still being used by the company, PPC Land reported.
Redkix: <$100M
Despite its plummeting stock prices, Facebook acquired communication tool Redkix in July 2018. The acquisition was intended to improve its Workplace tool, in hopes that it could become a viable competitor to Slack, TechCrunch reported. Facebook shelled out $100 million for the deal, according to the Israeli business publication Globes. As part of the acquisition, Redkix shut down its own application.
"When we launched our enterprise application, our vision was to build a centralized, inclusive and modern platform for work," said Redkix's co-founders Oudi and Roy Antebi in an announcement on their site. "Bringing people closer together is at the core of Facebook. Workplace brings this mission to enterprises to make them more connected and productive. We're aligned with their vision and excited to work with them to help companies collaborate and get work done."
Workplace by Facebook has since been adopted by several major companies, including Campbell's, Starbucks, Walmart, Heineken, Domino's, and Spotify. The company is now quietly working to make Workplace the dominant business collaboration platform at the expense of competitors like Slack, Asana, and Teams. 
Make Your Money Work Better for You
Face.com: $55M-$100M
Facebook acquired Israeli facial-recognition technology company Face.com in 2012. The technology allows Facebook to automatically suggest who to tag in uploaded photos, enabling users to confirm tags in a single click. This feature encourages users who are tagged in photos to engage with the site and also helps Facebook determine which posts are most relevant to certain users.
The acquisition was an expected move, as Facebook had already been using the technology before officially acquiring it, The New York Times reported.
Since the acquisition, Facebook has greatly expanded its use of facial recognition technology, including alerting users about photos they appear in that they have not been tagged in, notifying users if someone else uploads a photo of them as their profile picture, and describing photos to people with vision loss. Users who are concerned about privacy issues have the option to turn these facial recognition features off, Facebook stated in a blog post.
That feature turned out not to be enough. Facebook's powerful and ever-growing facial-recognition technology has put the company at odds with privacy advocates. In 2020, Facebook settled one of several lawsuits related to its use of facial-recognition software when the company agreed to pay $550 million to a group of users in Illinois in a case that had been dragging out since 2015.
Giphy: $400M
Giphy is the internet's go-to searchable GIF database–it's where your clever friends and family members go to find those wacky moving pictures to insert into your text message threads. When it bought Giphy in 2020, Facebook not only bought the right to integrate the Giphy library into Instagram and its other apps, but it also bought the right to decide if anyone else could do the same. Companies like Apple, Twitter, and Slack all offered apps with Giphy built in. It's unclear if Facebook will allow that to continue moving forward. By 2021, however, regulators in the U.K. launched an anti-competition investigation into Facebook's purchase of Giphy.
Make Your Money Work Better for You
LiveRail: $400M-$500M
LiveRail, a startup that connects marketers with publishers to present targeted video ads to users, was acquired by Facebook in 2014 for a deal worth between $400 million and $500 million, TechCrunch reported. The purchase was made to help Facebook expand its video advertising on the web and on mobile.
"We believe that LiveRail, Facebook and the premium publishers it serves have an opportunity to make video ads better and more relevant for the hundreds of millions of people who watch digital video every month," Boland stated in a Facebook blog post. "More relevant ads will be more interesting and engaging to people watching online video, and more effective for marketers too. Publishers will benefit as well because more relevant ads will help them make the most out of every opportunity they have to show an ad."
Just two years later, in January 2016, Facebook announced that it would no longer be accepting new customers for LiveRail's ad server, and would be transitioning current customers to other platforms. It announced a few months later that it would be shutting LiveRail down, Mobile Marketing reported.
Kustomer: $1B
Facebook picked up Kustomer at the tail end of November 2020, and with it, it picked up an omnichannel CRM that could unify customer conversations from multiple channels into a single-screen view.  The technology was needed to make it easier for small businesses that advertise and sell on Facebook to close sales directly on the social network.
By the beginning of 2021, Kustomer announced the release of a next-gen chat platform that lets businesses deliver personalized customer service powered by AI at a small fraction of the cost of traditional phone support.
Instagram: $1B
When it acquired Instagram in 2012, Facebook paid $1 billion, making it the largest purchase the company had made by far at the time. The acquisition would help Facebook expand its role in the mobile photo-sharing arena.
"This is an important milestone for Facebook because it's the first time we've ever acquired a product and company with so many users," Zuckerberg said in a statement at the time about Instagram becoming one of Facebook's companies. "We don't plan on doing many more of these if any at all. But providing the best photo-sharing experience is one reason why so many people love Facebook, and we knew it would be worth bringing these two companies together."
The deal has paid off and then some. Instagram turned 10 in 2020, and a decade in, it's is the No. 6 most-visited website in the world. That statistic is even more impressive when you consider that the vast majority of Instagram's traffic takes place not on its website, but through its mobile app. By the end of 2020, only three mobile apps had more users. All in all, 1 billion people use Instagram every month.
Oculus VR: $2B
Facebook expanded into the virtual reality world with its acquisition of Oculus in 2014. Zuckerberg explained in a blog post that by acquiring Oculus VR, which created the Rift virtual reality headset, Facebook would be able to better improve user experiences.
"This is really a new communication platform," said Zuckerberg at the time. "By feeling truly present, you can share unbounded spaces and experiences with the people in your life. Imagine sharing not just moments with your friends online but entire experiences and adventures."
Oculus co-founder Palmer Luckey indicated in a 2016 interview that he thought the acquisition has greatly benefited the virtual reality industry as a whole: "Before [the acquisition] there were a few companies that believed in VR. And when I say a few, I mean a few," Luckey told Re/code in 2016.
Luckey left Facebook in 2017 amid reports that he was financing an anti-Hillary Clinton online group, Re/code reported, and in 2018, Oculus co-founder Brendan Iribe left Facebook after the cancellation of the "Rift 2" headset device, TechCrunch reported. A 2017 CNBC column suggested that the Oculus acquisition was a financial misstep for Facebook, as the Rift headset never generated much buzz and Facebook ended up having to lower prices on its products.
Then, the Oculus Quest 2 arrived in 2020 and quickly became a darling of critics and users alike. It remains the default, go-to VR gaming headset on the market. Facebook's most recent quarterly report revealed that more than 60 titles on the Oculus Quest 2 platform are already generating millions in revenue.
WhatsApp: $19B
Facebook's purchase of mobile messaging service WhatsApp for $22 billion in 2014 remains its largest acquisition ever by a mile. As part of the deal, Facebook paid $4.59 billion in cash and 178 million shares of its stock, Reuters reported. Facebook also offered an additional 46 million restricted stock units for WhatsApp employees that vested over a four-year period. WhatsApp founder Jan Koum received nearly $2 billion in stock, vesting over a four-year period, along with a $1 salary to match Zuckerberg's. He also became a Facebook director.
The deal helped Facebook dominate the world of online and mobile messaging: At the time of the acquisition, WhatsApp had 450 million users and was adding an additional million users every day, CNN reported. Zuckerberg told reporters at the time that Facebook bought WhatsApp for its growth potential, rather than to immediately drive revenue. In August 2018, Facebook began monetizing WhatsApp through paid ads, and also began charging businesses for some messages sent to users, The Verge reported. It has also been reported that Facebook is developing a new cryptocurrency that can be exchanged through WhatsApp.
WhatsApp's co-founders Koum and Brian Acton have both left Facebook since the acquisition. Acton told Forbes he left over concerns about user privacy.
Today, WhatsApp claims 2 billion users, 1.6 billion of whom use the app on a monthly basis. It's available in 60 languages across 180 countries. Users send 65 billion messages through WhatsApp every single day.
More From GOBankingRates
Andrew Lisa contributed to the reporting for this article. 
Photo note: Some photos included in this article are for illustration purposes only and might not represent the exact item mentioned.
About the Author