15 Companies That Failed Big Before Getting It Right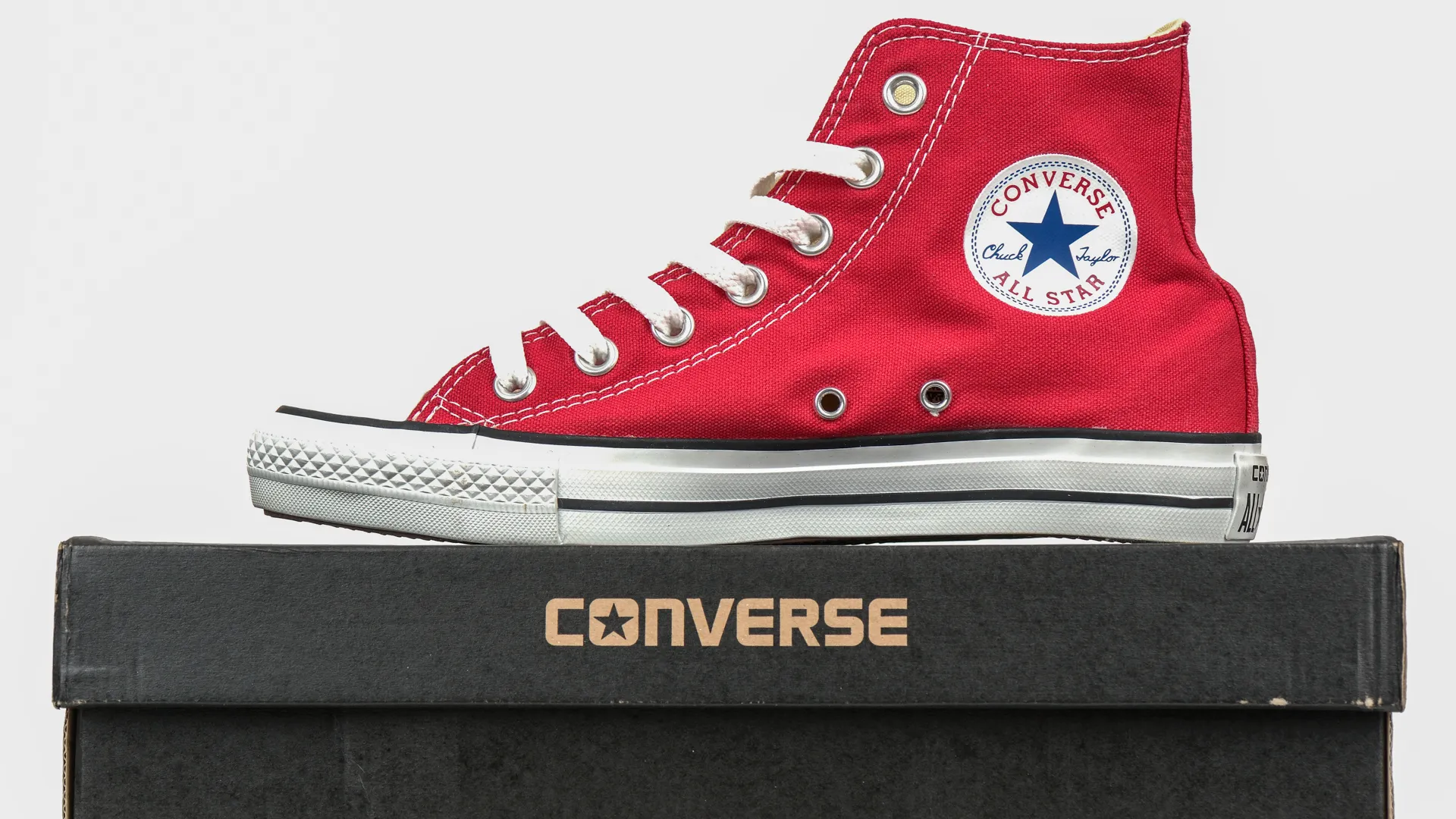 For many of America's most prominent companies, bouncing back from the brink of failure is a familiar narrative. From global recession to E. coli outbreaks, history has proven that facing financial failure can result from unpredictable factors just as much as it can result from poor planning, even for industry juggernauts. But as Best Buy CEO Hubert Joly said of making a business comeback, "It's going to be a journey." Here are 15 major players who've made the trip, and how they turned failure into financial success.
Why Best Buy Almost Failed
In 2012, Forbes ran the headline, "Why Best Buy is Going Out of Business…Gradually." At the time, the company was hot on the heels of shuttering all of its Chinese locations and was planning to close 50 U.S. stores (an announcement that sent its stock price down by 8 percent). It also suffered blowback from former CEO Brian Dunn's admission of engaging in an inappropriate relationship with a female employee.
How Best Buy Turned Things Around
At Best Buy's investor meeting in late 2012, newly appointed CEO Joly pitched his "Renew Blue" plan, mostly based on the principles of cutting costs and focusing on online sales to grow profitability. Five years later, Best Buy is back. As Joly told CNBC, "We've had four years of positive comps. Our margins have expanded. We have been, in the last five years, in the top 10 percent of the S&P 500 from a total shareholder return standpoint … And I couldn't be more proud of what our associates have accomplished."
Make Your Money Work Better for You
Why Jack in the Box Almost Failed
In 1993, an outbreak of E. coli from undercooked hamburgers at Jack in the Box led to 700 illnesses, the deaths of four children and the awakening of public interest in the threat of food-borne illnesses. Amid one of the biggest food poisoning incidents in U.S. history, comparable-store sales at Jack in the Box dropped as much as 22 percent during the peak of the crisis and continued to decline for the following two quarters.
How Jack in the Box Turned Things Around
For those aforementioned two quarters, the drops were only in the single digits thanks to Jack in the Box's quick response to the outbreak, including offering to cover the victims' medical costs and overhauling its food preparation procedures. Sales were back on track the following year, and the company launched the longest-running advertising campaign in quick-service industry history in 1995, featuring the smiling round head of its "founder," Jack. By fiscal year 2016, Jack in the Box shares hit an all-time high of $102.68, thanks also to an aggressive franchise expansion and re-branding campaign that started in 2004.
Dine Anytime: Jack in the Box Is One of the Best Restaurants Open Late
Why Chrysler Almost Failed
When Chrysler was on the edge of bankruptcy in 1979, $1.2 billion in loan guarantees straight from the federal government stepped in to save the day — or so the story goes. The bailout was indeed real, but more than 60,000 Chrysler workers had still lost their jobs by 1983. In reality, Chrysler's famous bailout was a bit of a mixed bag. It set a precedent for another bailout in 2008, when the automaker was burning through more than $1 billion a month and bleeding tens of thousands of employees.
How Chrysler Turned Things Around
By 1982, Chrysler had temporarily returned to financial health thanks to its fuel-efficient "K" cars, turning an operating profit of $107 million during the second quarter of that year. In the sequel to its 2008 auto-industry bailout saga, President Barack Obama forced Chrysler into federal bankruptcy protection during the global financial crisis in 2009. Revamped models and collaboration with Fiat helped the company return to profitability two years later, earning $116 million in Q1. When Fiat secured full ownership of the Chrysler Group in 2014, the sale cost the Italian company $4.35 billion. Make sure to follow these do's and don'ts wherever you're buying a car.
Make Your Money Work Better for You
Why AIG Almost Failed
Despite American International Group's risky, unregulated products, hedge fund-like practices and a tendency to use cash from people's insurance policies, the U.S. government still decided to seize control of AIG and bail the failing company out to the tune of $85 billion in 2009 to prevent an economic collapse similar to that of the financial crisis in 2008. This made AIG one of the poster children of the "too big to fail" mentality. The Treasury Department and Federal Reserve spent a combined total of $182 billion to stabilize AIG.
How AIG Turned Things Around
Essentially, the federal government became AIG's largest stockholder after the bailout. After AIG focused on shedding itself of bad investments — particularly from its AIG Financial Products branch — and made an unlikely stock market comeback, the government was able to gradually sell its stake for an overall return of $22.7 billion by 2012. The AIG saga isn't over, though. A new CEO took over in May 2017, and the company just recently posted larger-than-expected quarterly losses.
Why Marvel Almost Failed
Despite the impact of superheroes and villains on American popular culture, comic books have had a tumultuous history as a business. After decades of ups and downs — including a successful market spike led by financier Ronald R. Perelman, who took over the company early in the 1990s — the Marvel Entertainment Group of the late 1990s faced declining revenue, steep losses and a delisted stock. To top it all off, the company ended up filing bankruptcy.
How Marvel Turned Things Around
The one-word key to Marvel's turnaround is simple: movies. After licensing out its comic properties to other film studios for hits like "Blade," "X-Men" and "Spider-Man" in the late 1990s and early 2000s, Marvel launched an initiative to creatively control its own films and unite its stories via a shared "cinematic universe" under the Marvel Studios banner. The move not only skyrocketed Marvel's value to $400 million by 2003, it also revolutionized the mainstream movie landscape. In 2009, Disney bought Marvel for a super sum of $4 billion. To date, the films in the Marvel Cinematic Universe have made billions at the global box office, where films like "Captain America: Civil War" earn $1.2 billion worldwide.
Make Your Money Work Better for You
Why the Airline Industry Almost Failed
The mid-2000s were a tough time for the major players in the U.S. airline industry. When Delta Air lines filed for bankruptcy in 2005, it was right after United Airlines and U.S. Airways had done the same. Less than 30 minutes after Delta's filing, Northwest Airlines followed suit. The reason for the fallout? Significant spikes in jet fuel prices combined with burgeoning competition from smaller, lower-cost competitors.
How the Airline Industry Turned Things Around
According to 2017 Gallup polls, 35 percent of U.S. consumers have "somewhat negative" or "very negative" views of the airline industry. So it wasn't glowing passenger opinion that boosted the U.S. airline industry in recent years, but plunging oil prices, rising air travel demand and increased capacity discipline. In January, Business Insider reported that American Airlines, United Continental and Southwest Airlines were all looking at improving pictures for passenger revenue per available seat mile.
More on Airlines: The Best and Worst Airlines for Cheap Flights
Why Converse Almost Failed
Though Converse had been around since the early 1900s, the shoe company hit rock bottom about 100 years later. It reported losses of $5.4 million during the 2001 third quarter and resorted to selling its headquarters building in an effort to reduce debt. When Converse filed Chapter 11 bankruptcy in 2001, CEO Glenn Rupp promised that relying on brand licensing to other companies and relying on royalty income would turn the ship around, but history proved otherwise.
How Converse Turned Things Around
As it turned out, one-time competitor Nike was Converse's saving grace. Nike bought the struggling company for an estimated $305 million in 2003. Under Nike, a complete rebranding and a focus on collaborating with artists, designers and other brands to offer a staggering number of shoe varieties put Converse back on the map. Converse had annual sales of just over $200 million in 2003. In 2016, that figure reached nearly $2 billion, as Converse are a nostalgic fashion trend.
Make Your Money Work Better for You
Why Starbucks Almost Failed
Given its ubiquity, it may seem unbelievable that Starbucks once faced a serious financial crisis. But such was the case in 2008, when Starbucks became one of the worst performers on the NASDAQ after a 42-percent slide in its stock price. Rampant overexpansion, tough coffee competition from fast food joints and dramatically rising prices for food commodities were a killer combo.
How Starbucks Turned Things Around
Starbucks acted quickly in 2008, bringing 1990s CEO Howard Schultz back to replace Jim Donald. The company's stock immediately jumped 8 percent and has risen pretty steadily since then. Schultz's efforts were wide-ranging. Starbucks completely retrained its baristas in the art of espresso-making and significantly upped its focus on quality coffees. It also invested in its first national ad campaigns, closed 600 stores and reorganized its supply chain. The company continues to produce solid sales and earnings growth. If you're a Starbucks addict, you can cut your annual bill without giving up your coffee.
Why Six Flags Almost Failed
While Six Flags Entertainment's amusement parks kept running as usual in 2009, behind the scenes the company was $2.4 billion in debt. Filing for Chapter 11 bankruptcy was the strategy for repair. In a letter to the company, CEO Mark Shapiro wrote, "This process is strictly a financial restructuring of our debt." He also said Six Flags would "rectify [its] balance sheet once and for all." A sensible plan, as admissions were still strong — debt brought on by the Great Recession was the dead weight, not a failing business model, with popular parks in many states across the country.
How Six Flags Turned Things Around
In less than a year, Six Flags emerged from Chapter 11 and cut its debt in half. Shapiro had been appointed to replace former CEO Daniel Snyder. The former's strategy of highlighting popular children's characters to appeal to families, coupled with those families emerging from the recession and spending on leisure, led to Six Flags' revival. In 2016 the company's parks surpassed 30 million visits for the first time with its current portfolio of parks. Meanwhile, shareholders earned a 14 percent total return on investment.
Make Your Money Work Better for You
Why Ally Financial Almost Failed
A recipient of a Great Recession-era auto bailout loan from the U.S. government, auto lender Ally Financial's Residential Capital subsidiary slipped into Chapter 11 bankruptcy in 2012. At the time, Ally still owed about $12 billion to the government. ResCap CEO Michael Carpenter repositioned the group to focus on auto loans and direct banking ventures. The goal was to leave its riskier mortgage ventures behind, particularly in terms of unprofitable mortgages made to borrowers with poor credit.
How Ally Financial Turned Things Around
Two years after Carpenter's transition plan took effect, the U.S government sold its remaining shares in Ally, ultimately turning a $2.4 billion profit. Ally also sold assets and focused on reducing expenses to return to profitability. Lifted of some regulations after the government's stock sale, Ally is back on track. In the first quarter of 2017, the company reported net income of $214 million. Today, Ally is the best online bank in the country, GOBankingRates' Best Banks survey found.
Why Betsey Johnson Almost Failed
Citing "severe liquidity problems" after selling the brand's intellectual property rights to Steve Madden in 2010 — a move that was made to forgive a $48 million loan from the company — fashion label Betsey Johnson filed for bankruptcy protection in 2012. The filing would see the company close every one of its brick-and-mortar stores and dismiss nearly all of its 350 employees.
How Betsey Johnson Turned Things Around
Betsey Johnson herself turned her company around the way she always has — through the force of pure creative willpower. After the bankruptcy filing, Johnson went on a design spree, collaborating with Urban Outfitters in 2014 and branching out with tons of new lines, including bridal wear, intimates, kids' clothes, eyewear and more affordable options. By the end of 2016, subsidiaries like Betsey Johnson LLC helped Steven Madden deliver more than $1.4 billion in net sales and $121 million in net income.
How to Shop: 35 Ways to Save Money on Clothes
Make Your Money Work Better for You
Why Ashley Stewart Almost Failed
Operating losses, insolvency and huge turnover rates for employees and owners had plagued women's clothing brand Ashely Stewart for decades by the time board member James Rhee stepped up to the plate as CEO in 2013. In fact, the company was on the verge of its second bankruptcy in three years, and stood on the precipice of liquidating its assets. In an essay for the Harvard Business Review, Rhee wrote that he was "the least qualified person to run the business."
How Ashley Stewart Turned Things Around
Rhee said the turnaround effort "relied on math, changing the company culture, a mission-driven dedication to our core customer, transparent communication, lean processes and — yes — kindness." Rhee downsized the corporate headcount by 40 percent, closed 100 stores, analyzed core customer habits and reintroduced a local charitable giving program. The company emerged from bankruptcy in 2014. A year later, total net sales were growing by 80 percent and organic sales were up more than 25 percent, making Ashley Stewart one of the most profitable plus-size fashion brands on the planet.
Get Inspired: These Company Mantras Could Be the Keys to Success
Why Burberry Almost Failed
Somewhere between its founding in 1856 and the mid-2000s, things went wrong for Burberry. The British luxury brand had lost its identity, licensing its iconic pattern to over 20 companies to produce everything from dog leashes to kilts. By 2006, Burberry was only growing by 2 percent each year, despite the overall growth of the luxury product market worldwide. In comparison, competitors like Gucci and Louis Vuitton were making 10 times the amount of revenue as the British brand.
How Burberry Turned Things Around
As is often the case, a visionary new CEO righted the course. In this case, that CEO was Angela Ahrendts. She led a revitalized marketing effort that put intense focus on Burberry's classic English startup story. She also reined in licensing to regain a sense of exclusivity and catered to millennial fashionistas with social media and digital marketing efforts. Within five years, Burberry had doubled its revenue and operating income.
Make Your Money Work Better for You
Why Adidas Almost Failed
Just as the arrival of new leadership can reinvigorate a company, the departure of a beloved leader can tear it apart. When Horst Dassler, son of Adidas founder Adi Dassler, passed away in 1987, the loss of the founding family left the company deeply shaken. High leadership turnover and a muddled business strategy resulted in record losses and near bankruptcy by 1992.
How Adidas Turned Things Around
CEO Robert Louis-Dreyfus stepped into the Dasslers' very big shoes (pun intended) in 1993 and saved the company. Louis-Dreyfus shifted the shoe company's focus from sales to marketing — including major athletic endorsement deals — while making the company a corporation and, in 1995, finally going public. Between 1992 and 1996, Adidas more than doubled its gross profits.
Why CBS Almost Failed
Since its start in 1927, CBS had comfortably been one of the "Big Three" television networks alongside NBC and ABC. In the 1950s and '60s, CBS regularly beat its competition in the ratings and gained a reputation for sophisticated TV storytelling. However, a touch of over-diversification in the late 1980s nearly led to a hostile takeover from Ted Turner. CBS finally had to let go of its independence amid falling ratings in the early '90s, selling out to Westinghouse for $5.4 billion.
How CBS Turned Things Around
Starting his tenure in 1995, CEO Leslie Moonves went back to the company's roots by putting CBS's focus squarely on quality original programming. Into the 21st century, Moonves was quick to embrace the new format of video-on-demand, too, taking advantage of unique profit models to further diversify programming. Between 2002 and 2015, CBS under Moonves' leadership was the most-watched network on TV, with average weekly audiences of over 10 million, according to a 2015 Vulture report.
About the Author