These 30 Companies Are Giving Bonuses and Raises to Their Essential Workers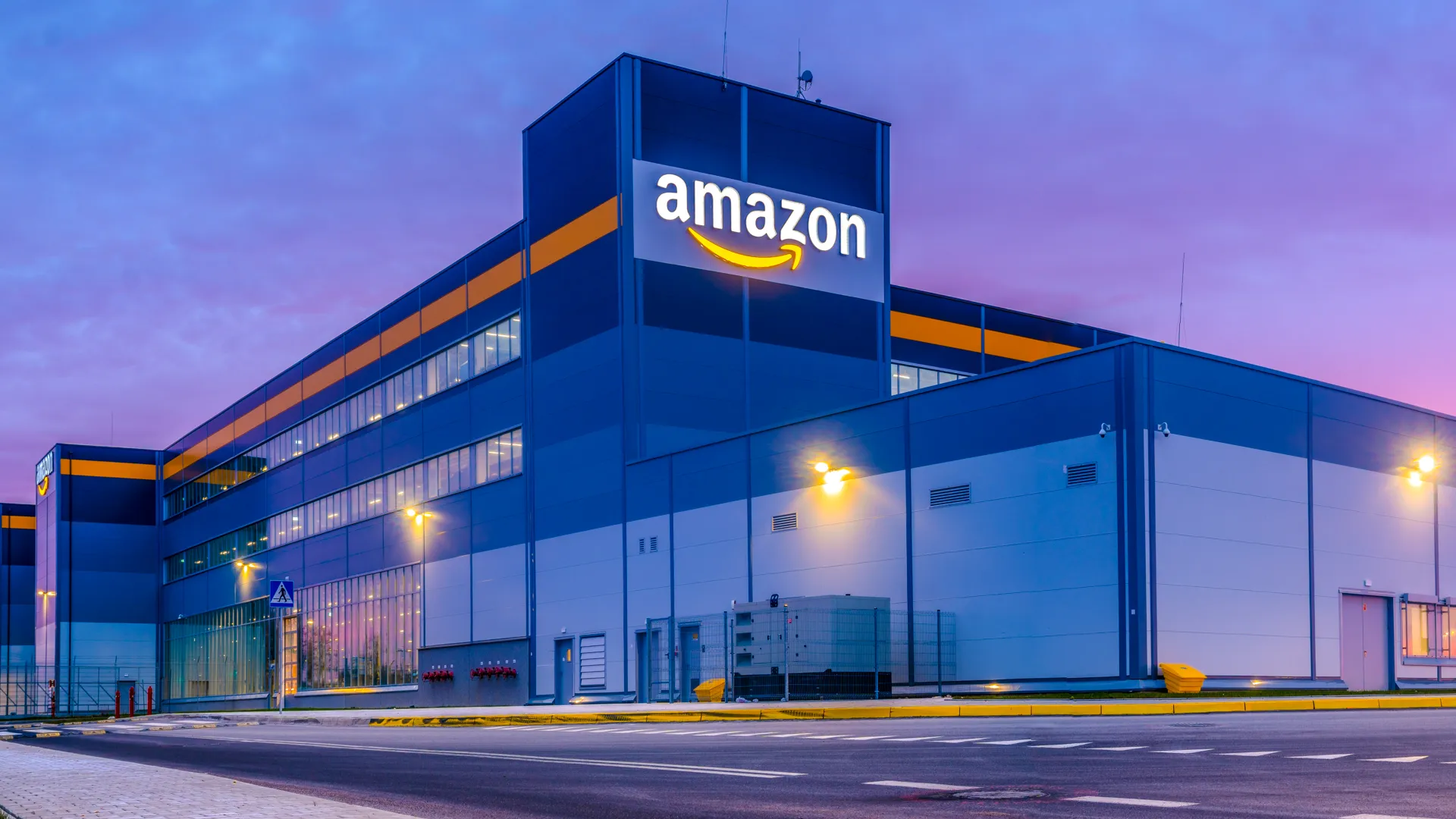 The coronavirus pandemic that swept across the country this year has made life especially hard for some. While medical professionals are deservedly getting a lot of love, hourly workers holding front-line jobs in retail and food production also deserve recognition. When America needed them to stay at work to ensure people could still access essentials, they answered the call in spite of the increased risk.
Fortunately, some of the companies where these people work have shown their gratitude in the way that matters most — cold hard cash. These 30 companies have committed to offering bonuses to low-level employees who stayed on the job even when things got a lot riskier, and some businesses are showing considerably more gratitude than others.
So, here's a look at which companies have shown the most love to their all-important hourly workers.
Last updated: July 24, 2020
Advance Auto Parts
On April 9, Advance Auto Parts announced in a press release that while they would not be offering hazard pay, "team members can receive a grant of up to $300 to help with basic living expenses, including child care costs." It isn't much to the individual, but considering the company has 70,000-plus employees, that means they're prepared to offer up to $21 million in assistance.
Albertsons
Albertsons has been paying employees an extra $2 an hour since March 15 as grocery store employees nationwide have been in high demand. While the bonus ended in June, the company is set to deliver a big one-time bonus as well to recognize their hard work. Employees can expect the equivalent of another $4 per hour worked from March 15 to June 13, with every employee being credited for a minimum of 15 hours a week during that period.
Amazon
While the $2 per hour raise for hourly workers expired at the end of May, it's not the only perk for Amazon employees coping with the crisis. The company also paid out half a billion dollars worth of one-time bonuses, ranging from $250 to $3,000 per employee, depending on the position.
Make Your Money Work Better for You
Best Buy
Best Buy joined with founder Dick Schulze to offer a $10 million employee assistance fund made available to any employee with at least a year of service. The company has also announced a 20% reduction in pay for employees who report directly to the CEO.
Campbell Soup Company
Campbell's saw a huge boost in sales as people settled into the reality of eating at home, and it made an effort to pass at least some of the financial windfall on to its employees. Hourly employees got an extra $2 an hour while front-line supervisors received $100 a week. The bonus pay extended from March 29 to May 3.
Casey's General Store
Casey's General Store announced in late March that it would be offering some significant help for its employees. Full-time and part-time employees are being paid an additional $2 an hour while supervisors are pulling down an extra $100 a week.
Charter Communications
Plenty of employees might have been most excited about the first portion of Charter Communications' April 2 press release — the part that clearly announced that there would be no layoffs. However, they probably also noticed the decision to permanently increase their minimum wage to $20 an hour with two $1.50 pay bumps over the next two years.
Chipotle
Chipotle and other restaurants have been able to remain open throughout the pandemic, but they're clearly in a state of flux as they adjust to the absence of in-store customers. To help employees — and to reflect the increased risks — the company offered a 10% bump in pay for those working between March 16 and April 12.
CVS Health
CVS is an interesting case for the COVID era — operating both as an essential pharmacy chain and as a health insurer. One part of their response has been to offer bonuses to essential employees ranging from $150 to $500.
DaVita
Healthcare provider DaVita is making an effort to provide extra pay to its 55,000 workers during the pandemic. The company gave an extra $100 a week from late March to the beginning of May.
Dollar General
Dollar General is a dollar store chain with thousands of locations across the country, some in neighborhoods where they're one of the only options for buying necessities. They announced plans at the end of April to inject another $25 million into their employee bonus fund, bringing the total to $60 million.
Make Your Money Work Better for You
Gap
The Gap is working to launch a fund to support team members during these trying times. CEO Sonia Syngal and chairman Bob Fisher announced that the Gap Foundation would launch the fund with $1 million in seed money.
General Mills
General Mills is making an effort to recognize the additional risks created for those employees who can't work remotely. They announced on April 1 that they would be paying a daily bonus to factory workers for a minimum of four weeks.
Hormel Foods
Late April brought news that Hormel Foods would nearly double the size of its first bonus ($4 million) to $7 million, with the second bonus getting paid out during the first week of July. It brings the per-employee payments to $800 for full-time workers and $300 for part-timers.
The J.M. Smucker Company
Smucker's told employees that it was "committed to do our part to ease" the concerns created by uncertain times. That same release from late March announced that they would be paying a one-time $1,500 hardship award to about 5,700 employees with duties that required them to be on the ground in manufacturing, distribution and other functions that couldn't be done remotely.
JPMorgan Chase
Yes, the combination of "big banks" and "bonuses" usually signals the sort of news story that will spark ire — but in this case, it's not big executives who are cleaning up. JPMorgan Chase offered a bonus of up to $1,000 to tellers and other essential front-line employees working at company buildings while earning less than $60,000 a year.
Kraft Heinz
Packaged foods like those produced by Kraft Heinz have been a cupboard staple for many during the pandemic, so Kraft Heinz clearly needs to keep production going in spite of the virus. The company provided a stipend of $100 a week to factory workers until May 6.
Kroger
The grocery chains that exist under the Kroger umbrella have been a lifeline for many communities during the lockdown, and Kroger offered "Hero Pay" to front-line workers as a way of recognizing that. The company boosted hourly pay by $2 an hour for hours worked between March 29 and May 16.
Make Your Money Work Better for You
Kwik Trip
Convenience store chain Kwik Trip boosted hourly pay for its front-line associates from mid-March to late April to recognize the additional risks they were taking during trying times. Retail workers got an extra $2 an hour from March 13 to April 23, while support center workers got the same from March 15 to April 25.
Lowe's
Some folks stuck at home during an unexpected stretch of unemployment turned to home improvement, and Lowe's has been one beneficiary. They responded with a $2 an hour wage increase for all hourly associates during the month of April, and there were one-time bonuses in May of $300 for full-timers and $150 for part-timers.
McDonald's
McDonald's employees got some recognition for the additional risks they took on to keep feeding people in a pandemic. The Golden Arches offered all workers a 10% bonus for the month of May.
Pilgrim's Pride
Pilgrim's Pride offered up a total of $200 million in support of its employees, $50 million of which went directly to team members in the form of bonuses. There was also $50 million earmarked for support in the communities where their workers live.
Starbucks
In addition to a raft of safety measures meant to protect employees and customers alike, Starbucks offered up additional service pay of $3 an hour to those employees who were able to continue to work from March 21 to May 31.
Target
Another box store that provides everything from groceries to furniture, Target opted to recognize the additional risks being taken by front-line employees during the pandemic. They offered up a temporary $2 an hour wage increase that began on March 25 and ultimately extended through the end of May.
The Home Depot
Home Depot is a haven for anyone needing to do home repairs in their spare time. The company offered hourly associates $100 a week and part-time associates $50 a week beginning in March to reflect their gratitude.
Tractor Supply
Tractor Supply Company offered "paid incremental appreciation bonuses" that started March 16 and ran through June 27. From there, the company said that a permanent increase in pay will be in place.
Make Your Money Work Better for You
Walgreens
Walgreens announced via press release on March 22 that it would issue one-time bonus payments to hourly workers in stores and distribution centers. Full-time employees started receiving $300 payments in late April, while part-timers got $150.
Walmart
Walmart, the world's biggest retailer, boosted entry wages for workers in e-commerce warehouses by $2 an hour from late March through late May and committed to paying out $550 million in cash bonuses to hourly staff. In late July, the retailer announced another $150-$300 bonus that will be provided to employees on Aug. 20.
Wayfair
Wayfair wanted to produce a bonus plan that its employees would consider, well, fair, and maybe even good. The interior decor site offered a hefty $4 an hour pay increase to hourly employees working in fulfillment centers and home delivery operations that ran from mid-March until June 20.
Wendy's
Wendy's gave hourly crew members, shift managers and assistant general managers a five-week bonus that began on April 1. During those five weeks, those employees received a straight 10% boost in their hourly pay.
More From GOBankingRates