What Is Embedded Finance and What Does It Mean for Consumers?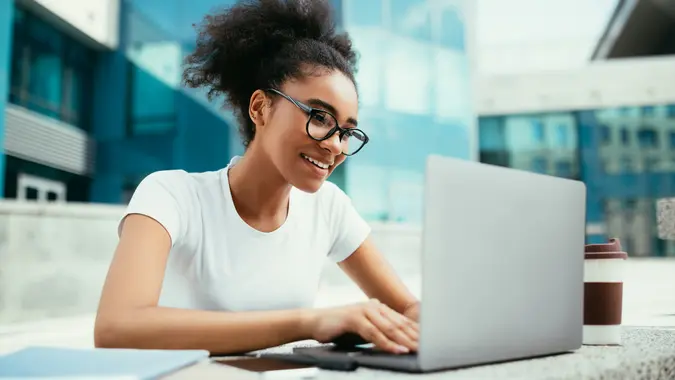 Prostock-Studio / iStock.com
The digital age has greatly accelerated the adoption of embedded finance. As with the COVID-19 pandemic, embedded finance existed long before the digital age, but with so much of our lives moving online today, we need solutions to keep up with an increasingly digital world.
This is where embedded finance enters the picture. It allows customers to conduct transactions online without relying on traditional financing models. This makes transactions quicker and more convenient, removing much of the friction that may otherwise have stood in the way. Let's take a closer look.
What Is Embedded Finance?
Embedded finance integrates financial services like payments, lending and insurance into the business models and workflows of non-financial businesses. Embedded finance gives customers access to financing options without relying on financial institutions.
One of the most recognizable examples of embedded finance is the use of embedded payments. Apps like Uber and Lyft, DoorDash and Venmo use embedded payments. Rather than paying with cash or working with your bank to transfer the money, you can pay directly in the app.
Make Your Money Work Better for You
Other key players in embedded finance are payment apps like Apple Pay and Google Pay. You can also include popular payment processors like PayPal, Square and Stripe. Embedded finance is an integral part of all of these businesses.
Poll: Are You Concerned About the Safety of Your Money in Your Bank Accounts?
How Does Embedded Finance work?
Embedded finance integrates financing options with existing systems, such as mobile apps, marketplaces or e-commerce platforms. This is generally done with APIs or SDKs. This allows customers to access the embedded financial services without the need to leave the service or platform.
The service or platform then shares data with the business providing the financial services to complete the transaction. In the case of embedded payments, a payment processor is then used to facilitate the movement of money. Often, the entire process can be handled without a customer contacting their bank.
Benefits of Embedded Finance
Embedded finance has many benefits for businesses and consumers. The most obvious benefit is convenience, as embedded finance meets customers where they are at the time of purchase.
Make Your Money Work Better for You
Embedded finance also gives customers access to financial services. In some cases, it could be a solution for unbanked and underbanked consumers. These customers may have had trouble buying the things they need in the past, especially without access to traditional banking services. Embedded finance can help those consumers by providing an alternative. For instance, "buy now, pay later" services can be a lifeline for those who couldn't get approved for a loan in the past.
This also leads to another possible benefit of embedded finance: potential cost savings. By eliminating the need for separate financial service providers, consumers may be able to save money on fees and other costs associated with traditional financial services.
More From GOBankingRates