How Can You Support Your Favorite Local Coffee Shop?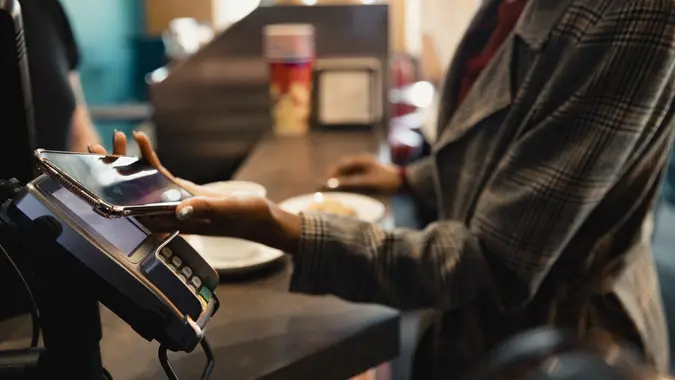 SolStock / iStock.com
Coffee shops are defining parts of neighborhoods. They're places for people to meet up with friends, bang out their next project and get their daily caffeine dose on the way to work. Even if you're loyal to Starbucks or The Coffee Bean, you can't deny the power of a good hole-in-the-wall café.
It's not easy to run a successful small business, though. Bureau of Labor Statistics (BLS) data shows that 20% of new businesses fail within their first two years, 45% fail within their first five years and 65% within 10 years. The coffee industry, in particular, is very competitive. 
So how can you extend your support to these local shops? Your power as one person goes farther than you think. Here are six ways to make a difference for your favorite café.
Become a Regular
This one may seem kind of obvious, but if you want to help out your local coffee shop, simply buy your coffee there.
"The number one way to support your favorite coffee shop is by becoming a frequent patron. Whether you go every day or just once a week, visiting regularly helps keep business strong and lets owners know that there's demand for their product," said Kristin Uptain, marketing manager at Redde Payments.
Use Word-of-Mouth Advertising
You can also show your coffee shop love without opening your wallet.
Make Your Money Work Better for You
"When you're not actively patronizing your local coffee shop, you can use social media to like, comment on and share their posts/stories and make posts about them to brag about the product," said Eric Elggren, co-founder of Andar. "Word-of-mouth is a proven marketing tool, and social media is an easy way to get the hype going."
Write a Review
It's likely that before visiting a new café or restaurant, you've checked out their online reviews first. These reviews can help weed out the good spots from the bad ones and help potential customers determine where they want to spend their money. 
"It's simple and free to show your support for local businesses right now by leaving an honest review on Google, Yelp or Facebook. You'll lend a helping hand over the internet," said Scott O'Brien, head of sales at PPC Ad Lab.
Buy Gift Cards
"Gift cards are a convenient way to show your support right away while also rewarding yourself at a later date. See whether the store sells them online, or give them a call to learn more about how to get your hands on one," said Kavin Patel, founder and CEO of Convrrt.
Coffee shop gift cards also make great presents for friends, family or colleagues, and may help your local shop win over new patrons.
Make Your Money Work Better for You
Tip Generously 
The employees at your coffee shop make a big difference in how successful it is (and how good your coffee is). Showing your gratitude through tipping is a nice way to support them and indirectly support the business.
"There's never been a better time to tip. While most people will always tip their pizza deliverers or Doordash drivers, it's actually not very common for people to tip their local coffee shop — even when there's a clear tip jar right on the counter," said Maria Britton, CEO of Trade Show Labs. 
"With inflation so high, businesses are struggling to pay their employees a fair wage without going out of business, and this hits small, local businesses especially hard. So when we tip our local coffee shops, we're making a difference and helping the business and its employees thrive (or at least survive) during a time of economic hardships."
Ask the Owner 
"Most coffee shops are run by the owner. Speak to that person and ask them what would help besides buying the coffee. You'd be amazed how hard it is to get access to quality skills for a small business," said Dennis Shirshikov, strategist at Awning.com.
The owner may need help setting up a website, making signs or any other niche skills you can offer them.
More From GOBankingRates
Make Your Money Work Better for You