How Target, Kohl's, Nordstrom and Others Sparked a Retail Renaissance

7 min Read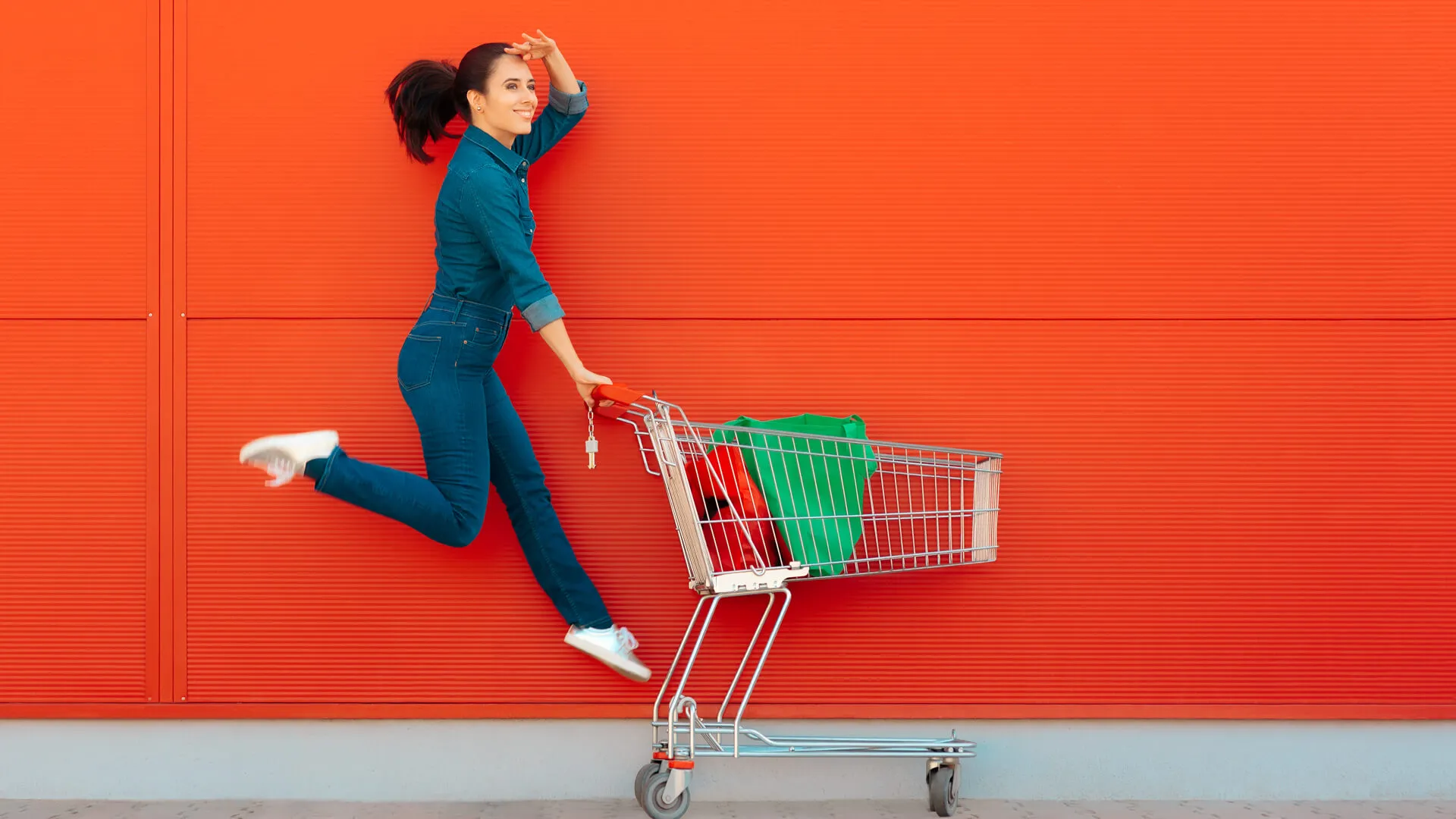 Once upon a time, it seemed the retail industry as we knew it was fading into oblivion. Online giants like Amazon were poised to oust traditional retailers, such as Target, Kohl's and Nordstrom — but they fought back by tapping into new business plans.
Amazon's sales totaled $63.40 billion for the quarter ending June 30, 2019 — up 19 percent year-over-year — but many popular brick-and-mortar stores are thriving and giving the company a run for its money.
Click through to look at 12 retail stores finding success despite the click-and-mortar era that is killing off so many stores.
Last updated: Sep 26, 2019
Make Your Money Work Better for You
Target: Updating Stores, Partnering With Celebrities and Enhancing Online Strategy
Target is spending more than $7 billion to update stores through 2020, according to the Associated Press. The company is also working its way into urban areas by building smaller stores and improving the customer experience by retraining employees and increasing their pay.
The company also continues its long-standing tradition of celebrity partnerships, including this year's 20th year anniversary of collaborating 20 with high-end designers.
Along with all that, the Target Online store now offers same-day delivery at more than 1,110 stores in 160 markets, a curbside pickup that is available at more than 800 stores and next-day delivery that is available for many items nationwide, according to the Associated Press.
Kohl's: Shrinking Stores and Teaming Up With Aldi
In an effort to cut costs, Kohl's is working to downsize hundreds of its 1,160 stores from 90,000 square feet to roughly 60,000 square feet, according to Fortune. Some stores that shrunk by approximately 30 percent will have a portion of the building leased or sold to a complementary retailer.
One of these businesses coming in is Aldi, as the company announced in early 2018 that the grocery chain would open in 10 Kohl's stores across the country. There's been no mention of a Kohl's discount being offered at Aldi, but who knows what the future might bring.
Nordstrom: Special Sales Events and In-Store Pop-Ups
This high-end department store is able to compete with Amazon because it offers a different type of product line. In the second quarter of 2018, Nordstrom had its biggest day yet for online sales during the store's Anniversary event, exceeding its previous record by 80 percent, at 10 times the company's average daily demand, the company revealed during an earnings call with investors. Nordstrom continues to innovate by throwing major shade at the competition — accepting returns from Macy's and Kohls. 
Frequent in-store pop-ups make it enticing to shop Nordstrom because the pop-up provides a unique experience. Pop-In@Nordstrom takes on a different theme or designer each month, giving customers a reason to make frequent visits.
Make Your Money Work Better for You
Best Buy: Introducing New Services
In an effort to enhance the shopping experience, Best Buy has sweetened the shopping experience for customers. The company has announced a new app feature, allowing customers to alert the store when they're on their way to pick up select items.
Best Buy also introduced a subscription service for its Best Buy tech support, which costs $199.99 per year. Beyond that, the company now offers an In-Home Advisor program, which allows you to bring a personal tech consultation service into your home.
Macy's: Expanding the In-Store Shopping Experience
In an effort to drive traffic to retail locations, Macy's is using enhanced in-store technology experiences to improve the customer experience. New features include virtual reality and augmented reality furniture and beauty experiences that introduce products to customers and help them make a more informed buying decision.
Last year, the company launched The Market @ Macy's, which is currently open at 12 stores nationwide. Designed to help both emerging and established brands reach new audiences, the concept is powered by b8ta technology.
The company also introduced Macy's Backstage, a discount store nestled within some of its larger locations.
The Home Depot: Modernizing Stores and Updating In-Store Pickup
The home improvement giant is in the midst of a three-year investment aimed at modernizing its retail locations. More than 500 locations have already received a wayfinding sign and store refresh, and the company is also working to update the front end areas of its stores.
Home Depot is also working to install pickup lockers near the front of all stores to make it easier for customers to access their purchases when they buy online and pick up at a store.
Walgreens: Launching Partnerships
Walgreens is working hard to prove it's more than just a drugstore. In October 2018, the company announced a collaboration with online beauty retailer Birchbox to create retail experiences in select Walgreens stores and a curated Birchbox shop on the Walgreens website.
Walgreens also debuted a partnership with Kroger in October 2018, which is testing a one-stop shopping experience at 35 Walgreens stores in Northern Kentucky. In July 2018, Walgreens announced its Find Care Now digital platform and marketplace, which aims to connect mobile and online customers with healthcare services at Walgreens stores and with providers within the customer's local community.
Make Your Money Work Better for You
Petco: Increasing In-Store and Online Offerings
Petco has been working hard to become an invaluable source to pet owners. In July 2018, the company debuted its first PetCoach store, offering a variety of customized pet services, posh products and experiences to help owners manage the health and wellness of their pets.
Petco also opened an in-store veterinary hospital in one of its Dallas stores in February 2018, along with its first The Pet Vet veterinary hospital in January 2018 and its first Thrive Affordable Vet Care veterinary hospital in October 2017. Additionally, the company acquired pet insurance marketplace PetInsuranceQuotes.com in January 2018, adding to its collection of pet wellness offerings.
Lowe's: Enhancing Its Curated Product Offerings
Offering something special is one way to keep customers coming back for more. Lowe's has promoted this business model many times, including becoming the only nationwide home center to carry GE light bulbs and several Sherwin-Williams brands, including the stain brands Minwax, Cabot and Thompson's Water Seal, the paintbrush brand Purdy and the spray paint brand Krylon.
The company also started selling select products from the iconic Craftsman brand. It's unknown how these changes factored into sales, but it's worth noting that second quarter 2019 net earnings totaled $1.68 billion, up from $1.52 billion at the same time last year.
Walmart: Expanding Online Grocery Delivery
Garnering more than just traditional retail sales, Walmart also serves as a grocery store for many consumers. Last year, the company announced plans to expand its online grocery delivery service to more than 40 percent of U.S. households. 
Walmart announced a new last-mile delivery pilot service, Spark Delivery, in September 2018. Designed to provide even more efficiency to its grocery delivery program, the pilot allows drivers to sign up for windows of time that work best for them, in addition to providing grocery delivery order details, navigation assistance and more. Further disrupting the market Walmart will be offering a $98 unlimited delivery subscription — making buying groceries from Walmart extremely attractive. 
Make Your Money Work Better for You
Costco: Rolling Out New Delivery Services
When Costco members need groceries, they no longer have to navigate the giant aisles of the warehouse-style stores. In 2017, the company began offering two delivery services — a two-day dry goods option and a same-day delivery that includes fresh foods via Instacart.
The convenience of delivery comes at a price, as the Los Angeles Times reported that goods would be priced approximately 15 percent to 17 percent more than in stores. Still, the partnership with Instacart allows Costco to get on the radar of new customers who might not have previously shopped at the membership-only club.
Dollar General: Keeping It Lean
Although many brick-and-mortar stores are closing up shop, Dollar General is thriving. In 2019, the company plans to open roughly 975 new stores.
The company's success is likely due to several wise business decisions, including small store size — retail locations span 7,300 square feet— carrying items in only the most popular brands and sizes and operating primarily in rural and suburban areas. Keeping costs down has clearly served as an efficient business model for Dollar General, which has been in business for more than 75 years and operates over 15,000 stores.
More From GOBankingRates
Last updated: Sep 26, 2019
About the Author