25 Stocks That Reached Their All-Time High This Year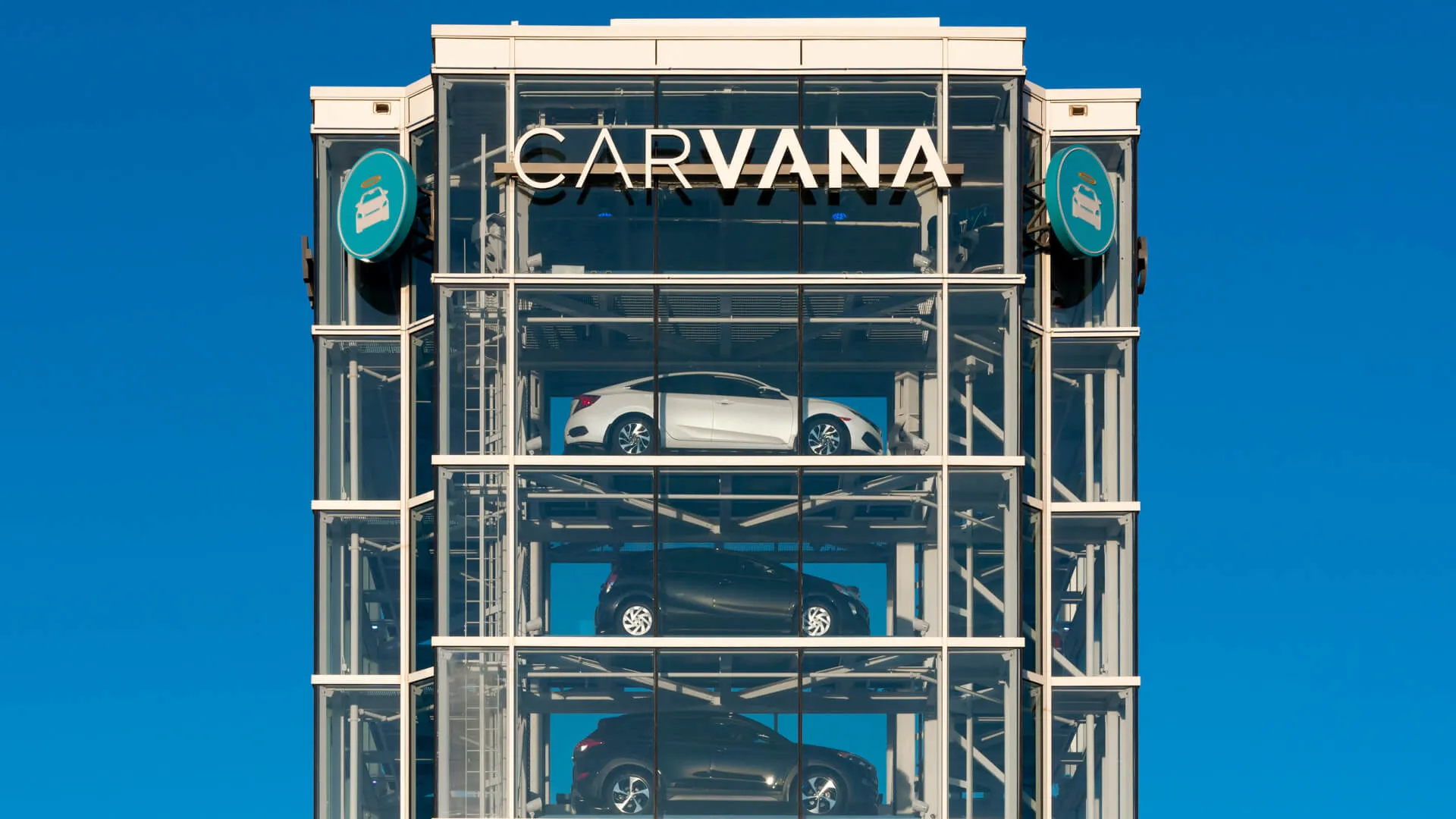 So far in 2019, it has been a very good year for the stock market. The phrase "a rising tide lifts all boats" comes to mind, as many individual stocks have benefited from a strong overall market environment. This doesn't mean all stocks are making new highs, however. In fact, some of the largest and most well-known companies have failed to reach a new high yet in 2019 — including Apple and Netflix. The stocks listed below have all surged to fresh all-time highs in 2019, and many have strong outlooks moving forward.

Chipotle Mexican Grill (CMG)
All-time high: $820.31
Current price: $820.14

Chipotle Mexican Grill has had an eventful history since going public in 2006. After becoming a Wall Street darling and setting extraordinary highs for its first several years on the stock market, Chipotle's shares plummeted beginning in 2015 on reports of customers getting sick from norovirus and E. Coli at its stores. After revamping its menu, cleaning up its restaurants and rehabbing its image, Chipotle is once again setting all-time highs.
Facebook (FB)
All-time high: $205.47
Current price: $183.81

After years of climbing straight up, Facebook shares took a tumble in 2018, losing nearly one-third of their value between June and December. Since then the stock has been in full recovery mode, jumping nearly 50% to a new all-time high in July. The social media pioneer is one of the so-called "FANG" internet stocks — Facebook, Amazon, Netflix and (Alphabet's) Google — that have helped lead the stock market higher over its bull run.
Estee Lauder (EL)
All-time high: $202.84
Current price: $202.20

Estee Lauder shares have been in a solid uptrend since 2009, but they've really skyrocketed lately, rising more than 50% since the beginning of the year. The company is well-known for its prestigious makeup, skin care, hair care and fragrance lines, including DKNY, Clinique, MAC, Michael Kors and Aveda.
The Hershey Company (HSY)
All-time high: $158.40
Current price: $156.48

Hershey Foods' stock price has moved in fits and starts over its long history, but shares have been on a torrid pace in 2019, climbing about 50%. Bullish analyst reports and rising candy prices have helped push the stock to new highs.
Kimberly-Clark (KMB)
All-time high: $143.16
Current price: $140.15

Kimberly-Clark is a 147-year-old conglomerate that many Americans probably know best by brand names such as Kleenex and Huggies. After flatlining for the better part of a decade, KBM shares finally started moving up in 2011. Following a slump in 2016-18, the stock has been a winner as of late, hitting a new record high.
Ulta Beauty (ULTA)
All-time high: $367.01
Current price: $323.08

Ulta Beauty is a fast-growing company that recently uncorked international expansion plans, resulting in higher sales and earnings and a more positive outlook on Wall Street. The company opened its first store in 1990 and is now the country's largest beauty retailer, offering more than 25,000 products. Ulta shares are in a long-term uptrend, though there was a hiccup in 2017 when they lost about one-third of their value. Since then, the stock is up about 75%.
Adobe (ADBE)
All-time high: $312.50
Current price: $285.71

Ever since Adobe shifted to a cloud-based subscription model for its products, revenue has climbed significantly and the stock has been on a roll. With nearly 90% of its revenue now generated by subscriptions, Adobe's top-line growth should be robust well into the future.
Ecolab (ECL)
All-time high: $208.57
Current price: $206.60

The general public might not be overly familiar with Ecolab, but investors sure are. The stock has gone nearly straight up for decades, setting another new high in 2019. Ecolab is the world leader in hygiene, water and energy technologies and services, serving sectors from hospitals to hospitality.
Lockheed Martin (LMT)
All-time high: $384.10
Current price: $381.75

Lockheed Martin, one of the nation's biggest defense contractors, has benefited from a rise in military spending under the Trump administration. The stock has risen more than five-fold since 2010.
Shake Shack (SHAK)
All-time high: $97.09
Current price: $96.32

Shake Shack started as a humble burger stand in a New York City park, but its massive popularity led to a successful IPO in 2015 that valued the company at $1.6 billion. The stock price actually lingered below its IPO valuation for a few years before turning the corner and running to new highs in 2019, more than doubling off its December 2018 low.
Boston Beer Company (SAM)
All-time high: $436.15
Current price: $431.98

Boston Beer has had a volatile run as a stock, but long-term investors should be pleased with the sturdy profits the company has delivered recently. From early 2015 to mid-2017 Boston Beer shares lost more than half their value. Since then, however, the stock has more than tripled in value and now sits near all-time highs. Continued earnings growth, along with a merger with Dogfish Head Brewery, are helping fuel the company's recent success.
Sherwin-Williams (SHW)
All-time high: $536.74
Current price: $524.00

Sherwin-Williams is a great example of the market truism that earnings drive stock prices. The company recently beat earnings expectations, contributing to the recent boost in its share price. With the exception of a few bobs and weaves, Sherwin-Williams shares have had an impressive run over the last dozen years.
Beyond Meat (BYND)
All-time high: $239.71
Current price: $153.97

Beyond Meat went public in 2019, so naturally, it hit an all-time high during the year. Even so, the stock has been a phenomenon, jumping nearly 600% from its IPO price of $25 in May. The maker of vegan burgers and other plant-based proteins has seen shares dip considerably off their high, though a new partnership with HelloFresh bodes well for future financial growth.
Fiserv (FISV)
All-time high: $107.75
Current price: $106.99

Fiserv is a global leader in fintech and payments, with 2018 revenue of more than $15 billion. As the demand for innovation in financial services continues, Fiserv is well-positioned to benefit. Its rapidly rising stock price is a reflection of that.
Waste Management (WM)
All-time high: $120.58
Current price: $118.11

Waste Management is one of many stocks that peaked in the first half of 1999, got creamed over the next year or so and took more than a decade to recover. In fact, it wasn't until 2016 that Waste Management shares climbed above their 1999 high. Since then the stock has surged upwards, nearly doubling in three years. Waste Management is North America's leading provider of environmental solutions, including waste disposal.
Cadence Design Systems (CDNS)
All-time high: $76.38
Current price: $68.79

Cadence Design Systems was an extremely volatile stock during the 2000s, with wild swings culminating in shares dropping below $4 in 2008. The stock price has since reversed course and risen nearly 20-fold. Cadence helps electronics and semiconductor companies create new products by providing them with everything from tools and hardware to chip design, chip packaging, boards and systems.
Wingstop (WING)
All-time high: $102.90
Current price: $102.90

Like its spicy signature product, Buffalo wings, Wingstop has been scorching hot of late — especially in terms of its stock performance. Shares have risen about 60% in 2019 to a new all-time high. Earnings have also been strong for Wingstop, thanks partly to some of the highest profit margins in the restaurant industry.
Carvana (CVNA)
All-time high: $81.37
Current price: $76.62

Carvana is an e-commerce platform that essentially operates as a used car marketplace, buying and selling cars via its website. The company has benefited from impressive financial results amid an ongoing migration to new consumer technologies. Priced at $15 per share in its April 2017 IPO, the stock is up about five-fold two years later.
Medtronic (MDT)
All-time high: $109.70
Current price: $106.91

Medtronic is a medical device company with more than $30 billion in annual revenue and a stock price that often bobs up and down. Lately, shares have been on a run, nearly tripling in value over the past decade. The stock recently got a boost from better-than-expected quarterly earnings and a raised full-year outlook.
CoStar Group (CSGP)
All-time high: $639.41
Current price: 

$614.47
CoStar provides analytics and data for the commercial real estate market in addition to providing an online marketplace. The firm has information on more than 5 million commercial real estate properties and has invested over $1 billion in research operations. That work is paying off in the form of high earnings and a rocketing stock price, which has nearly doubled off its December 2018 low.
Baxter International (BAX)
All-time high:

$88.48

Current price: 

$86.97
Baxter International provided a gut check to investors in 2014-15, when the stock lost half its value. It has since come roaring back, rising about 160% from its 2015 low and setting a new high in 2019. The company has provided renal and hospital products since 1931. Those products produced $11.1 billion in revenue in 2018.
Shopify (SHOP)
All-time high: 

$376.30

Current price: 

$374.97
Shopify has only been a publicly traded company for four years, but it's taken investors on quite a ride on its way to fresh highs in 2019. The company priced its IPO at $17 per share in May 2015. By September 2018, the stock had risen above $160. But the best was yet to come, as shares exploded in 2019 to nearly $375. The provider of cloud-based e-commerce platforms and tools reported quarterly revenue growth of 48% in its August 2019 earnings release.
Service Corporation International (SCI)
All-time high: $48.70
Current price: $47.22

After losing nearly all of its value from 1998 to 2000, Service Corp.'s stock has finally made the round trip, surging to new all-time highs. At the start of the new millennium, the funeral services company was suffering from a high debt load, questionable acquisitions and a slowing death rate. A recovery in earnings has given the stock renewed momentum.
American Tower (AMT)
All-time high: $225.56
Current price: $225.56
Founded in 1995, American Tower is the largest real estate investment trust dedicated to telecommunications real estate such as wireless and broadcast towers. After setting all-time lows back in 2002, American Tower shares have been on fire thanks in part to the move to 5G networks.
Vulcan Materials (VMC)
All-time high: $143.36
Current price: $141.95
Vulcan Materials is the nation's top producer of construction aggregates such as crushed stone, sand and gravel. The company is generating stellar sales and profits on the back of rising demand in both public and private construction projects. Its stock price is up more than 40% in 2019.
More on Money
Current prices and all-time highs are accurate as of Aug. 20, 2019.