19 Franchise Opportunities for $200K or Less
Find out what it takes to own your own franchise.
The beauty of owning a franchise is that it lets you open a business without developing it from scratch, but some franchises are more expensive than others. For example, well-established franchises like McDonald's go for top dollar: The fast-food giant requires potential franchisees to have a minimum of $750,000 cash on hand, and there are other associated fees to consider, too.
Don't be discouraged, however, if you don't have $750,000 in your back pocket to invest in a business. You can still start your own business with one of these low-cost franchises, many of which are household names. GOBankingRates rounded up franchises that cost $200,000 or less in cash, according to Franchise Direct, a company that helps potential franchisees find business opportunities.
Click through to see the franchise openings, and get ideas for starting your own business.
Lennys Grill & Subs
Liquid assets required: $75,000
Lennys Grill & Subs offers authentic Philly Cheesesteaks made with fresh ingredients — even though the restaurant originated in Memphis, Tennessee. The sub shop began to franchise in 2001 and is still open to franchise opportunities across the country.
In addition to the liquid cash of $75,000 and a franchise fee of $25,000, your net worth has to be at least $400,000. If you can swing that though, Lennys boasts big returns. According to the restaurant's site, the top 50 percent of franchisees grossed $750,585 in sales and on average, brought in $81,515 in EBITDA.
2/19
Michael Barera / Wikimedia Commons
Dickey's Barbecue Pit
Liquid assets required: $100,00
Dickey's has been around since 1941, slow-smoking its meats in hickory wood smokers much to the delight of Texas-style barbecue lovers everywhere. The restaurant is all about an inviting, family-style experience, with an open concept kitchen that allows guests to see their food being prepared and the opportunity to converse with the Pit Boss in charge of the barbecue.
Dickey's has grown to become the largest barbecue chain in the world, and it's not just because of the delicious food — the company has franchising down to a simple, cost-effective science. Franchise fees are relatively low at $20,000 for the first restaurant and $15,000 for each additional restaurant, and Dickey's ensures franchisees have comprehensive operations, marketing and training support.
3/19
©Bruster's Ice Cream
Bruster's Real Ice Cream
Liquid assets required: $100,000
Ever heard of Bruster's? If you haven't, you're missing out. The ice cream chain has been around for nearly 30 years and has over 200 locations in 20 states. The company has even expanded overseas, with locations in Guyana and South Korea. Entrepreneur magazine has continually identified the ice cream, froyo and sorbet chain as a top franchise opportunity. And Bruster's describes its fresh, homemade frozen treats as "A Scoop Above the Rest."
Total expenses, including advertising, franchising and royalty fees, range between $275,000 and $325,000, but the liquid assets required are far lower at $100,000. It's also worth noting that if you're looking to open a location abroad, you'll need a minimum of $300,000 in liquidity.
Are you more in the business of eating ice cream than serving it? Try this $120 giant ice cream sandwich cake that ice cream lovers are obsessed with.
Le Macaron French Pastries
Liquid assets required: $75,000
They're sweet, light and eye-catching. Join the trend that's spreading across the U.S. and open up your own macaron shop. In addition to the low startup costs, you won't have to sweat the baking details, either. All baking is done by French chefs at the company's central pastries commissary.
A total net worth of $150,000 is required to be considered for a Le Macaron franchise. The franchise fee is $45,000, and the total investment range for a traditional cafe is $146,000 to $373,500. An even more affordable option is to open a cart to serve venues like festivals and amusement parks. The total investment requirement for a cart tops out at $127,000.
There are nearly 50 Le Macaron shops open across the country, and the company is actively looking to expand nationwide. This might be a great fit if you're looking to make more money without a traditional office job.
5/19
B Brown / Shutterstock.com
Jimmy John's
Liquid assets required: $80,000 
If you've ever had a Jimmy John's gourmet sandwich, then you know they're simply delicious. Now, you can be a part of the winning franchise with as little as $80,000 — and a $35,000 franchise fee. You'll also need to have a net worth of $300,000.
Average 2017 annual sales per Jimmy John's restaurant were $1,128,648. Entrepreneur magazine echoes Jimmy John's profitability, naming the sandwich chain No. 11 in the Franchise 500.
L&L Hawaiian Mixplate
Liquid assets required: $200,000
Say aloha to this successful Hawaiian barbecue chain with over 200 locations across 13 states and looking to expand. You can even own a location inside a Walmart Supercenter and catch the traffic from all those hungry shoppers. 
If you want to join the L&L Hawaiian Mixplate family, you're looking at a franchise fee of $30,000 and an initial investment of somewhere between $135,700 and $527,000 — depending on size and location.
Vocelli Pizza
Liquid assets required: $100,000
Vocelli Pizza has been serving quality pizza and other classic Italian dishes for over 30 years. Now you can get a slice of the pie if you have the minimum cash requirement of $100,000.
The pizza shop has about 100 stores in operation around the U.S. and is currently looking to expand into Alabama, Florida, Georgia, Maryland, Ohio, Pennsylvania, Tennessee, West Virginia, Virginia and Washington, D.C.
To open the pizza chain, you must have a net worth of $250,000. Typically, including the $20,000 franchise fee, the total investment range is $146,000 to $397,900.
The Simple Greek
Liquid assets required: $75,000
The Simple Greek has a number of franchise locations opening up and is still looking to expand its reach across the country. The food chain offers authentic Greek food in a casual yet fast dining experience and only requires $75,000 cash on hand, but you must have a net worth of $300,000.
The total investment range is $318,700 to $675,500. There is also an initial franchise fee of $25,000, but if you're a veteran, you'll receive a 50 percent discount.
Classic Rock Coffee Company
Liquid assets required: $50,000
Forget about quiet coffee shops that invite reading or studying. Classic Rock Coffee Company offers an alternative experience — a coffee house that delivers top-notch caffeinated beverages with rock music ambiance.
The coffee chain franchise has been in business since 2011 and is looking to expand domestically and globally. The average total investment ranges from $218,000 to $420,000, including franchising fee. The chain does, however, require a higher net worth — $400,000 to be exact.
Churroholic
Liquid assets required: $150,000
If you're already familiar with Asian-fusion food chain Hiccups, it's time to meet its other venture: Churroholic. It's perhaps of no surprise that this dessert chain was founded in Anaheim, California, home of Disneyland, where the delicious Spanish treat is a best-seller. The love of churros expands beyond the walls of the Happiest Place on Earth, however. Churroholic has only been open since 2017, and has already expanded to 11 locations. Now, it's looking for franchisees to take its sugar-coated dream across the country.
The total investment for a Churroholic franchise is $350,000.
Cinnaholic
Liquid assets required: $100,000
Not a churroholic? How about cinnamon rolls instead? With $100,000 liquid capital, you can open the next Cinnaholic location. Featured on ABC's "Shark Tank" in 2014, this bakery chain specializes in socially-conscious, vegan-friendly treats everyone can enjoy.
After an investment of $178,000 to $309,500, including a $35,000 franchising fee, you'll be serving up mouth-watering baked goods with 50 flavorful frostings and toppings for your guests to choose from.
Of course, you could spare yourself the hefty cost of opening a franchise and just make yourself a delicious cinnamon raisin bake for a little over $9.
Boomarang Diner
Liquid assets required: $75,000
Boomarang Diner originated in Muskogee, Oklahoma as a single storefront, but over the last 20 years, the diner has blossomed into nearly 50 franchise locations. The restaurants are '50s- and '60s-themed and offer burgers, sandwiches and other diner staples, both dine-in and carry-out. The chain prides itself not only on good food served quickly but on treating the customer well, for a truly memorable experience.
Your net worth only has to be $25,000 to own the next Boomarang Diner, but the total investment will set you back $109,800 to $508,050.
13/19
Minnaert / Wikimedia Commons
Robeks Fresh Juices & Smoothies
Liquid assets required: $100,000 
Robeks has expanded to more than 90 locations across the country since it was founded in 1996. The on-the-go fresh smoothie and juice franchise appeals to those who want a nutritious food choice — and currently, the business is looking to expand its reach. Markets include Arizona, California, Connecticut, Florida, Maryland, New Jersey, New York, Ohio, Pennsylvania, Virginia and Washington, D.C.
The required net worth is $300,000, and there's a franchise fee of $30,000. The initial investment range ranges from $245,000 to $329,500.
14/19
JJBers / Flickr.com
Wayback Burgers
Liquid assets required: $125,000
Wayback Burgers operates in 28 states and has over 145 franchises currently operating worldwide. The business also has hundreds of active contracts to continue its growth.
You too can be part of the success of Wayback Burgers — a burger joint that's been in operation since 1991. Generally, the operating costs to start a franchise are between $300,000 and $400,000.
Rush Bowls
Liquid assets required: $150,000
In 2004, company founder and president Andrew Pudalov quit his finance job in New York City to chase his healthy-living dreams, and thus, Rush Bowls was born. It's a business centered on açaí (and other) healthy bowls that incorporate fresh fruit, granola and honey.
Rush Bowls is currently offering single unit, multi-unit and area developer opportunities throughout the country, and the franchise fees vary respectively but are between $80,000 and $150,000. The total investment will cost franchisees $282,500 to $499,000, including fees.
16/19
Phillip Pessar / Flickr.com
Miami Grill
Liquid assets required: $150,000
The South Beach casual dining place has come a long way since its debut in 1988. Miami Grill originated as a sub place, but its menu has evolved to offer everything. The restaurant received a key equity partner — Armando Christian "Pitbull" Pérez — in 2012.
Currently, there are over 200 Miami Grill restaurants under contract, but the business is determined to grow both domestically and internationally. Right now, however, the restaurant appears to be looking for new business ventures in Florida. The total investment range for this franchise is $267,000 to $488,000, and a $500,000 net worth is required.
17/19
Mark Turnauckas / Flickr.com
Teriyaki Madness
Liquid assets required: $200,000
Another Asian food franchise opportunity worth considering is Teriyaki Madness. The business has had exceptional growth in recent years — including in new markets. Franchise opportunities currently exist throughout the U.S.
The good news is that the $200,000 of liquid capital needed includes the franchise fee of $45,000. However, the initial investment alone for a Teriyaki Madness franchise will cost you somewhere between $350,000 and $400,000.
Lumberjacks Restaurant
Liquid assets required: $100,000
There's no confusing this restaurant chain with another run-of-the-mill food joint. You're sure to notice the difference when you're greeted by the 12-foot lumberjack standing outside. And the interior of Lumberjacks Restaurant keeps the log cabin theme going, with old saws and faux trees lining the walls. Guests enjoy old-fashioned, family-style food big enough to satiate even the largest appetites.
Lumberjacks Restaurant requires a reasonable $40,000 franchising fee. But, all told, your investment could get pricey — anywhere from $450,000 to $1,320,000.
Craving the Curls Rolled Ice Cream
Liquid assets required: $50,000
Husband and wife team Renee and Randy Hayden started this family business in Paducah, Kentucky with the help of their daughters. It's based on a crazy concept taking the culinary world by storm: Ice cream doesn't have to be scooped — it can be rolled. Everything is made fresh and delicious at Craving the Curls, from its Peachy Keen to its O Oreo flavors.
Craving the Curls will consider single unit franchises, but its ideal franchisee is someone who is looking to open three to five locations. The total investment for a franchise is between $112,000 and $228,000 depending on the size of the location — units are 1,000 to 1,800 square feet.
More on Business
Erica Corbin contributed to the reporting for this article.
About the Author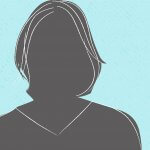 Lia Sestric is a Pittsburgh native and graduate from E.W. Scripps School of Journalism at Ohio University. Her bachelor's degree is in Broadcast News. She has written and produced television news stories in the Los Angeles area and Charleston, S.C. In 2012, Lia began to freelance write on the side about higher education and careers for Yahoo! Finance. Lia is now based in the Washington, D.C. area and continues to work on national and local writing contracts. Her work frequently appears on 
major sites like Yahoo, The Huffington Post, MSN, Entrepreneur, Business Insider, USA Today, in addition to GOBankingRates. 
You can follow her on Twitter @liasestric and Facebook @LSHWrites. Lia can be reached by email lia.sestric@gmail.com.