Richard Branson Gave Elon Musk a Brilliant Career Tip You Need to Steal Right Now

7 min Read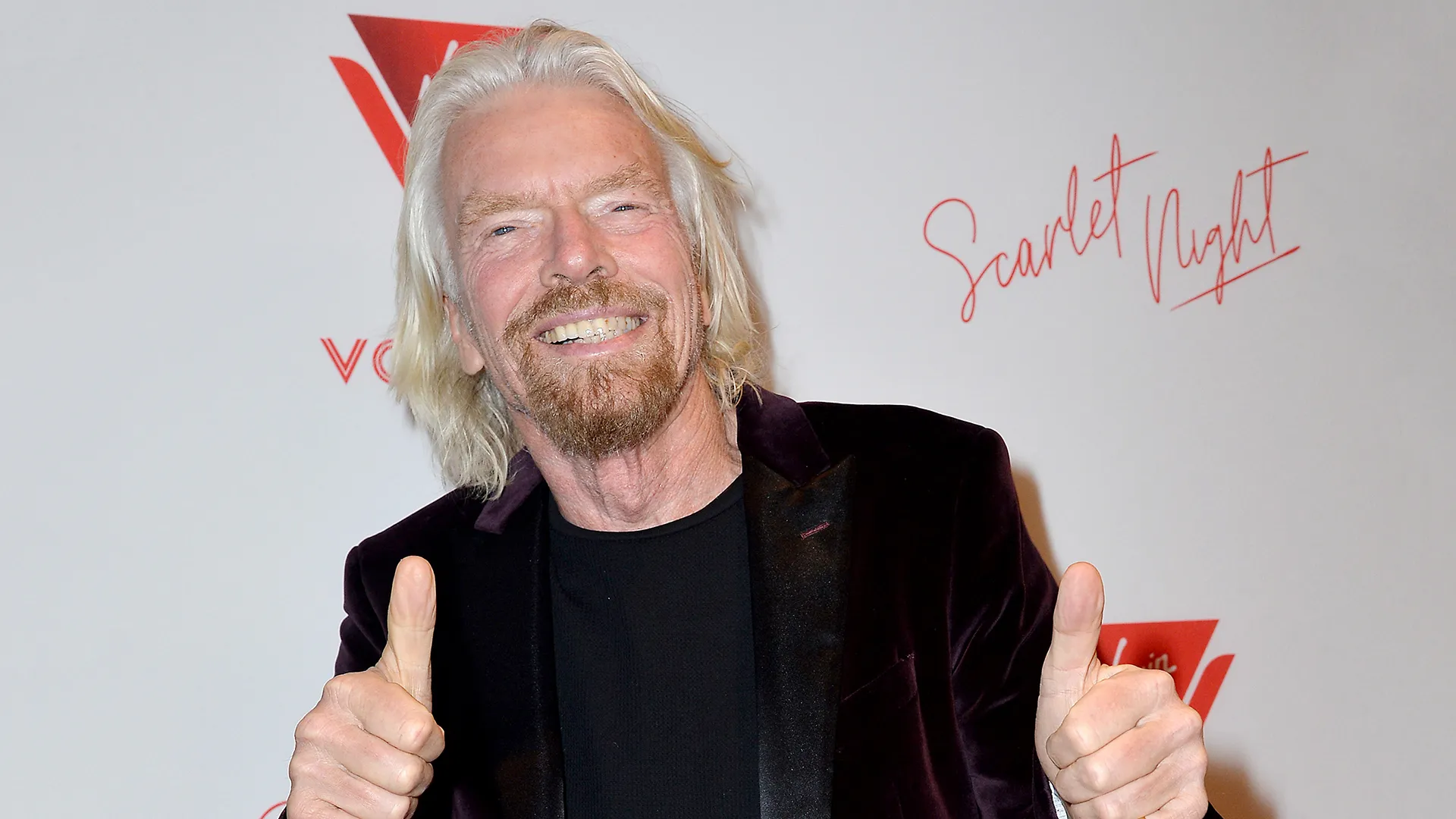 Virgin Group's Richard Branson had some wise words to offer Elon Musk in light of the Tesla founder's recent controversies. Both entrepreneurs have done crazy things to get to the top, so Branson probably understands what it's like to be in Musk's shoes.
When asked in October what advice he would give to Musk, Branson said to CNBC's Nancy Hungerford, "I think he maybe needs to learn the art of delegation. He's got to find time for himself, he's got to find time for his health and for his family. He's a wonderfully creative person, but he shouldn't be getting very little sleep. He should find a fantastic team of people around him."
Even if you're not in as tough of a spot as Musk, here's why anyone can benefit from Branson's career advice.
Make Your Money Work Better for You
Achieve More by Delegating Routine Work
The No. 1 thing Branson recommended is for Musk to learn the art of delegation — which is sound advice. In an essay published by the Harvard Business Review, career and business strategist Jenny Blake said that delegating helped her bring her business back from the brink of collapse and even helped her triple her income. That's because delegating enables you to use your time more effectively.
"Tasks that are relatively simple probably are not the best use of your time," she said in the article. "Very straightforward tasks can (and should) be handled by anyone but you."
Don't Miss: 20 Inspiring Entrepreneurs You Need to Follow on Social Media
Delegating Allows Team Members to Develop New Skills
"Your most important task as a leader is to teach people how to think and ask the right questions, so that the world doesn't go to hell if you take a day off," Jeffrey Pfeffer, a professor at Stanford University's Graduate School of Business, told the Harvard Business Review.
If you're not delegating, your productivity will suffer — as will the performance of everyone else on your team if they're unable to learn and grow in their roles. Learning new skills is one of the best ways to successfully climb the career ladder.
Delegating Shows Your Employees That You Trust Them
No one wants to work in an environment where they feel like they are constantly having their hands held. A good leader allows their subordinates to try new things and learn from mistakes.
"If you want people to learn, you have to permit them to make mistakes and figure out how to correct them," Pfeffer told the Harvard Business Review.
Showing your subordinates that you trust them is also one of the ways to create meaningful relationships at work.
Make Your Money Work Better for You
Outsourcing Tasks Can Inspire Process Improvements
When you're used to doing the same task, it's easy to become set in your ways. Delegation allows for a fresh set of eyes to examine the task and come up with better ways to tackle it.
"When employees take a job or process over, they might have an entirely novel approach to it. Many times it can even be a major improvement over what you would have done. When you continue doing things the same way and refuse giving anyone a chance, then there is no opportunity for any different and new process improvements, approaches or any possible innovations," according to the Brighton School of Business and Management.
Spending Time Alone Can Make You a Better Leader
In addition to learning the art of delegation, Branson recommended that Musk "find time for himself." As a leader of a company, it's tempting to work around the clock, but this can actually be counterproductive. Good leaders often get their best ideas from time spent in solitude.
"Great thinkers and leaders throughout history — from Virginia Woolf to Marcel Proust to Apple co-founder Steve Wozniak —  have lauded the importance of having a metaphorical room of one's own," said Scott Barry Kaufman and Carolyn Gregoire in the Harvard Business Review. "It is often in solitary reflection that ideas are crystallized and insights formed."
Find Out: The First Thing These Famous and Successful People Do Every Morning
Being Healthy Can Boost Your Mood and Energy Levels
Branson also recommended that Musk find time for his health and maintain a work-life balance. There are several links between healthy behaviors and effective leadership, including the relationship between eating healthy and overall energy and mood.
Eating a balanced diet with an emphasis on vegetables, whole grains and healthy oils can help keep energy levels high, according to Harvard Health Publishing. Eating healthy can also lower your risk for depression. An energetic, optimistic person will be a better leader than a lethargic, depressed one.
Make Your Money Work Better for You
Maintaining Your Health Can Translate Into Better Time Management
According to Forbes, "following the meal-scheduling rules of healthy eating, such as having full meals at certain times of day, will force you to structure other aspects of your workday."
If you schedule meals and workouts, you're more likely to be better about scheduling times to complete work tasks as well. Having strong time-management skills is essential to becoming a successful leader.
Being Healthy Can Help You Look the Part
Effective leaders can certainly come in all shapes and sizes, but unfortunately, people tend to make snap judgments based on appearance. According to research cited by the Wall Street Journal, being overweight can undermine a person's perceived leadership skills. So, as silly as it might seem, being and looking healthy can help improve how your subordinates view you as a leader.
These self-made billionaires — and college dropouts — have unconventional career advice to help you achieve success.
Parenting Can Teach You Management Skills
Branson also suggested that Musk should find time for his family, which could actually help him hone his leadership skills.
Marian N. Ruderman, research director at the Center for Creative Leadership, told Forbes that parenting teaches you vital leadership skills such as multitasking, handling stress and negotiating.
"In parenting roles, you get a chance to do a lot of the same things you do as a manager," she said. "You get to hone your interpersonal skills. You learn how to develop other people. It's another opportunity to learn from experience."
A Lack of Sleep Can Hurt Your Ability to Lead
Branson made note of the fact that not getting enough sleep could be a cause of Musk's recent slip-ups — and his beliefs might be spot-on.
"Insufficient sleep and fatigue lead to poor judgment, lack of self-control and impaired creativity," said Christopher M. Barnes, an associate professor of management at the University of Washington's Foster School of Business, in the Harvard Business Review. "Moreover, there are lesser-known secondary effects in organizations. My research shows that sleep deprivation doesn't just hurt individual performance: When managers lose sleep, their employees' experiences and output are diminished too."
Related: 16 Successful Entrepreneurs on the Worst Advice They Ever Received
Make Your Money Work Better for You
You Need a Strong Team Around You to Succeed
Branson said that Musk "should find a fantastic team of people around him." Building up a team of people that you can trust and rely on is essential if you want to lead effectively.
"A leader needs to build a team that can consistently perform, execute flawlessly and attain goals," said Taunya Williams, marketing strategist for Viverae, in a Forbes article. "They need to create a team that can earn the respect of the organization, take responsibility and learn from mistakes."
This advice all circles back around to your ability to delegate — clearly, Branson knows what he's talking about. However, Musk has given his fair share of great career tips, too.
Click through to read Musk's tips for aspiring entrepreneurs.
More on Making Money in Business
We make money easy. Get weekly email updates, including expert advice to help you Live Richer™.
About the Author