Why That 33% GDP Bump Is Actually a Loss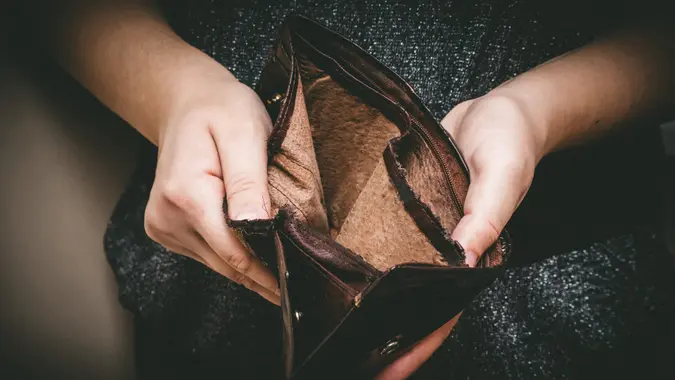 Stas_V / Getty Images/iStockphoto
Since the economy slumped into a COVID-19 driven recession in the second quarter, financial experts have been trying to predict how quickly the economy would rebound. The news from the Commerce Department's report on Thursday that U.S. gross domestic product (GDP) grew at an annualized rate of 33.1% in the third quarter appeared to be cause for celebration. It is, after all, the largest "output gain" since the 1940s.
This significant increase resulted from businesses reopening and consumers spending relief money from the $2.2 trillion CARES Act. Consumer activity accounts for 68% of GDP.
On the positive side, personal consumption increased by 40.7%, and gross private domestic investment increased to 83% with a 59.3% increase on the residential side. Yet personal income dropped significantly as did personal savings.
In starker terms, the GDP increase is only an illusion of growth. It is an improvement over the second quarter's poor showing, but it doesn't return the GDP to its robust pre-pandemic numbers, instead, leaving growth at 3.5% lower than it was at the end of 2019. To rebound to its pre-pandemic levels, third-quarter growth would have needed to jump closer to 46%. In more transparent terms, CNBC reported "the economy contracted 9% in the second quarter and 2.9% in Q3."
Make Your Money Work for You
"If the provisional figure is correct, the US economy has now recovered to around 10% below its level in the first quarter, before the onset of the pandemic in the US," said Cailin Birch, the global economist at the Economist Intelligence Unit.
In fact, according to Business Insider, economists believe a full economic recovery may take years and are predicting lower than average growth for the fourth quarter. This may be partly due to the fact that there is no future stimulus package like the CARES Act, which has been cited as the key reason for the third quarter spike, in the works with Congress.
Economists are sticking with a modest prediction of a 4% increase in growth for the fourth quarter of 2020.
More From GOBankingRates
Make Your Money Work for You