The Recession Is Here — It's Time To Make These Financial Moves
There are steps you can take to protect your finances.
dima_sidelnikov / Getty Images/iStockphoto
On Aug. 14, 2019, the market went into a panic when the yield curve inverted for the first time in many years. The market reacted because such an inversion signaled a recession in past economic cycles. Another factor in the panic was the fact that an economic expansion started more than 10 years ago and, since World War II, the average economic expansion has lasted 58.4 months. As predicted by some economists, the U.S. officially entered a recession in February 2020, according to the Wall Street Journal. And that was before the coronavirus shook the global economy.
Understanding the cause of a recession and how to minimize its effects on your family budget can go a long way toward maintaining your financial stability.
Last updated: June 25, 2020
1/25
tetiana.photographer / Shutterstock.com
Internal Factors That Influence Recessions
The question on the minds of many is, "How long will the recession last?" Although we cannot yet answer that question, we know that many factors have led us in this direction.
2/25
Dilok Klaisataporn / Getty Images/iStockphoto
US Policy
Policy can have a significant effect on the performance of the economy, and perhaps no policy has inspired more discussion than trade — specifically, the U.S.-China trade war. The Congressional Budget Office predicted a 0.3% reduction in gross domestic product as a result of the tariffs imposed on China. Tariffs increase the price of imported goods, often harming a country and its businesses. With imports costing more, economic activity falls.
3/25
uschools / Getty Images
US Administration
Lower interest rates from the Fed, less taxation and fewer regulations are factors that can increase economic activity.
Many credit President Donald Trump's 2017 Tax Cuts and Jobs Act with expanding the length of the economic cycle. Trump also vowed to cut regulation, but most credit him with slowing regulation growth rather than slashing it. Democrats argue that such cuts benefit big business at the expense of the American consumer.
4/25
Michael Candelori / Shutterstock.com
President Donald Trump
Since Trump became president, the market has often moved up or down based on his tweets. According to Barron's, investors don't react only to the content of the tweets. Stock prices typically drop on days the president tweets more than 35 times and rise on the days he posts fewer than five tweets — regardless of the content.
Get Started: 60 Money Moves That Could Set You Up for Life
5/25
Tatiana Bulanova / Shutterstock.com
External Factors
Many other countries were already facing recessions before the rise of the coronavirus. In Europe, both the U.K. and Germany saw negative growth in the second quarter of 2019, and Italy, with its massive debt load, has been in a recession since last year.
The State of Some Global Economies
Lockdowns imposed by governments to control the spread of the coronavirus had greater effects on economies that rely on jobs in industries like construction and tourism that cannot be done at home. Furthermore, countries struggling with massive debt offered less generous stimulus packages, creating additional instability in consumer spending.
7/25
claffra / Getty Images/iStockphoto
How a US Recession Could Affect the Rest of the World
Many analysts believe that "when the U.S. sneezes, the rest of the world catches a cold." The U.S. remains the world's largest economy. China might someday eclipse the U.S., but for now, it and other countries depend heavily on the U.S. consumer. Hence, a U.S. downturn likely holds serious repercussions for the world.
8/25
Pavel L Photo and Video / Shutterstock.com
Supply Chain Disruptions
Slowdowns in production and transportation restrictions due to the coronavirus response can lead to supply chain disruptions. Even U.S.-based manufacturers may deal with production delays if they're waiting for materials or parts from overseas. This can have serious consequences for small businesses that lack the capital of larger companies.
Make the Most of Your Money: 18 Reasons Why You Should Be Using Your Credit Cards More
9/25
Kameleon007 / Getty Images/iStockphoto
Indicators of a Short-Term Recession
Despite the confirmation of a recession, there are other indicators that point to continued economic strength. This leads some economists to believe that it's too early to predict the severity of the recession.
10/25
pcess609 / Getty Images/iStockphoto
High Unemployment
In harder times, employers tend to shed jobs to save money. Unemployment rates neared 15% in April, but economists are still waiting to see how many of these people return to work as businesses start to reopen.
11/25
katleho Seisa / Getty Images
Consumer Spending
The economy depends heavily on consumer spending. Spending decreased in March and April, but it has already started to rebound.
12/25
PredragImages / Getty Images/iStockphoto
Surviving the Recession
Optimism aside, now that the U.S. is in a recession, most would consider it prudent to prepare for an extended recession or an outright depression. Such an occurrence could hurt a lot of people. In fact, a GOBankingRates survey found that 37.62% of respondents had done nothing to prepare for such a downturn.
People react to recessions in a variety of ways, and some actions certainly help more than others. Use these recession survival tips to lessen the impact of the recession should you lose either your primary or secondary sources of income.
13/25
Pra-chid / Getty Images/iStockphoto
Build and Live Within a Budget
Perhaps the most potent tool to fight a recession is knowing what you spend in the first place. For this process, budgeting becomes critical. First and foremost, budgeting gives you control over what you spend. This gives you the knowledge needed to track spending. It will also help prevent overspending on unnecessary things such as vacations or lattes, especially at a critical time. Moreover, it allows you to build savings — savings that will come in handy should your income fall.
You can take this a step further by creating an "emergency budget." This will help you direct spending to only the most critical items should a loss in income occur.
14/25
Weekend Images Inc. / iStock.com
Minimize Debt When Possible
Surviving during a recession can be difficult enough with your current bills. Having debt left over from past spending makes coping with a downturn all the more challenging. Next to getting on a budget, eliminating debt as much as possible is arguably the most crucial step. With fewer bills, you'll increase the chances of getting through a recession without worsening your family's financial setbacks. Many Americans have heeded this lesson. A GOBankingRates survey found that to prepare for a recession, 26.85% of respondents paid off most of their debt, and another 32.14% avoided taking on debt.
15/25
Drazen_ / Getty Images
Maximize the Value to Your Employer
Even at the height of the Great Depression, with 25% unemployment, 75% still held a job. But a recessionary environment forces companies to consider the value added by employees. This makes it all the more critical that you create more value in work than you cost in terms of salary. Instead of allowing yourself to become the employee your company can't afford, become the worker they can't afford to lose.
16/25
PredragImages / Getty Images
Build an Emergency Fund
Even if you hold onto your job, unexpected expenses or loss of income sources can still affect you. Here, building an emergency fund becomes critical should you end up with an unexpected trip to the hospital, have a repair bill or sustain damage to your home. It can also fill in gaps should you find yourself out of work for a while.
Cut Costs: 50 Easy Things You Should Do To Save Money
17/25
kate_sept2004 / Getty Images
Consider a Career Change
Not all workers suffer during hard economic times. Demand in some parts of the economy remains consistent at all phases of the economic cycle. Workers often turn to jobs in healthcare, education and government for this reason. Many wait for a job loss for such a move, as they presumably will have more time for training. By preparing now, you'll be likely to make the transition without a period of unemployment.
18/25
cnythzl / Getty Images/iStockphoto
Build and Maintain Your Credit Score
Good economic times can often make borrowers sloppy. With ample money available for payments, they can borrow recklessly, not caring about the interest rate or even missing payments. But this could destroy your credit score, leaving you unable to borrow at reasonable rates — or at all — during harder times.
19/25
Tempura / Getty Images
Rebalance Your Portfolio
Now may be the right time to rebalance your portfolio if you're uncomfortable with the volatility of the stock market. This should not include your retirement fund, as most of those are designed to ride out downturns. Moreover, you should remain on the hunt for buying opportunities. As stock prices fall, your money will buy more shares.
20/25
mapodile / iStock.com
Adjust Income Tax Withholding
You often hear the excess withholding from your paycheck being called an "interest-free loan to Uncle Sam." Although you might miss the windfall on your tax return in more prosperous years, socking away the extra take-home pay in your regular paychecks would be a huge help in times of a job loss.
To adjust the money given to the government, fill out a new W-4 form.
21/25
Dean Mitchell / Getty Images
Consider Buying Instead of Renting
Although the benefit of such a move depends on where you live, consider purchasing a home. One of the few upsides of a recession is that it can increase home affordability. Housing prices fell by 33% on average during the last downturn, only to rebound 50% by 2018. In this case, not only will you lower housing costs, you'll likely have an asset that increases in value over time, once the economy recovers.
Find Out: 27 Genius Things Retirees Should Do With Their Money Right Now
Review Insurance Coverage
In this case, the "risk mitigation" aspect of insurance becomes essential. Most of us hold policies with health, life, auto, homeowners and other types of insurance. You often buy these policies without considering the chances you will use the insurance.
This leaves ample opportunity to seek out lower premiums. For example, if you own an older car that's not worth much, consider downgrading from full coverage or even just paying for liability. Of course, consider other strategies to save money if the long-term risk of changing your policies outweighs the short-term benefits.
However, if you're young and haven't bothered to enroll in health insurance, now may be the time to take that extra safety measure and inquire about the next open enrollment period.
23/25
AstroStar / Shutterstock.com
Consider Secondary Income Sources
Assuming you have time available, a side hustle could go a long way in mitigating the adverse effects of a recession. While times are good, it can provide the funds needed to build savings or provide extra income. When times are bad — say, if you lose your primary job — it ensures you still have some income.
24/25
visualspace / Getty Images
Understand Unemployment Benefits
Rules vary by state, but laid-off workers can receive limited benefits for a time while they seek their next position. This could provide critical help at a time of income loss.
Workers should keep in mind that benefits are taxed, and a second job could reduce or even wipe out unemployment benefits. On the other hand, a side hustle can delay the time before your defined benefit runs out.
25/25
tapui / Getty Images/iStockphoto
Looking Ahead
Americans no longer have to guess when a recession is coming. It's here, so now is the time to prepare for an extended depression and hope that it ends sooner rather than later.
More From GOBankingRates
This article has been updated with additional reporting since its original publication.
About the Author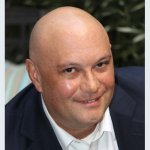 Will Healy is a freelance business and financial writer based in the Dallas area. He has covered a variety of finance and news-based topics, including the stock market, real estate, insurance, personal finance, macroeconomics, and politics. Will holds a Bachelor of Science in Journalism from Texas A&M University, a Master of Science in Geography from the University of North Texas, and a Master of Business Administration from the University of Texas at Dallas.