Big Tech Woes: Trump Threatens Twitter, Parler Files Lawsuit Against Amazon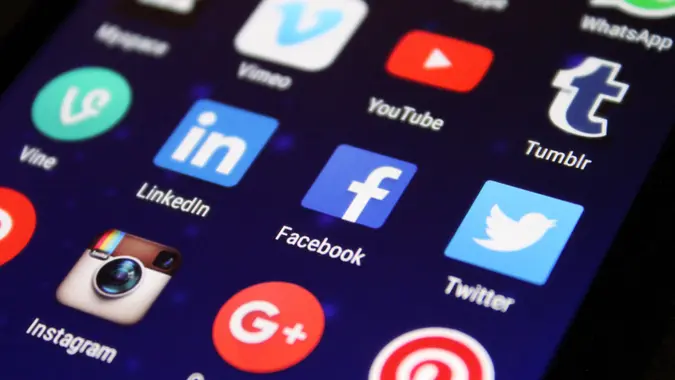 Pixabay / Pexels
Following his ban from major social media platforms Twitter, Facebook, Instagram and YouTube, President Donald J. Trump threatened action against Big Tech. The platforms suspended Trump's accounts following his tweets last Wednesday. Twitter said in a statement that his posts could be "mobilized by different audiences, including to incite violence." Twitter further determined that the language was in violation of its "Glorification of Violence Policy."
See: PGA Pulls Event from Trump Golf Course, Shopify Terminates Trump's Online Stores, Banks Cut Ties
Find: Corporate America Hits Republicans Who Opposed Election Certification Right Where It Hurts — in the PAC
In a vague statement to reporters yesterday, Trump said, "I think that Big Tech is doing a horrible thing for our country and to our country. And I believe it's going to be a catastrophic mistake for them. They're dividing and divisive."
He hinted at a "counter move" to Big Tech's "actions" without sharing details of the counter move or the specific actions, according to a Reuters report. He also promised a "big announcement soon."
Make Your Money Work for You
It's not the first time Trump has taken Big Tech to task. To wit:
He vetoed a $740 billion defense bill because the bill did not overturn Section 230, a law that protects social media companies from liability over user-generated content
He issued an executive order asking the Federal Communications Commission to review Section 230
He threatened penalties against social media platforms he believed banned users or limited their speech based on their political views
See: How Jeff Bezos Built Amazon Into What It Is Today
Find: Capitol Riot Aftermath: Can Employees Be Fired for Political Beliefs?
Meanwhile, social network Parler has threatened legal action against Amazon, filing an 18-page complaint in Seattle federal court. Amazon removed Parler from Amazon Web Services, its cloud-based server, after the platform took no action against threats of violence shared on the platform preceding Wednesday's riot at the Capitol.
Parler claims the ban was to reduce competition for another one of Amazon's customers, micro-blogging platform Twitter.
The lawsuit filing did not affect Amazon's (NASDAQ: AMZN) stock price, which was up 0.21% at Tuesday's close. Facebook stock (NASDAQ: FB), however, had dropped 2.24%, Alphabet Inc, the parent company of Google, experienced a 1.07% drop and Twitter (NYSE: TWTR) was also down 2.37%.
Make Your Money Work for You
Despite the continuing fallout following the Capitol Hill riots, the Dow rose 60 points at close, Nasdaq remained over 13,000 with a 36-point gain and the S&P 500 stayed largely flat, gaining just 1.58 points. 
More From GOBankingRates:
Make Your Money Work for You