After-Hours Trading and How It Affects Your Investments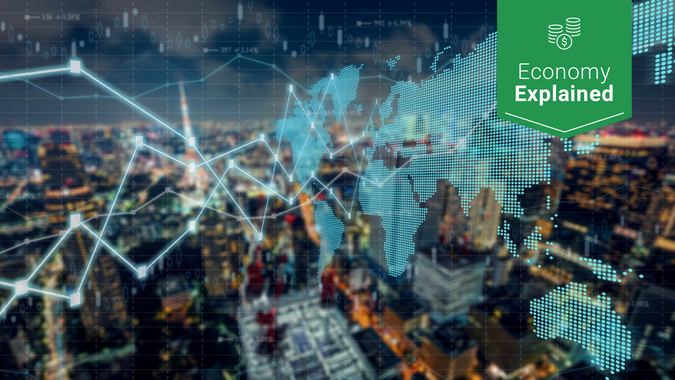 MarsYu / iStock.com
The physical ringing of the bell on the floor of the New York Stock Exchange (NYSE) is an old tradition that signals the beginning and the end of the day's trading session. Although actual bells — and even trading floors themselves — are no longer necessary, it's still an honor to be invited to ring the bell, and financial networks still broadcast the moment every morning and every evening of every trading day.
The Economy and Your Money: All You Need To Know
Find Out: Dividends: Why Are They Important to Your Investment Strategy?
No trades can be made on a stock exchange before the opening bell rings at 9:30 a.m. ET and none can be made after the closing bell rings at 4 p.m. ET — but that doesn't mean that all is quiet at night. 
Stock Exchanges Aren't the Only Game in Town
While the NYSE, Nasdaq composite and the rest of the stock exchanges open and close with the ringing of the bell, you can make premarket and after-hours trades — if your broker allows it — by placing orders through electronic communication networks (ECNs). ECNs are digital systems that go around traditional exchanges by automatically matching sell orders with buy orders outside of regular trading hours.
Make Your Money Work for You
Important: Do You Know the Differences Between the Stock Exchanges?
In the United States, premarket trading can take place as early as 4 a.m., but often takes place between 8 a.m. and 9:30 a.m., and most after-hours trading takes place between 4 p.m. and 8 p.m. — but that doesn't mean that you'll have access to that entire trading window or be limited to it, depending on your broker. Along with that, your broker may or may not charge an extra fee. 
Find Out: How Earnings Estimates Impact Your Investments
Why Does Anyone Need To Trade After Hours?
Many different factors can shift the markets and make investors want to buy or sell shares of a company — and not all of those things happen during regular trading hours. Investors want the ability to trade before the market opens and after it closes because:
After-bell earnings reports can reveal good or bad news about a stock.

Activity in foreign markets takes place in different time zones.

Important news like a CEO stepping down or the announcement of a merger can arrive early or late in the day.

The traditional trading day coincides with the traditional working day and many people are at their jobs when the exchanges are open for business.
Make Your Money Work for You
See: How the SEC Affects You and the Economy
Read: What To Expect From an Economic Boom
Are Trades Executed the Same Way?
Market orders — orders to buy or sell immediately — can be executed only in standard market sessions during regular trading hours, according to Schwab. Premarket and after-hours trading must be conducted through limit orders. Sellers use limit orders to set minimum price floors. Buyers use them to set maximum price ceilings. Either way, there is no guarantee that limit orders will be executed.
Important: The Inverted Yield Curve and Why It Matters
Find Out: What Are IPOs and Are They Worth Investing In?

Are There Any Downsides to After-Hours Trading?
The ability to trade outside of normal hours without going through traditional exchanges can give investors an advantage. But it also comes with significant risks, including:
Limited liquidity:

Far fewer investors are active outside of the bells, which means trade volume is way down and bid-ask spreads are much wider. Low liquidity makes it harder to buy and sell stock. In many cases, it's hard to get trades executed after hours at all. 

High volatility:

Many after-hours trades are made in reaction to news or earnings reports, which can cause dramatic price swings as the market processes the new information. A lot of times, investors do better when the dust settles during regular trading hours the next day.

Inconsistent pricing:

In the standard exchange-based market, trades are made by matching the lowest price a seller is willing to accept with the highest price a buyer is willing to pay — everybody gets the best available price at the moment they make the trade. In premarket and after-hours trading, different ECNs use different pricing structures. Your trades are conducted according to the ECN your broker uses.
Make Your Money Work for You
This article is part of GOBankingRates' 'Economy Explained' series to help readers navigate the complexities of our financial system.
More From GOBankingRates
Last updated: Oct. 11, 2021