Pandemic Shortages: Buy This, Not That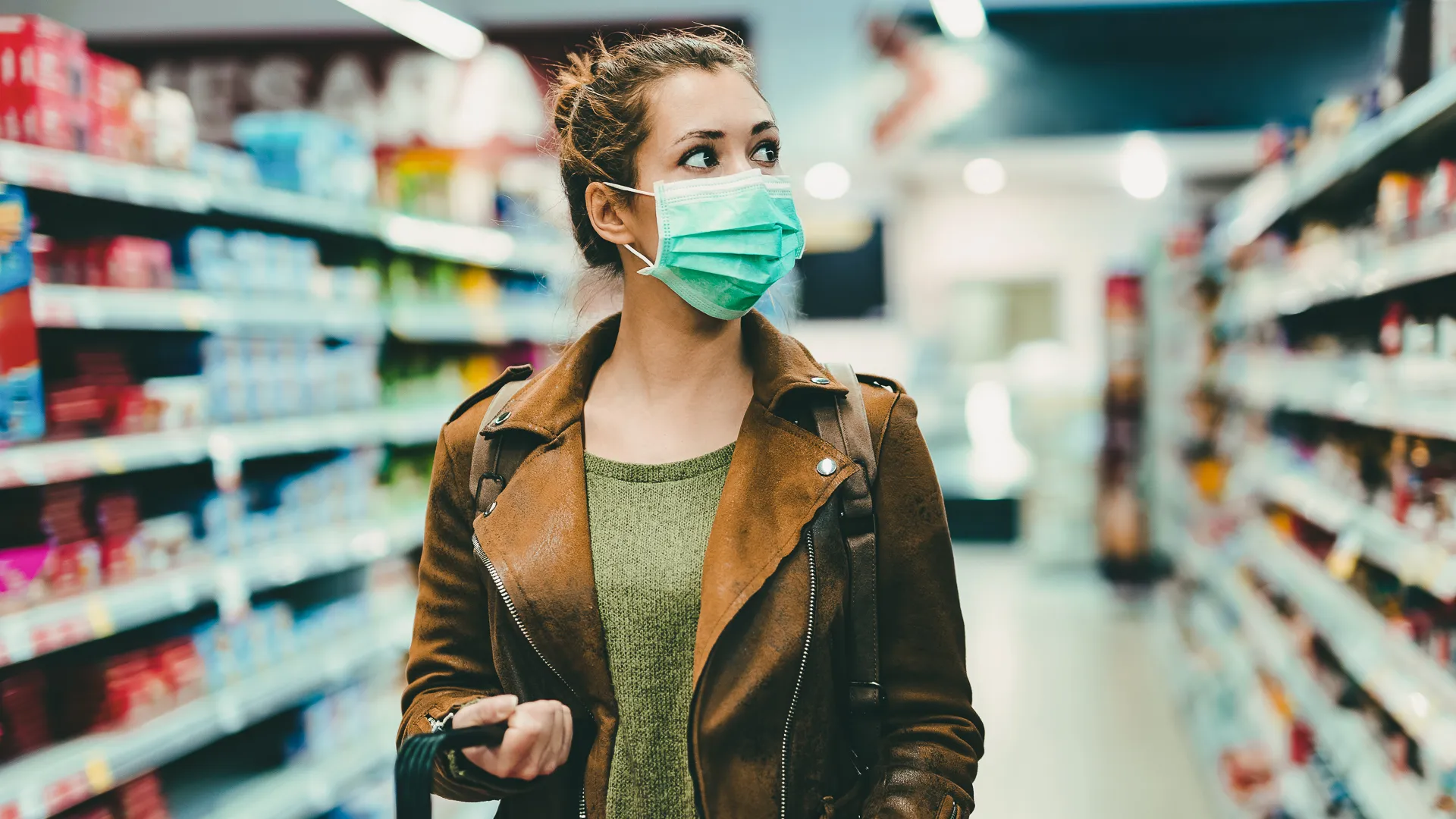 Most of us in the U.S. remember the toilet paper, hand sanitizer and disinfecting wipes shortages that came with the first wave of the coronavirus pandemic and the resulting shutdowns of all but essential businesses.
As the country's supply chains still struggle, we face odd shortages on everything from chicken wings to plywood and pool chlorine. And as COVID-19 cases seem to be on the rise in certain parts of the country, it may be wise to stock up on some of the essentials just in case the CDC recommends shutting down all but essential businesses and instituting curfews again.
Plus, if you are in a higher risk area of the country, you may want to minimize trips to the grocery store to limit your chances of exposure to the virus, especially the new Delta variant.
Here are some recommendations for what to stock up on — and what you can probably skip.
Do Buy These Items
The following are items you should keep on hand in case of shortages or price increases — and to avoid unnecessary trips to the store.
Face Masks
If you're like many of us, the fashionable cloth face masks you bought to match every outfit back in April 2020 are probably looking a little worse for the wear after many washings. Consider stocking up on a new supply to match your new wardrobe, especially since many stores are putting them on clearance right now, assuming an end to the pandemic.
Explore: IRS Says You Can Deduct Cost of Masks, Sanitizer From Taxes
Make Your Money Work for You
Exercise Equipment
You may remember home exercise gear like bicycles and weights skyrocketing in price last spring. If you couldn't get what you needed to stay in shape last time, plan ahead and grab some exercise gear or upgrade your bicycle while supplies are plentiful and affordable.
School Supplies
With school just around the corner, you can save money by stocking up now on all you'll need for the year. Don't wait for the teachers to release supply lists. Grab the basics like pencils, notebooks, erasers and crayons. But don't hoard items. Make sure to leave enough for others. If you have some extra cash, you may consider buying extras and donating them to your school district for children in need.
Reliable Electronics
If you didn't purchase new electronics in 2020, consider investing now. Laptop computers, netbooks, and smartphones all experienced shortages and inflated prices during the first wave of the pandemic.
If you purchased netbooks for your kids at the start of the pandemic or a new computer so you could more easily work from home, run them through basic maintenance, including updating your antivirus software, to ensure they are ready to run at full speed when school starts up again.
First Aid Kits, Prescription Medications, Baby Products, Prescription Eyewear
It's a good time to ensure your first aid kits are fully stocked. At the beginning of the COVID-19 pandemic, the World Health Organization recommended acetaminophen or ibuprofen for pain and fever relief for COVID-19 patients. Although researchers have found no difference, MedicineNet.com reports, many physicians still recommend acetaminophen over ibuprofen, as long as there are no allergies.
It may also be a good idea to try to get a few months of prescription medications renewed. Likewise, if you wear prescription lenses or contacts and are due for an eye exam and potentially a new prescription in the next few months, you may want to take care of that now. And if you have or are expecting a baby, it might be a good idea to have some extra diapers and other must-have supplies on hand.
Read: Why a Costco Membership Is a Smart Financial Move for Families
Make Your Money Work for You
Holiday and Birthday Gifts
No one knows whether the U.S. will experience a second wave of lockdowns or if supply chain shortages and inflation will just make the December holidays more challenging for many families. Consider purchasing holiday gifts in advance, and plan ahead for birthdays coming up in the second half of the year. "Our children need continuity. They need the comfort of family traditions. Start thinking ahead about what birthdays are coming up in the next four, five or six months," Lisa Bedford, aka "The Survival Mom," told "Good Morning America."
Check Out: The Most Wanted Wedding Gifts at Every Price Point
Paper Goods
Last April, hoarding of toilet paper and paper towels caused severe shortages for those in need. You should always have a supply of these items in your home, if possible. But leave some on the shelf for others to prevent nationwide shortages.
Hand Sanitizer, Disinfectant Wipes and Other Items Likely to Be Stockpiled
Hand sanitizer, disinfectant wipes and cleaning products were very hard to come by in 2020. Supply chains for these items seem to have stabilized. If you buy only what your family needs for two weeks to a month, you can help prevent shortages on store shelves.
Make Your Money Work for You
Junk Food
Junk food like Caffene-Free Coke, niche Oreo cookie flavors and certain brands of chips were in short supply last year. Buy modest amounts of snack foods to keep on hand, but stock your pantry with healthy drinks and snack foods. Your budget and your waistline will thank you. Plus, the healthier you are, the easier it is to fight the effects of the virus.
Bottled Water
Bottled water takes up a lot of space in your home and isn't as cost-effective as a water filter. Plus, if you're not constantly on the go, you don't need the convenience of grab-and-go bottled water. Instead, invest in a few nice water bottles for each member of your family and purchase a water filter for the house.
Even if the Delta variant continues to spread, there's no need to panic about providing for your family should a second wave of the coronavirus pandemic strike. We've been through it before, and now we know what to do to prepare, prevent shortages and work together to stay healthy.
More From GOBankingRates

BEFORE YOU GO
See Today's Best
Banking Offers